Filming in Los Angeles Plummets: TV Pilot Filming Drops Over 71%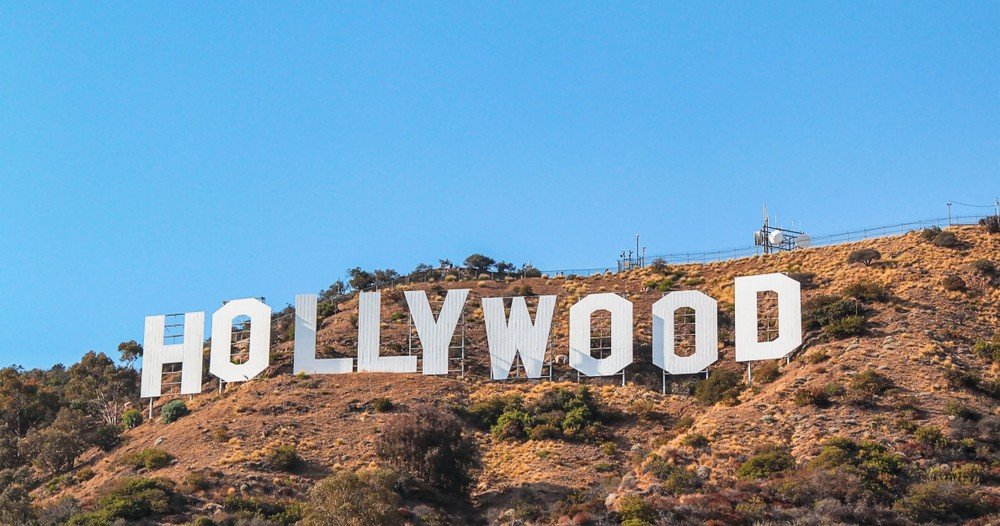 HOLLYWOOD sign on blue sky background. World famous landmark. USA. Los Angeles, California. 09-11-2012. - Image (Mulevich / Shutterstock.com)
Los Angeles' on-site filming dramatically declined in 2022, with T.V. pilots dropping a shocking 71.9%, according to FilmLA's film and television production industry research.
In 2022, the number of on-location filming sessions in Los Angeles dropped by 2.4% compared to 2021 - with feature films and T.V. series decreasing 9.6%, television pilots plummeting 71.9%, and commercial shoot days declining 22.6%. FilmLA, the leading film permit office for L, reported these statistics. A city & county.
Join Project Casting to access jobs you can apply to right now.
Although local filming appeared to be on a positive trajectory throughout 2021, production plummeted 19.5% in the third and fourth quarters of last year. Despite this setback, on-location shoot days remain at levels just above pre-pandemic times - not ideal, but better than it could have been.
"The return of pre-pandemic filming levels places us roughly where we were in 2019, which was a year of significant production decline," said FilmLA president Paul Audley. "Can we hold here, or will the pre-Covid downtrend resume? That is the question everyone is asking."
The only genres that experienced a growth in their shoot days were T.V. reality shows, which saw an increase of 5.2%, and the "Other" category (comprising still photography, student films, documentaries, music, and industrial videos) miscellaneous permitted events) with 22.9%. If it weren't for the remarkable boost in "other" shoots - which account for over one-third of all on-location shoot days yet employ far fewer workers than movie or television crews – we'd see an even more significant decline compared to last year's figures.
According to FilmLA data, there were 36,792 total on-location shoot days this year—a decline from the previous year's 37,709. A shoot day includes one crew's permission to record at one or more specified locations for part of any 24-hour period. It is worth noting that FilmLA does not consider productions taking place in certified sound stages and places it doesn't serve.
According to the fourth-quarter data, feature films experienced a 16.2% decrease in shoot days from 2021's final quarter. Of those 760-day shoots last quarter, 44.6% were granted California tax incentives. Netflix's Atlas and Beverly Hills Cop 4, as well as independent films Guns and Moses and Billy Knight, all used the California Film & Television Tax Credit that was shot in Greater Los Angeles during this period. "Feature film production continues to trend away from past highs," the report says. "By the end of 2022, the Feature category stood (minus) 24% shy of its five-year annual average." That five-year average, the report notes, "excludes 2020, which due to the significant impact of Covid-19 on production that year, distorts all historical comparisons."
Last quarter's dismal 3,734 shoot days for television was a 24.2% decrease compared to the fourth quarter of 2021, with only 9.6% eligible for state tax credits. Sitcoms negatively plummeted 33.9%, while dramas fell 10.7%. The report stated that only 5.5 and 29.3% received tax breaks from comedies and dramas' 1,155 total shoot days in the quarter combined.
Last quarter, T.V. dramas that were filmed locally included 9-1-1 (Fox), Bel Air (Peacock), and more. Additionally, various comedies such as Curb Your Enthusiasm (HBO) and Home Economics (A.B.C.) also came to town for filming. Other titles from both genres include Bosch Legacy on Freevee, Fatal Attraction on Paramount+, Good Trouble on Freeform, Snowfall on F.X., S.W.A.T., The Rookie A.B.C.'s Winning Time HBO Max's Minx and many others!
Despite the tumultuous year 2021, a mere nine shooting days for T.V. pilots were recorded during the last quarter – remarkably down 89.8% from its peak of 88 shoot days in Q4 alone. Unfortunately, even reality T.V. shows weren't exempt from this sharp decline; their production numbers dropped by 27.2%. However, some popular titles, such as Celebrity I.O.U. (T.L.C.), Let's Make a Deal (C.B.S.), 90 Day: The Single Life (Discovery+), Selling Sunset (Netflix), and Vanderpump Rules (Bravo!) managed to film locally regardless.
Compared to the same quarter last year, commercial advertising saw a 33.7% decrease – with no tax credits in sight. "Among the major production categories tracked by FilmLA, Commercials was hit hardest in 2022, finishing (minus) 24.5% below its five-year annual average," the report says. Not too long ago, our region was the setting for commercials from various companies, including Albertson's, McDonald's, and U.S. Bank. They also filmed car advertisements for Lincoln, Nissan, and Toyota here.
The fourth quarter, FilmLA said, "brought the year to a lackluster finish."
More Project Casting Entertainment News:

Hollywood Exec Warns TV Industry is Headed to An Uncertain Future
On Thursday, the CEO of FX issued a warning that the television industry will remain uncertain for an extended period and cautioned that Hollywood's recent cost...
F.X. Announced Final Season for 'Mayans M.C.' with Fifth Installment Coming Soon
F.X. is preparing to bid farewell to "Mayans M.C.," only months after the organization renewed it for a fifth season. Join Project Casting to access jobs you ca...
'The Passion of the Christ 2' To Start Filming this Spring
Get ready for an all-new experience of 'The Passion Of The Christ' as production is set to commence this spring! Exciting news! The much-anticipated sequel to t...