How To Get Cast in Netflix's 'Brother's Sun'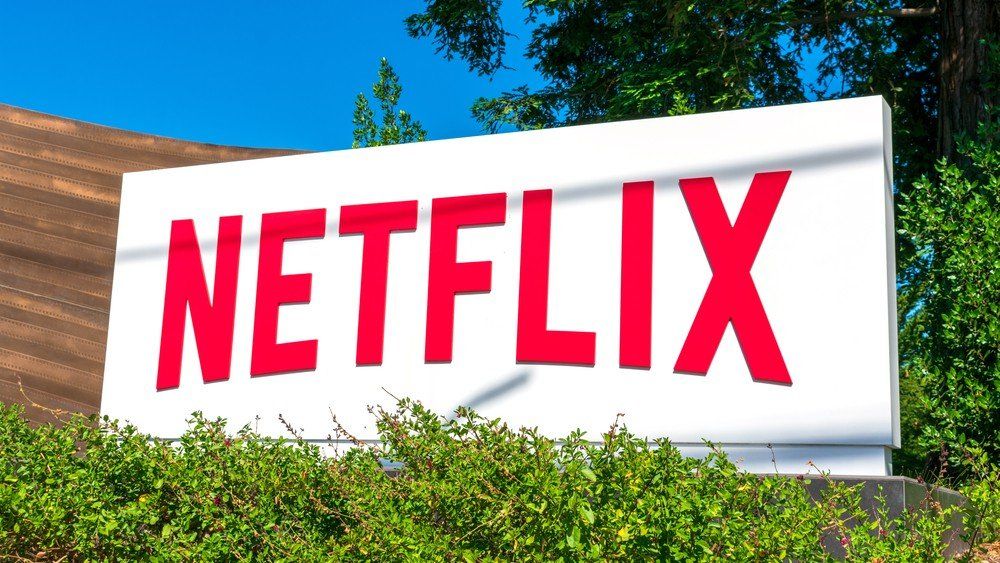 Netflix sign at company headquarters in Silicon Valley. Netflix, Inc. is an American media-services provider and production company - Los Gatos, California, USA - 2020 Editorial credit: Michael Vi / Shutterstock.com
How to get cast in Netflix's 'The Brothers Sun': cast, casting calls, auditions, and news you should know.
Everything You Should Know About Netflix's New Series: 'The Brothers Sun'
Michelle Yeon has joined the star-studded cast of Netflix's new Taipei crime drama, Brothers Sun.
Netflix's The Brothers Sun has a strong concept and big-name cast, having been commissioned in February for production. The Brothers Sun is a compelling and innovative narrative based on the epic, long-running. It stars an outstanding ensemble, culturally significant material, and an eight-episode order, making it look like a fascinating and unique drama.
Join Project Casting to access jobs you can apply to right now.

The compelling narrative and stellar cast of The Brothers Sun will bring the series to new audiences worldwide. After a deadly calamity strikes, the Sun criminal family is divided between Taipei and Los Angeles. The series promises to be an in-depth look at cultural and familial differences and the ties that never break, no matter how far apart they are.
Here is everything we know about the upcoming Netflix series!
The Brothers Sun: The Plot
The Brothers Sun is set in Los Angeles and Taiwan. It tells the story of Charles Sun, the first Sun brother, as he travels to Los Angeles to save his mother, Eileen (Michelle Yeoh), known as "Mama," and innocent brother Bruce (Sam Song Li). Charles Sun is a ruthless criminal working for his Mafia-father father in his homeland. Still, Bruce Sun lives in Los Angeles under the impression that his family belongs to a peaceful one.
Following the death of his father in Los Angeles by an unknown assassin, Charles must retreat to Taipei to safeguard his mother from the family's new opponent and meet with his estranged younger brother. The latter leads a life free of bloodshed and criminality. The trio is either a member of the Taipei crime family or part of an unaware gang. They are ready to take whatever measures are required to keep themselves and their family safe, especially Mama Sun. The family's criminal past drives them half of the time in Taipei, while the other half have fled from that world for a safer life in Los Angeles.
In the years following, these two different brothers will provide us with a lot of drama and tension as they attempt to adjust to their new lives in L.A.
While Bruce has limited knowledge of his family's crime syndicate in Taipei, Charles knows almost nothing about Bruce's more laid-back, risk-free existence in Los Angeles. Whatever happens in the narrative, these two brothers must metaphorically "cross seas" to reunite the family and bring together its divided halves.
The Brothers Sun: The Cast & Crew
The Brothers Sun cast includes box office phenomenon Michelle Yeoh, Justin Chien from The Resort, Sam Song Li of AMC's Better Call Saul, Highdee Kuan of This Is Us, and Joon Lee of Dating. Mama Sun, Bruce, and Charles will be played by Justin Chien, Sam Song Li, and Michelle Yeoh. Highdee Kuan will play a hardworking and ethical District Attorney who is drawn into the Sun family's problems, while Joon Lee will portray Bruce's best buddy TK. TK is a hopeful gangster with a shady personality but a desire to do better.
Michelle Yeoh has a long and illustrious career in film, with credits in everything from Star Trek to Crazy Rich Asians. She's been on the small and big screen constantly lately, and there seems to be no end. In 2022, Michelle will star in Everything Everywhere All at Once, Minions: The Rise of Gru, Paws of Fury: The Legend of Hank, The School for Good and Evil, and Avatar: The Way of Water.
Actors Johnny Kou (The Wonderful Wedding), Alice Jewkin (Emily in Paris), and Jon Xue Zhang (The Gentlemen) will all reprise their roles, as well as comedian Jenny Yang. Rodney To (NCIS) will also return.
They will produce the program in an all-Asian writers' room with an all-Asian cast. Brad Falchuk of the comedic drama Glee, the drama series Pose, and the horror shows Scream Queens and American Horror Story is one of the show's creators. Additionally, Byron Wu is working on the series, previously working on The Getaway and executive producing the program. Falchuk, who runs the Brad Falchuk Teley-Vision label with Netflix as a linchpin deal, will be the showrunner and executive producer. Wu's most significant work to date is this series.
The series will premiere in 2023, with a production start time later this year. The Brothers Sun will be an exciting series with the considerable promise of high-stakes drama and interpersonal conflict that will do much for television representation. When the series is released next year, audiences look forward to seeing what Byron Wu and Brad Falchuk have in store!
Netflix's 'Brother's Sun' Casting Calls and Auditions
Casting directors are now casting and hiring actors to work on scenes filming in Los Angeles, California.
Producers are currently seeking the following:
Photo Doubles
Stand-ins
Background Actors
How to apply?
To audition for a role in the upcoming Netflix's 'Brothers Sun' check out the casting call breakdown below.
Netflix's 'The Brothers Sun' Cop Extras Casting Call
Kristan is looking for males & females to portray LAPD, age 25 to early 30's. Must be fit, no tattoos visible in short sleeves.
Men need to be clean shaven with short hair. Women should not have artificial nails or gel polish on their nails.
Men need to be 34 waist or smaller, women size 36 waist or smaller. You cannot have ever worked on the show The Brothers Sun.
Covid Test: on Saturday 8/6
Shoots on Monday 8/8 in Los Angeles.
The Brothers Sun has a mandatory vaccination policy for all Zone A workers, including Background Actors, Stand-Ins, and other talent ages 6 months and above working on its set. According to the CDC, people age 50 and above are eligible for a second booster, and minors age 6 months and above are eligible for the COVID-19 vaccine, at this time. To be eligible to work on this production, you must be (1) either (a) fully vaccinated with the COVID-19 vaccine AND received a "Booster" if you are eligible for a Booster according to CDC guidelines (click here to check if you are eligible for Booster) (Also: if you received the AstraZeneca and Novavax vaccines, then three doses of any combination of Pfizer, Moderna, Johnson & Johnson, AstraZeneca, or Novavax vaccines would deem you Boosted) or (b) fully vaccinated with the COVID-19 vaccine but not yet Booster-eligible; or (2) have a medical disability or sincerely-held religious belief that prevents vaccination.
If you become booked, any offer of work is "conditioned" on you providing adequate proof to Production that you and/or your minor meets the criteria mentioned above. If you are unable to show adequate proof to Production, then you and/or your minor are ineligible to be hired for this Production.
If you answer "yes" to this message, then you are hereby attesting to the fact that you can and will provide such adequate proof to Production. If you are selected, Production will collect and verify your proof.
More Project Casting Entertainment News:
You Can Now Buy Concert Tickets on TikTok
TikTok concert in-app purchases are now available thanks to a partnership with Ticketmaster. TikTok has been releasing new methods to collaborate with the music...
'BANG!' Starring Idris Elba is Coming Soon to Netflix
'Bang!' is a Netflix Espionage Thriller From David Leitch, Starring Idris Elba. Dark Horse Entertainment has announced a new David Leitch-directed spy thriller ...
UK Social Media Influencers Will Soon Have to Disclose Edited Pictures
Social Media Influencers From The United Kingdom Will Soon Be Required To Disclose When A Picture Has Been Edited. It will be prohibited to fail to identify alt...