How to Become an Actor for TV Shows and Movies
Do you want to learn how to become an actor? Here are some basic tips you should know to learn how to become an actor in Hollywood's film industry.
Acting can be one of the most rewarding, exciting and even lucrative careers in the world. While many other people go to regular 9 to 5 jobs, actors have the chance to perform in front a crowd full of people or appear in a film or TV show for millions to see. If acting is something that you would love to do, here are some acting tips that can help you reach your goals.
Now matter how much or little acting experience you have, it is never too late to start your acting career
and we will show you how. Here are tips you can use to learn how to become an actor.
Acting is a Business - Learn how to become an actor
Many talented actors fail because they forget the most important rule to acting; show business is still a business. Before you ever work on your acting skills, it is important to understand how the industry behind film, television and theater works. By understanding what directors, producers, and network executives want, you can better understand how to achieve your goals and become a successful actor. Everyone in one point in time or another has dreamed or wondered how to become actor. To see their name yelled by millions of adoring fans, receiving nominations, awards, and free gifts.
For many people the idea of becoming an actor will always remain just an idea
because, very few people are able to turn their dreams of acting into a reality. Remember the most important rule to acting, show business is a business. The more you treat acting like a real business, the more likely you will be able to succeed as an actor. These acting tips will help you break into the entertainment industry faster than you may think.
Thousands of aspiring actors travel to Los Angeles and New York every year
in order to reach their dreams and become an actor. But, many actors jump head first without understanding how to become an actor or understanding the business behind Hollywood or Broadway. So here is what you need to succeed in the film industry.
How to become an actor - Basic Acting Tips you should know
Every actor must have two skills. One skill is basic acting abilities, which usually comes from natural talent or persistent training. The second skill is knowing how to market yourself as a product. Think about it, as an actor you are a product that people want to consume by watching you on TV or on film. So, as an actor you have to be a salesperson and the product you are selling is yourself.
In order to sell yourself you have to think like a car salesman.
You need to know you what your limitations are and what you are really good at. In addition, you need to market yourself. Just like the Toyota Corolla commercial you saw last night during
The Walking Dead
, you have sell yourself to casting directors, producers, and talent agents.
In order to sell yourself you need a headshot, a resume, and the talent
to surprise a casting director when you audition for a role.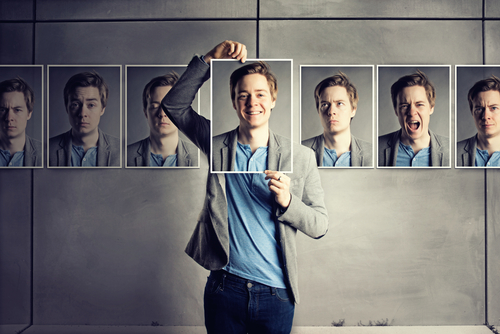 Why is a headshot important?
Being talented and goal driven can
increase your chances that you will succeed in the film industry
, but until people know who you are, you are just another person that wants to become an actor. In order to stand out you need a great headshot to show yourself to people, especially to powerful people who can advance your acting career.
What is a headshot?
A
headshot
is simply a photograph that serves as your business card by showing your face to others to see when you are not actually present. Your headshot should be so good that it makes people want to meet you. But, keep in mind that it should
capture your best features while also showing the world what you actually look like
. Because headshots are so important you need to find the best photographer that has a talent and portfolio for taking headshots.
Building an amazing acting resume
While your headshot shows casting directors, talent agencies, and producers what you look like, an actor's resume shows an actor's acting experience and unique skills beyond the headshot. If you want to learn how to become an actor you need to know that a good acting resume shows the casting director that you have the ability to play a certain role and convince the casting director to choose you.
Do you need acting classes?
Everyone has some kind of talent either it is the gift of lying to family members or crying on cue, everyone has the ability to do something special. But, even if you do not have amazing acting abilities, you may want to get a few acting lessons to develop your talent. Here are several ways you can learn how to become an actor practice your acting abilities:
Going to school and majoring in drama
Attending an acting class or a casting director's workshop
Getting personal training classes from an established acting coach
Learn as you go along.
Each option will depend upon your position in life. If you have a lot of money to invest in your acting classes then it would be in your best interest to
get personal acting classes from Leonardo DiCaprio
on the beaches of Nassau, Bahamas. But, if you don't have the cash then you can always learn as you go along. Tom Cruise never took a single acting class and he makes well over a million dollars a motion picture. The best way to becoming a better actor is to keep looking for acting roles, and practicing.
The more experience you have the better you can use your talents
in a major role. Most importantly, watching others perform can also teach you how to do a certain scene differently than you may expect.
Do you need an agent to become an actor?
It is possible for you to work on your own without an agent
and still make it in Hollywood. However, Hollywood is a tight knit community of producers, casting directors and talent agents. Many of the biggest roles in Hollywood are never publicly released and are only shared with select talent agents. An agent can also introduce you to casting directors who are looking for someone just like you. Most importantly, talent agents can help handle the business aspect of your acting career.
What is an acting audition?
The process for looking for an agent may be tough but auditioning is even harder.
Auditions tests how well you can think, react, and memorize your lines.
Think of an audition as a first date. You want to show the person you are going on a date that you are perfect for them while not coming across as too needy, insecure, or confident. Casting directors are looking for the perfect fit for their projects because whomever they cast is a reflection of them. Remember acting is a business and in order to make money, you have to make others money first.
How to become an actor - What to expect from an acting career?
If you are
interested in becoming an actor just to get rich,
you have a better chance at that working for Google or Facebook. There are many other career paths that you can choose from that will increase your chances of becoming rich. Acting is a different career path but, it can allow you to meet creative, interesting and entertaining people. In addition, as an actor you can travel to different locations, experience new and exciting situations, and connect with other aspiring actors. Overall, here are 3 things you can expect to obtain from an acting career.
Ability to speak in front of an audience
Develop a thick skin to handle criticism from casting directors, fans, and peers.
Social skills that can help you connect with new people, opportunities and gigs.
Overall
If you want to learn how to become an actor, check out some of these articles listed below as they will give you a headstart in your acting career. In addition, it is important to note that you should want to become an actor because you enjoy acting. It is never too late to start acting. It all depends upon your desire, interest, and dedication. Combine that dedication and persistence with
Project Casting
and you will be making moves in the
most competitive industry in the world.
How to Become an Actor:
What do you think? Do you have any acting tips you would like to share? Share with us your thoughts in the comments below!