Every Netflix Original Movie Coming in 2023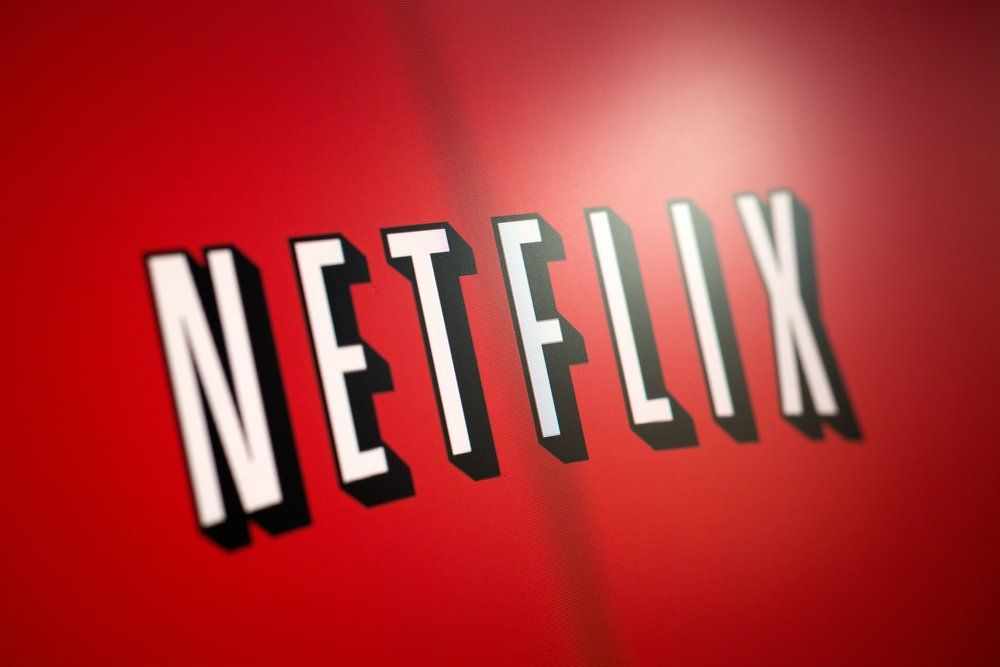 BELCHATOW, POLAND - January 06, 2015: Photo of the Netflix logo on a monitor screen. (REDPIXEL.PL / Shutterstock.com)
Get ready for some gripping entertainment with Netflix's latest 2023 film slate!
From the star-studded "Luther: The Fallen Sun" to the crime drama "The Killer", there is something for everyone in this packed lineup. And that's not all—Netflix has also announced premiere dates of fan favorites such as "Extraction 2", "Heart Of Stone", and "Rebel Moon". Don't miss out on these captivating films!
Join Project Casting to access jobs you can apply to right now.
Netflix's feature list has significantly shrunk from 2022 when they announced a remarkable 86 films. Additionally, nine of today's titles were slated to be released last year! Those include Dev Patel's directorial debut Monkey Man, Jennifer Lopez's action-packed The Mother, George C. Wolfe's civil rights drama Rustin, John Ridley's Shirley and more - Adam Sandler in Spaceman; Jamie Foxx in They Cloned Tyrone; the starry comedy We Have a Ghost; Kenya Barris' first feature You People and South Korea's Jung_E. Netflix is sure to make 2021 an exciting movie marathon!
Netflix just announced the premiere dates of works from both renowned filmmakers and celebrated TV directors, including David Fincher's The Killer, Zack Snyder's Rebel Moon, David Yates' Pain Hustlers and F. Gary Gray's Lift as well as Sam Esmail's Leave the World Behind!
A number of sequels and high-profile projects have solidified their release plans, including Murder Mystery 2, Extraction 2, the Gal Gadot espionage picture Heart of Stone, Millie Bobby Brown's Damsel and Luther: The Fallen Sun. Additionally, a star-studded comedy featuring Nicole Kidman, Zac Efron and Joey King is set to hit theatres in November under its new title A Family Affair!
Netflix is expected to offer a wide range of new and exciting titles in 2023, including Bradley Cooper's Leonard Bernstein film Maestro, Wes Anderson's unimaginably creative adaptation of Roald Dahl stories The Wonderful Story Of Henry Sugar, the swimming drama Nyad from Oscar-winning documentarians Elizabeth Chai Vasarhelyi and Jimmy Chin, the much awaited Chicken Run sequel Dawn Of The Nugget by Jonás Cuarón plus his own project Chupa.
Check out the trailer above for an exclusive peek into Netflix's 2023 lineup! For your viewing pleasure, here are all of the titles that will be streamed on the platform — with their premiere dates if available:
DOG GONE (currently streaming)
When a young man and his beloved pup are parted on the Appalachian Trail, he and his father must begin an urgent mission to reunite them before it's too late. Inspired by a real-life story of courage and regular heroism.
BASED ON THE BOOK: Dog Gone: A Lost Pet's Extraordinary Journey and the Family Who Brought Him Home by Pauls Toutonghi
DIRECTOR: Stephen Herek
WRITER: Nick Santora
PRODUCERS: Nick Santora, Jeremy Kipp Walker
EXECUTIVE PRODUCER: Rob Lowe
CAST: Rob Lowe, Johnny Berchtold, Kimberly Williams-Paisley, Nick Peine
JUNG_E [Non-English title> (January 20)
After surviving Earth's cataclysmic events, a civil war erupts in 2194. Major Jung-e is seen as the heroine of this conflict and suffers a major injury during battle that results in her being placed into an irreversible coma. Her family reluctantly agrees to donate her brain data to 'Next Generation Lab'. Utilizing Jung-e's mind mapping data, they create AI robots capable of running simulations of the war she fought so valiantly. Seo-hyun--Jung-e's daughter who happens to be part of the robotics research team--discovers more than expected through these experiments and unlocks secrets about her mother she never knew before!
DIRECTOR: Yeon Sang-ho
WRITER: Yeon Sang-ho
CAST: Kim Hyun-joo
COUNTRY OF ORIGIN: South Korea
YOU PEOPLE (January 27)
LA-based Ezra Cohen (Jonah Hill) and Amira Mohammed (Lauren London) strike up an unlikely connection when they find themselves in a mix-up with a rideshare. Over shared tastes in streetwear and music, the two begin to fall for each other - but their relationship is put to the test by their families: Eddie Murphy and Nia Long as Amira's protective yet traditional parents; Julia Louis Dreyfus and David Duchovny star as Ezra's semi-woke progressive guardians. Kenya Barris' directorial debut explores modern love set amidst clashing cultures that embrace interfaith relationships.
DIRECTOR: Kenya Barris
WRITERS: Jonah Hill and Kenya Barris
PRODUCERS: Kevin Misher, Jonah Hill, Kenya Barris
EXECUTIVE PRODUCERS: David Hyman, Matt Dines, Hale Rothstein, Alison Goodwin, Mychelle Deschamps, Andy Berman, Charisse Hewitt-Webster
CAST: Jonah Hill, Lauren London, David Duchovny, Nia Long, Sam Jay, Elliott Gould, Travis Bennett, Molly Gordon, Rhea Perlman, Deon Cole, Andrea Savage, Mike Epps, Emily Arlook, Alani La La Anthony, Bryan Greenberg with Julia Louis-Dreyfus and Eddie Murphy
PAMELA, A LOVE STORY (January 31)
Dive into the captivating story of Pamela Anderson, who has come a long way from her small-town girl roots to becoming an international sex symbol, renowned actress and activist before finally settling down as doting mother. In this intimate documentary portrait of one of the world's most famous blonde bombshells, you'll get to know all facets of her life journey - inside out!
DIRECTOR: Ryan White
PRODUCERS: Jessica Hargrave, Brandon Thomas Lee, Julia Nottingham Garbus, Jon Bardin, Nell Constantinople
TRUE SPIRIT (February 3)
Despite doubt from many, the tenacious young sailor Jessica Watson (Teagan Croft) sets her sights high by attempting to become the youngest person in history to sail solo and unaided around the world. With unwavering support from sailing coach Ben Bryant (Cliff Curtis), parents Josh Lawson and Academy Award winner Anna Paquin, as well some of Mother Nature's most trying ocean terrains, Jessica embarks on a 210-day journey with determination that she will defy all odds to achieve what was thought impossible.
BASED ON THE BOOK by Jessica Watson
DIRECTOR: Sarah Spillane
WRITERS: Sarah Spillane, Rebecca Banner, Cathy Randall
PRODUCERS: Debra Martin Chase, Susan Cartsonis, Andrew Fraser
CAST: Teagan Croft, Cliff Curtis, Bridget Webb, Vivien Turner, Stacy Clausen, Todd Lasance, with Josh Lawson and Anna Paquin
BILL RUSSELL: LEGEND (February 3)
Sam Pollard's (MLK/FBI) critically-acclaimed documentary captures the illustrious life and remarkable legacy of NBA legend Bill Russell, an extraordinary civil rights icon. Bill Russell's story is showcased in this film, including interviews with the man himself before he passed away in 2022. His inspiring journey began from humble beginnings and went on to culminate into two consecutive NCAA titles, a Gold Medal at the 1956 Melbourne Olympic Games, and 11 championship titles as Boston Celtics coach - his last two being NBA history's first Black Head Coach ever! Interviews featuring family of Bill and stars like Steph Curry, Chris Paul , Magic Johnson, Larry Bird , Kareem Abdul-Jabbar are also included.
DIRECTOR: Sam Pollard
EXECUTIVE PRODUCERS: Larry Gordon, Ross Greenburg, Mike Richardson, Charles Rosenzweig
SUBJECTS: Steph Curry, Chris Paul, Magic Johnson, Larry Bird, Kareem Abdul-Jabbar
YOUR PLACE OR MINE (February 10)
Debbie and Peter are like two sides of the same coin; opposites in every way. While she yearns for predictable stability with her son in LA, he adores change as he lives his life in NY. When these complete strangers switch places and lifestyles for a week, they realize that what we think we want may not be what our heart desires.
DIRECTOR: Aline Brosh McKenna
WRITER: Aline Brosh McKenna
PRODUCERS: Jason Bateman, Michael Costigan, Reese Witherspoon, Lauren Neustadter, Aline Brosh McKenna
CAST: Reese Witherspoon, Ashton Kutcher, Jesse Williams, Zoë Chao, Welsey Kimmel, Griffin Matthews, Rachel Bloom, Shiri Appleby, Vella Lovell, with Tig Notaro and Steve Zahn
WE HAVE A GHOST (February 24)
When Kevin's family discovers a ghost named Ernest in their new home, they quickly become internet celebrities! After Kevin and Ernest go off the grid to explore the secrets of Ernest's past, however, they soon find themselves being pursued by none other than the CIA.
BASED ON THE SHORT STORY: "Ernest" by Geoff Manaugh
DIRECTOR: Christopher Landon
WRITER: Christopher Landon
PRODUCERS: Marty Bowen, Dan Halsted
EXECUTIVE PRODUCERS: Christopher Landon, Korey Budd, Geoff Manaugh, Isaac Klausner, John Fischer, Nathan Miller
CAST: David Harbour, Jahi Di'Allo Winston, Tig Notaro, Erica Ash, Jennifer Coolidge, and Anthony Mackie
ADDITIONAL CAST: Faith Ford, Niles Fitch, Isabella Russo, Steve Coulter
LUTHER: THE FALLEN SUN (March 10)
Idris Elba stars in Luther: The Fallen Sun, the epic continuation of a beloved television saga that has been reimagined for film. A ruthless serial killer is wreaking havoc on London while John Luther – an ingenious yet disgraced detective – sits behind bars. Distraught by his inability to apprehend the cyber psychopath who continues to haunt him, he decides to escape prison and stop this murderer at any cost. Joining him are Cynthia Erivo, Andy Serkis and Dermot Crowley as Martin Schenk.
DIRECTOR: Jamie Payne
WRITER: Neil Cross
PRODUCERS: Peter Chernin, Jenno Topping, David Ready, Neil Cross, Idris Elba
EXECUTIVE PRODUCERS: Dan Finlay, Brendan Ferguson, Miki Emmerich, Kris Thykier, Priscilla Parish
CAST: Idris Elba, Cynthia Erivo, Andy Serkis, Dermot Crowley
THE MAGICIAN'S ELEPHANT (March 17)
As Peter (voiced by Noah Jupe) desperately searches for his missing sister, Adele (voiced by Pixie Davies), he finds himself crossing paths with a market square fortune teller. With only one question on his mind - is Adele still alive? - the answer that comes back shocks him: He must find an elusive elephant and its mysterious conjurer, a magician played by Benedict Wong. This sets off Peter's exciting yet daunting quest to succeed in three seemingly impossible tests which will ultimately change the course of their hometown and take him along on the journey of a lifetime! Kate DiCamillo's timeless novel, The Magician's Elephant, has been recognized with two prestigious Newbery Awards — and now you can experience it for yourself.
DIRECTOR: Wendy Rogers
WRITER: Martin Hynes
PRODUCER: Julia Pistor
CAST: Sian Clifford, Pixie Davies, Natasia Demetriou, Dawn French, Brian Tyree Henry, Noah Jupe, Aasif Mandvi, Mandy Patinkin, Miranda Richardson, Cree Summer, Lorraine Toussaint, Benedict Wong
MURDER MYSTERY 2 (March 31)
As aspiring private investigators attempting to launch their own detective agency, Nick and Audrey Spitz find themselves in the middle of an international abduction case when the Maharaja is snatched away from his luxurious wedding.
DIRECTOR: Jeremy Garelick
WRITERS: James Vanderbilt
PRODUCERS: Adam Sandler and Allen Covert for Happy Madison, Jennifer Aniston for Echo Films, Tripp Vinson for Vinson Films, James Stern for Endgame Entertainment, James Vanderbilt
EXECUTIVE PRODUCERS: Barry Bernardi, Kevin Grady, Kyle Newacheck, Tim Herlihy, Beau Flynn, Julie Goldstein, Lucas Smith
CAST: Adam Sandler, Jennifer Aniston, Adeel Akhtar, John Kani, Mark Strong, Mélanie Laurent, Jodie Turner-Smith, Kuhoo Verma, Enrique Arce, Tony Goldwyn, Annie Mumolo, Zurin Villanueva
A TOURIST'S GUIDE TO LOVE (April 27)
After a sudden break up, a travel executive is tasked to go undercover and investigate the Vietnamese tourist industry. Little did she know that her journey would lead her down an unexpected path of exploration with her adventurous tour guide. Together they hit the open road in search of excitement, adventure and perhaps even romance as they seek out life off the beaten track together.
DIRECTOR: Steven K. Tsuchida
WRITER: Eirene Tran Donohue
PRODUCERS: Rachael Leigh Cook, Joel S. Rice for Muse Entertainment
EXECUTIVE PRODUCERS: Jim Head for Head First Productions and Lydia Storie for Muse Entertainment
CAST: Rachael Leigh Cook, Scott Ly, Missi Pyle, Ben Feldman, Glynn Sweet, Alexa Povah, Jacqueline Correa, Nondumiso Tembe, Andrew Barth Feldman, Morgan Dudley, Quinn Trúc Trần, Nsưt Lê Thiện
THE MOTHER (May 12)
Hiding in the shadows for years, a deadly female assassin is compelled to emerge and protect her daughter who she had abandoned long ago. Now on the run from powerful adversaries, she must use all of her lethal skills to keep them safe.
DIRECTOR: Niki Caro
WRITERS: Misha Green, Peter Craig
PRODUCERS: Jennifer Lopez, Elaine Goldsmith Thomas, Benny Medina, Roy Lee, Miri Yoon, Marc Evans, Misha Green
EXECUTIVE PRODUCER: Molly Allen
CAST: Jennifer Lopez, Joseph Fiennes, Omari Hardwick, Gael Garcia Bernal, Paul Raci, Lucy Paez
EXTRACTION 2 (June 16)
Chris Hemsworth reprises his role as Tyler Rake in Extraction 2, the highly anticipated sequel to Netflix's hit action movie EXTRACTION. Having barely escaped with his life from the events of part one, Rake must now bravely return for another dangerous mission: rescuing the beleaguered family of a powerful Georgian criminal who have been locked up in prison.
BASED ON: The Graphic Novel "Ciudad" By Ande Parks, From A Story By Ande Parks, Joe Russo & Anthony Russo, With Illustrations By Fernando Leon Gonzalez
DIRECTOR: Sam Hargrave
WRITER: Joe Russo
PRODUCERS:Joe Russo, Anthony Russo, Mike Larocca, Angela Otstot, Chris Hemsworth, Patrick Newall, Sam Hargrave, Eric Gitter, Peter Schwerin
EXECUTIVE PRODUCERS: Benjamin Grayson, Steve Scavelli, Christopher Markus, Stephen McFeely, Jake Aust
CAST: Chris Hemsworth, Golshifteh Farahani, Adam Bessa, Daniel Bernhardt, Tinatin Dalakishvili
THEY CLONED TYRONE (July 21)
In this thrilling mystery caper, an unlikely trio (Boyega, Foxx and Parris) are sent on a wild journey to uncover the truth behind a mysterious government plot. With each unnerving event encountered along the way, their mission soon becomes one of urgent importance.
DIRECTOR: Juel Taylor
WRITERS: Juel Taylor, Tony Rettenmaier
PRODUCERS: Charles D. King, Stephen "Dr." Love, Juel Taylor, Tony Rettenmaier, Kim Roth, Jamie Foxx, Datari Turner
EXECUTIVE PRODUCERS: Mark R. Wright, Jack Murray, Monte Lipman, Dana Sano
CAST: John Boyega, Jamie Foxx, Teyonah Parris
HEART OF STONE (August 11)
Rachel Stone (Gal Gadot) is an exceptional intelligence operative, and the only woman who can protect her world-wide peacekeeping organization from losing its most precious yet hazardous possession.
DIRECTOR: Tom Harper
WRITERS: Greg Rucka and Allison Schroeder
PRODUCERS: Skydance's David Ellison, Dana Goldberg, and Don Granger, along with Mockingbird's Bonnie Curtis and Julie Lynn, and Pilot Wave's Gal Gadot and Jaron Varsano
EXECUTIVE PRODUCERS: Patty Whitcher, Tom Harper, Greg Rucka
CAST: Gal Gadot, Jamie Dornan, Alia Bhatt, Sophie Okonedo, Matthias Schweighöfer, Jing Lusi, Paul Ready
LIFT (August 25)
Recruited to ultimately save the day, a daring international crew plans an aerial heist-mid flight-to prevent a terrorist attack.
DIRECTOR: F. Gary Gray
WRITERS: Daniel Kunka, Emerald Fennell, Simon Kinberg
PRODUCERS: Kevin Hart and Bryan Smiley for HartBeat Productions; Matt Reeves and Adam Kassan for 6th & Idaho; Simon Kinberg and Audrey Chon for Genre Pictures
EXECUTIVE PRODUCERS: F. Gary Gray, Brent O'Connor, Patricia Braga
CAST: Kevin Hart, Gugu Mbatha-Raw, Vincent D'Onofrio, Úrsula Corberó, Billy Magnussen, Jacob Batalon, with Jean Reno and Sam Worthington
ADDITIONAL CAST: Viveik Kalra, Yun Jee Kim, Burn Gorman, Paul Anderson
DAMSEL (October 13)
A devoted maiden agrees to marry a gallant prince, only for her to discover the royal family intends to use her as an offering of repayment for a long-forgotten debt. She is thrown into an abyss full of danger and uncertainty, having nothing but her perseverance and intelligence at hand in order to escape from the fire-breathing dragon she must confront.
DIRECTOR: Juan Carlos Fresnadillo
WRITER: Dan Mazeau
PRODUCERS: Joe Roth, Jeff Kirschenbaum, Chris Castaldi
CO-PRODUCER: Emily Wolfe
EXECUTIVE PRODUCERS: Millie Bobby Brown, Robert Brown, Dan Mazeau, Zack Roth, Sue Baden-Powell
CAST: Millie Bobby Brown, Angela Bassett, Robin Wright, Ray Winstone, Nick Robinson, Brooke Carter, and Shohreh Aghdashloo
PAIN HUSTLERS (October 27)
After she was suddenly left without a job, the determined single mother dedicated to raising her daughter took on a role at an unsuccessful pharmaceutical start-up, not knowing that it would ensnare her in an intricate and perilous racketeering arrangement.
DIRECTOR: David Yates
WRITER: Wells Tower
PRODUCERS: Lawrence Grey, David Yates
CAST: Emily Blunt, Chris Evans, Andy Garcia, Catherine O'Hara, Jay Duplass, Brian d'Arcy James and Chloe Coleman
THE KILLER (November 10)
After a near-fatal event, an assassin wages war against his employers and himself on a global hunt although he insists that it isn't personal.
DIRECTOR: David Fincher
SCREENPLAY BY: Andrew Kevin Walker Based on the graphic novel series "The Killer" written by Alexis Nolent (a.k.a Matz) and illustrated by Luc Jacamon, originally published in the French language by Editions Casterman
PRODUCER: Ceán Chaffin, p.g.a.
EXECUTIVE PRODUCER: Alexandra Milchan
CAST: Michael Fassbender, Charles Parnell, Arliss Howard, Sophie Charlotte and Tilda Swinton
A FAMILY AFFAIR (November 17)
An unlikely love story between a young woman, her mother, and her celebrity boss leads to an array of comedic repercussions. As the trio grapple with issues around romance, sexuality, and self-discovery, their lives become increasingly complicated.
DIRECTOR: Richard LaGravenese
WRITERS: Carrie Solomon and Richard LaGravenese
PRODUCERS: Joe Roth, Jeff Kirschenbaum, Alyssa Altman
CAST: Nicole Kidman, Zac Efron, Joey King, Liza Koshy and Kathy Bates
LEO (November 22)
Join veteran comedian Adam Sandler (Hotel Transylvania, The Wedding Singer) in this whimsical animated musical comedy as you witness the last year of elementary school through the perspective of Leo - a jaded yet humorous 74 year-old lizard. Alongside his terrarium mate turtle (Bill Burr), Leo has been trapped in an Florida classroom for decades and is eager to experience life beyond the confines of four walls. After being informed that he only has a year to live, his plan of escaping and experiencing life on the outside is foiled as he's caught up in assisting his students with their issues - including facing off against an intimidating substitute teacher. However, this ends up transforming into an unlikely yet rewarding bucket list.
DIRECTORS: Robert Smigel, Robert Marianetti, David Wachtenheim
PRODUCERS: Happy Madison
CAST: Adam Sandler, Bill Burr, Cecily Strong, Jason Alexander, Rob Schneider, Sadie Sandler, Sunny Sandler, Jackie Sandler, Heidi Gardner, Nick Swardson, Nicholas Turturro, Robert Smigel, Jo Koy, Stephanie Hsu
LEAVE THE WORLD BEHIND (December 8)
When two mysterious strangers suddenly disrupt a family vacation on Long Island with news of an impending blackout, both families must join forces and make tough decisions in order to survive the potential disaster. As they battle against this unknown danger, each person must come to terms with their own role in this chaotic world that is quickly unraveling around them.
BASED ON THE NOVEL: "Leave the World Behind" by Rumaan Alam
DIRECTOR: Sam Esmail
WRITER: Sam Esmail
PRODUCERS: Sam Esmail, Chad Hamilton, Julia Roberts, Lisa Gillan, Marisa Yeres Gill EXECUTIVE PRODUCERS: Barack and Michelle Obama, Tonia Davis, Daniel M. Stillman, Nick Krishnamurthy, Rumaan Alam
CAST: Julia Roberts, Mahershala Ali, Ethan Hawke, Myha'la, Farrah Mackenzie, Charlie Evans and Kevin Bacon
REBEL MOON (December 22)
When a tranquil colony near the galaxy's periphery is threatened by Regent Balisarius' oppressive forces, they summon Kora – an enigmatic woman with an unknown past – to bring warriors from other planets and enable them to fight against the approaching strength.
DIRECTOR: Zack Snyder
WRITERS: Zack Snyder, Kurt Johnstad, Shay Hatten
PRODUCERS: Deborah Snyder, Wesley Coller, Zack Snyder, Eric Newman
EXECUTIVE PRODUCERS: Bergen Swanson, Sarah Bowen, Shay Hatten, Kurt Johnstad
KEY CAST: Sofia Boutella, Djimon Hounsou, Ed Skrein, Michiel Huisman, Bae Doona, Ray Fisher, with Charlie Hunnam and Anthony Hopkins as the voice of "Jimmy". Also starring Cary Elwes, Corey Stoll, Jena Malone, Fra Fee, Cleopatra Coleman, Alfonso Herrera, Stuart Martin, Staz Nair, Sky Yang, Rhian Rees, E. Duffy, Charlotte Maggi
RELEASE DATES TBD:
CHUPA (Spring 2023)
Visiting his family in Mexico, Alex's journey takes an unexpected turn when he finds a baby chupacabra hiding in his grandpa's shed. Determined to save the mysterious creature from danger, Alex and his cousins embark on a thrilling expedition that will forever change their lives.
DIRECTOR: Jonás Cuarón
SCREENPLAY BY: Sean Kennedy Moore & Joe Barnathan & Marcus Rinehart
STORY BY: Sean Kennedy Moore & Joe Barnathan & Marcus Rinehart & Brendan Bellomo
PRODUCERS: Chris Columbus, Mark Radcliffe, Michael Barnathan
EXECUTIVE PRODUCERS: G. Mac Brown, Anna Barnathan Barry, Brendan Bellomo
CAST: Demián Bichir, Evan Whitten, Christian Slater, Ashley Ciarra, Nickolas Verdugo, Adriana Paz, Gerardo Taracena, Julio Cesar Cedillo
KILL BOKSOON [Non-English Title] (Spring 2023)
Boksoon lives a dual lifestyle - not only is she devoted to her teenage daughter, but also an esteemed professional killer at the elite MK assassination agency. Torn between these two conflicting tasks of taking another's life and raising someone else, Boksoon refuses to fulfill one particular mission which ultimately triggers a series of battles that cannot be avoided.
DIRECTOR: Byun Sung-hyun
WRITER: Byun Sung-hyun
CAST: Jeon Do-yeon, Sul Kyung-gu, Kim Si-A, Esom, Koo Kyo-hwan
COUNTRY OF ORIGIN: South Korea
HAPPINESS FOR BEGINNERS (Summer 2023)
Helen (Ellie Kemper) has always strived to keep herself away from any sort of trouble. With her recent divorce, Helen feels lost and decides that she needs a reset in order to move on - thus signing up for the "Adventure Of A Lifetime!" This particular adventure is an intense backcountry survival course along the Appalachian Trail with some peculiar strangers. From the start, Helen's plan of being at top-notch level proves difficult as she discovers more than just what was lurking inside her through this hike.
BASED ON THE NOVEL: "Happiness for Beginners" by Katherine Center
DIRECTOR: Vicky Wight
WRITER: Vicky Wight
PRODUCERS: Geoff Linville, Berry Meyerowitz, Vicky Wight
EXECUTIVE PRODUCERS: Katherine Center, Jeff Sackman, Larry Greenberg
CAST: Ellie Kemper, Luke Grimes, Nico Santos, Blythe Danner, Ben Cook, Shayvawn Webster, Esteban Benito, Gus Birney, Julia Shiplett
THE PERFECT FIND (Summer 2023)
Can a forty-year-old woman with so much on the line - her career, biological clock and bank account - take the risk of having an intense secret romance with someone who could potentially ruin it all?
DIRECTOR: Numa Perrier
WRITER: Leigh Davenport
BASED ON THE NOVEL BY: Tia Williams
PRODUCERS: Glendon Palmer, Gabrielle Union, Jeff Morrone, Codie Elaine Oliver, Tommy Oliver
EXECUTIVE PRODUCERS: Stuart Ford, Miguel A. Palos Jr., Linda McDonough, Holly Shakoor Fleischer, Melissa Jones, Leigh Davenport and Matthew Myers
CAST: Gabrielle Union, Keith Powers, Aisha Hinds, DB Woodside, Janet Hubert, Alani "La La" Anthony and Gina Torres
LOVE AT FIRST SIGHT (September 2023)
After a flight disruption leaves Haley Lu Richardson's Hadley stranded at the airport, she meets Ben Hardy's Oliver in an unexpected turn of events. As their chance encounter blooms into something more, hours fly by and they eventually board different flights to London. Can fate intervene and bring these seat mates together as soulmates? Will the chaos of Heathrow be enough for them to find each other again?
BASED ON THE NOVEL: "The Statistical Probability of Love at First Sight" by Jennifer E. Smith
DIRECTOR: Vanessa Caswill
SCREENPLAY BY: Katie Lovejoy
PRODUCERS: Matt Kaplan
EXECUTIVE PRODUCERS: Max Siemers, Matthew Janzen, Jennifer E. Smith, Christopher Foss, Mark Lane, Haley Lu Richardson
CO-PRODUCER: Aubrey Bendix
CAST: Haley Lu Richardson, Ben Hardy, Jameela Jamil, Rob Delaney, Sally Phillips
NYAD (Fall 2023)
At the age of 64, Diana Nyad accomplished a feat previously thought impossible - she swam 110 miles across treacherous open ocean from Cuba to Florida without protection, becoming the first person ever to complete this grueling 53-hour journey. This remarkable endeavor has been dubbed as "the Everest of swims."
DIRECTOR: Elizabeth Chai Vasarhelyi, Jimmy Chin
WRITERS: Ann Biderman, Julia Cox
BASED ON: The Book "Find A Way" by Diana Nyad
PRODUCERS: Andrew Lazar, Teddy Schwarzman
EXECUTIVE PRODUCERS: Bill Johnson, Jim Seibel, Michael Heimler, Vanessa Humphrey, Julia Cox, D. Scott Lumpkin
CAST: Annette Bening, Jodie Foster, Rhys Ifans, Ethan Jones Romero, Luke Cosgrove, Jenna Yi, Eric T. Miller
PLAYERS (Fall 2023)
For years, Chicago's sportswriter Mack (Gina Rodriguez) has been devising foolproof hook-up methods with her best friend Adam (Damon Wayans Jr.) and their squad. But when she unexpectedly experiences strong feelings for one of her targets (Tom Ellis), everyone must learn what it takes to transition from simply scoring points to playing the game of love for keeps.
DIRECTOR: Trish Sie
WRITER: Whit Anderson
PRODUCERS: Marc Platt, Ryan Christians, Ross Dinerstein
EXECUTIVE PRODUCERS: Stuart Ford, Miguel A. Palos Jr., Linda McDonough, Holly Shakoor Fleischer, Melissa Jones, Leigh Davenport and Matthew Myers
CAST: Gina Rodriguez, Damon Wayans Jr., Tom Ellis, Joel Courtney, Liza Koshy, Augustus Prew
SPACEMAN (Fall 2023)
Stranded on the distant reaches of the universe, an astronaut entrusted with gathering mysterious ancient dust finds his life unraveling. Desperate for guidance, he turns to a voice from eons past that lurks in the shadows of his spacecraft - offering help to put it all back together again.
BASED ON THE NOVEL: "Spaceman Of Bohemia" by Jaroslav Kalfar
DIRECTOR: Johan Renck
WRITER: Colby Day
PRODUCERS: Channing Tatum, Reid Carolin, Peter Kiernan, Michael Parets, Tim Headington, Lia Buman, Max Silva
EXECUTIVE PRODUCERS: Ben Ormand, Johan Renck, Barry Bernardi
CAST: Adam Sandler, Carey Mulligan, Paul Dano, Kunal Nayyar
THE ARCHIES [Non-English Title]
Netflix is proud to present The Archies, a live action musical set in 1960's India produced by Tiger Baby and Graphic India. Directed by Zoya Akhtar, this feature film adaptation of the comics will be packed full of youthful excitement! Witness the iconic gang find their first loves and form meaningful friendships as they rebel against everything that stands in their way. No matter what age you are now, there's something everyone can enjoy in The Archies - it promises an unforgettable experience for all generations!
DIRECTOR: Zoya Akhtar
WRITER: Reema Kagti, Zoya Akhtar & Ayesha Devitre
PRODUCERS: Tiger Baby/ Zoya Akhtar and Reema Kagti,Graphic India/ Sharad Devarajan, Archie Comics
CAST: Mihir Ahuja, Dot, Khushi Kapoor, Suhana Khan, Yuvraj Menda, Agastya Nanda and Vedang Raina
COUNTRY OF ORIGIN: India
BEST. CHRISTMAS. EVER.
Each Christmas, Jackie sends a braggadocious holiday newsletter that leaves her former college acquaintance Charlotte feeling like an inferior. To prove to Jackie that life isn't quite as perfect as it seems, fate brings the entire family of Charlotte to arrive on Jackie's doorstep shortly before Christmas Day. Now is when she will demonstrate how wrong her old buddy really is!
DIRECTOR: Mary Lambert
WRITERS: Charles Shyer, Todd Calgi Gallicano
PRODUCED BY: Brad Krevoy
EXECUTIVE PRODUCERS: Steve Berman, Bryan Bordon, David Wulf, Charles Shyer, Todd Calgi Gallicano, Eric Jarboe, Jimmy Townsend, Amanda Phillips
CAST: Heather Graham, Brandy Norwood, Matt Cedeño and Jason Biggs
CARGA MÁXIMA (Overhaul) [Non-English Title]
Roger, a truck racing driver with an unshakeable drive to protect his team, reluctantly joins the ranks of a notorious cargo robbery gang in Brazil's first-ever Netflix action movie. To free himself from this criminal underworld, Roger must fight tooth and nail to survive and make it out alive.
DIRECTOR: Tomás Portella
WRITER: Leandro Soares
PRODUCERS: Caio Gullane, Fabiano Gullane, Rodrigo Castellar
EXECUTIVE PRODUCERS: Ana Saito, Ariene Ferreira, Daniela Aun, Rodrigo Castellar
CAST: Thiago Martins, Sheron Menezzes, Raphael Logam, Milhem Cortaz, Evandro Mesquita, Paulinho Vilhena
COUNTRY OF ORIGIN: Brazil
CHAKDA 'XPRESS [Non-English Title]
The film is inspired by the incredible story of one of the fastest female pacers in the history of world cricket, Jhulan Goswami, as she moves up the ladder despite the countless hindrances to fulfill her only dream: to play cricket.
DIRECTOR: Prosit Roy
WRITER: Abhishek Banerjee
PRODUCERS: Karnesh Ssharma (Clean Slate Filmz)
CAST: Anushka Sharma, Renuka Shahane, Anshul Chauhan, Kaushik Sen, Mahesh Thakur
COUNTRY OF ORIGIN: India
CHICKEN RUN: DAWN OF THE NUGGET
After an incredible, near-fatal escape from Tweedy's farm, Ginger has finally found a tranquil island safe haven for the flock far away from humans' dangers. When she and Rocky produce their daughter Molly, it appears that Ginger is given her happy ending. But on the mainland an unprecedented peril to all chickens lies in wait. Despite risking their own well-earned freedom again - this time they are breaking in!
DIRECTOR: Sam Fell
WRITERS: Karey Kirkpatrick, John O'Farrell, Rachel Tunnard
PRODUCERS: Steve Pegram, Leyla Hobart
EXECUTIVE PRODUCERS: Peter Lord, Carla Shelley, Karey Kirkpatrick, Nick Park
CAST: Thandiwe Newton, Zachary Levi, Bella Ramsey, Jane Horrocks, Imelda Staunton, Lynn Ferguson, Josie Sedgwick-Davies, David Bradley, Romesh Ranganathan, Daniel Mays and Nick Mohammed
CHOOSE LOVE
Cami Conway seemingly has it all figured out: a great job, an amazing relationship with her boyfriend Paul and a future of engagement, marriage and children. Nonetheless, Cami feels something is still missing. It's up to the viewer to decide how those feelings will be addressed- through serious ethical questions or lighthearted "Truth or Dare" scenarios- but one must proceed cautiously as small decisions can have huge implications for Cami's fate!
DIRECTOR: Stuart McDonald
WRITER: Josann McGibbon
PRODUCERS: Robyn Snyder and Deborah Evans, Mel Turner, Axel Paton, Josann McGibbon
CAST: Laura Marano, Avan Jogia, Jordi Webber and Scott Michael Foster
THE DEEPEST BREATH
At the 2023 Sundance Film Festival, audiences around the world will have a chance to witness an inspiring story that follows two brave individuals on their collective journey towards achieving greatness. A champion freediver and expert safety diver are brought together by fate as they train for a prestigious world record attempt. Through breathtaking visuals and captivating storytelling, this film shows us both the electrifying rewards of pursuing one's dreams, as well as its sobering dangers lurking beneath inescapable depths of the ocean.
DIRECTOR: Laura McGann
PRODUCERS: John Battsek, Sarah Thomson, Jamie D'Alton, Anne McLoughlin
EXECUTIVE PRODUCERS: Bart Layton, Ben Cotner, Emily Osborne
CO-PRODUCER: Robert Ford
MAESTRO
Maestro is a beautiful and courageous tale that follows Leonard Bernstein and Felicia Montealegre Cohn Bernstein throughout their life together. It is an ode to both living and creating, highlighting the intensity of family bonds as well as love. At its essence, Maestro radiates poignancy on a grand scale.
DIRECTOR: Bradley Cooper
WRITER: Bradley Cooper, Josh Singer
PRODUCERS: Martin Scorsese, Steven Spielberg, Kristie Macosko Krieger, Bradley Cooper, Fred Berner, Amy Durning
CAST: Bradley Cooper, Carey Mulligan, Maya Hawke, Matt Bomer, Sarah Silverman
MONKEY MAN
After languishing in prison for an untold number of years, a forgotten hero rises up to challenge the corporate greed and fading spiritual values that have taken over the world. Fueled by revenge against those who wrongfully robbed him of everything long ago, he sets out on his quest with unwavering determination.
DIRECTOR: Dev Patel
WRITERS: Dev Patel, John Collee
PRODUCERS: Dev Patel, Basil Iwanyk, Erica Lee, Jomon Thomas, Samarth Sahni, Christine Haebler, Anjay Nagpal
CAST: Dev Patel, Sharlto Copley
THE MONKEY KING
Prepare for a thrilling journey with The Monkey King, an action-filled family comedy. Follow along as this captivating monkey and his enchanting combat Stick embark on an incredible quest where they must go up against dragons, gods, demons - not to mention the greatest enemy of all: the monkey's own vanity! This will be a battle like you have never seen before!
DIRECTOR: Anthony Stacchi
PRODUCERS: Peilin Chou
EXECUTIVE PRODUCER: Stephen Chow
CAST: Jimmy O. Yang, Bowen Yang, Jolie Hoang-Rappaport, Jo Koy, Ron Yuan, Hoon Lee, Stephanie Hsu, Andrew Pang, Andrew Kishino, Jodi Long, James Sie and BD Wong
NIMONA
A knight's life is upended when he is falsely accused of a heinous crime, but luckily Nimona, a shape-shifting teen who could potentially be the very monster the knight has sworn to kill, might just help him prove his innocence. In this groundbreaking animation set in an enthralling techno-medieval world that blurs fantasy and reality alike, discover how labels placed on people can ultimately fail due to one remarkable shapeshifter who won't allow herself to be defined by anyone else.
DIRECTORS: Nick Bruno and Troy Quane
PRODUCERS: Roy Lee, Karen Ryan, Julie Zackary
EXECUTIVE PRODUCERS: Robert L. Baird, Megan Ellison, Andrew Millstein
CAST: Chloë Grace Moretz, Riz Ahmed, Eugene Lee Yang
THE OUT-LAWS
As Owen Browning (Adam Devine) is about to tie the knot with his beloved Parker, an unforeseen obstacle appears - the infamous Ghost Bandits rob his bank during their wedding week. Adding fuel to this fire, he starts suspecting that his future in-laws who just arrived are actually the notorious Out-Laws.
DIRECTOR: Tyler Spindel
WRITER: Evan Turner, Ben Zazove
PRODUCERS: Happy Madison; Adam Devine
EXECUTIVE PRODUCER: Isaac Horne
CAST: Adam Devine, Pierce Brosnan, Ellen Barkin, Nina Dobrev, Michael Rooker, Poorna Jagannathan, Julie Hagerty, Richard Kind, Lil Rel Howery, Blake Anderson
REPTILE
In the aftermath of a merciless murder, an experienced detective sets out to unravel the truth behind this complex case. As he investigates deeper, not only does he uncover what happened in this crime scene but also deconstructs his own misconceptions and false assumptions.
DIRECTOR: Grant Singer
WRITERS: Screenplay – Grant Singer & Benjamin Brewer And Benicio Del Toro, Story – Grant Singer & Benjamin Brewer
PRODUCERS: Molly Smith, Trent Luckinbill, Thad Luckinbill
EXECUTIVE PRODUCERS: Benicio Del Toro, Rachel Smith
CAST: Benicio Del Toro, Justin Timberlake, Eric Bogosian, Alicia Silverstone, Domenick Lombardozzi, Frances Fisher, Ato Essandoh, Michael Carmen Pitt, Karl Glusman, Matilda Lutz
RUSTIN
George C. Wolfe's film, Rustin, shines a light on the life of Bayard Rustin - a civil rights leader and strategist behind 1963's infamous March On Washington who was overlooked due to his identity as an openly gay Black man. Through Tony Award winner Colman Domingo's performance in this powerful biopic, viewers gain insight into the incredible journey of one man whose dedication to racial equality, human rights and democracy changed history forever.
DIRECTOR: George C. Wolfe
SCREENPLAY BY: Julian Breece and Dustin Lance Black
STORY BY: Julian Breece
PRODUCERS: Bruce Cohen, Tonia Davis, George C. Wolfe
EXECUTIVE PRODUCERS: Higher Ground's Barack & Michelle Obama, Mark R. Wright, Alex G. Scott, David Permut, Daniel Sladek, Chris Taaffe
CAST: Colman Domingo, Chris Rock, Glynn Turman, Audra McDonald, Aml Ameen, Gus Halper, Johnny Ramey, CCH Pounder, Michael Potts, Carra Patterson, Adrienne Warren, Bill Irwin, Da'Vine Joy Randolph, Jeffrey Wright, Lilli Kay, Jordan-Amanda Hall, Jakeem Dante Powell, Ayana Workman, Grantham Coleman, Jamilah Nadege Rosemond, Jules Latimer, Maxwell Whittington-Cooper, Frank Harts, Kevin Mambo
SHIRLEY
Get ready to experience the inspiring journey of Shirley Chisholm, a trailblazing political icon who was not only the first Black Congresswoman but also became the first woman and African-American to ever run for U.S President! Through exclusive conversations with her family, friends and people closest to her, this film will take us on an intimate look at how she broke boundaries within history while paying tribute to all that it cost Shirley in order reach such heights.
DIRECTOR: John Ridley
WRITER: John Ridley
PRODUCERS: Anikah McLaren, Elizabeth Haggard, Regina King, John Ridley
EXECUTIVE PRODUCERS: Jeff Skoll, Ted Gidlow
CAST: Regina King, Lucas Hedges, Christina Jackson, Michael Cherrie, Dorian Missick, Amirah Vann, W. Earl Brown, with André Holland and Terrence Howard
UNTITLED WES ANDERSON/ROALD DAHL FILM
The renowned filmmaker, Wes Anderson, brings to life Roald Dahl's enthralling short stories "The Wonderful Story of Henry Sugar" in his captivating cinematic adaptation.
DIRECTOR: Wes Anderson
WRITER: Wes Anderson
PRODUCERS: Wes Anderson, Steven Rales, Jeremy Dawson
CO-PRODUCERS: Octavia Peissel, John Peet, Alice Dawson
CAST: Benedict Cumberbatch, Ralph Fiennes, Dev Patel, Sir Ben Kingsley, Richard Ayoade, Rupert Friend, Asa Jennings
VICTIM/SUSPECT
Investigation journalist Rae de Leon takes a nationwide journey to uncover and analyze an appalling trend: Young women report being sexually assaulted, but instead of finding justice they're accused of fabricating their story, put in jail by a system that was supposed to protect them. Mark your calendars for 2023 when the documentary premieres at Sundance Film Festival!
DIRECTOR: Nancy Schwartzman
PRODUCERS: Julie Goldman, Christopher Clements, Alice Henty, Nancy Schwartzman, Amanda Pike, Rachel De Leon
CO-PRODUCERS: Tracy Elizabeth Jarrett, J. Daniel Torres
EXECUTIVE PRODUCER: Carolyn Hepburn
More Project Casting Entertainment News:
'The Passion of the Christ 2' To Start Filming this Spring
Get ready for an all-new experience of 'The Passion Of The Christ' as production is set to commence this spring! Exciting news! The much-anticipated sequel to t...
Video Shoot Boston Casting Call for Basketball Players
A project casting call for basketball players in Boston, Massachusetts. Calling all basketball players aged 21 or over! A new project is looking for male basket...
Netflix is Planning Major Film Production Hub in New Jersey
New Jersey is strengthening its production infrastructure with recent agreements with Netflix and Lionsgate, offering more opportunities for filmmakers in the a…