Quibi is Shutting Down After Only 6 Months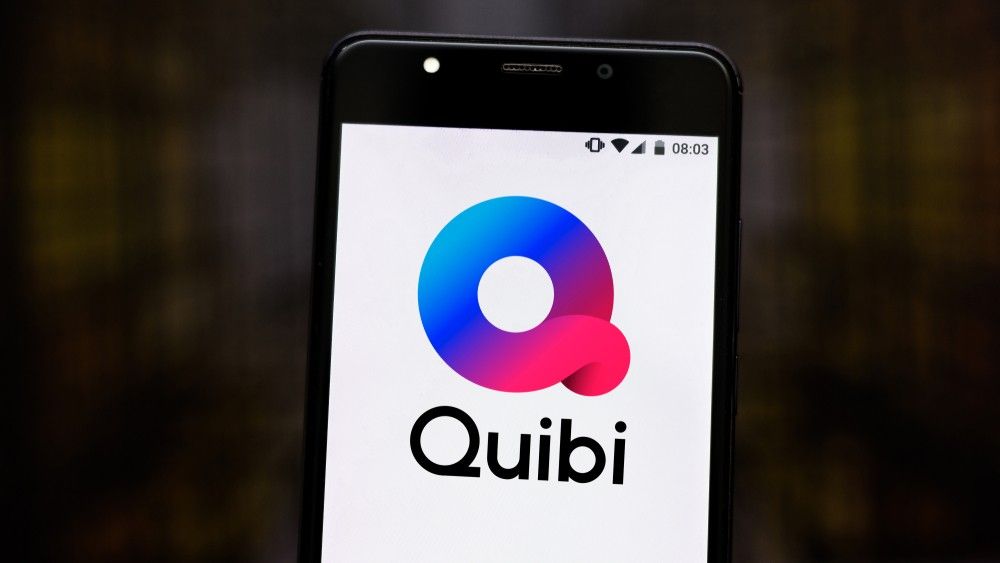 July 17, 2019, Brazil. In this photo illustration the Quibi logo is displayed on a smartphone. Editorial credit: rafapress / Shutterstock.com
Only six months after launching, Quibi is shutting down after failing to find a buyer.
The short-form mobile video startup, led by founder Jeffrey Katzenberg and CEO Meg Whitman, called investors on Wednesday to tell them Quibi was shutting down. Previously, Quibi hired a restructuring firm, which provided a list of options to its board of directors. One of the proposals included Quibi closing their doors.
It's important to note that Quibi raised $1.75 billion in funding from major media companies, including Disney, NBCUniversal, and WarnerMedia.
Quibi launched in April and marketed itself as a mobile-first streaming option. Wall Street Journal reported in September Katzenberg was looking at strategic options for Quibi, which included a potential sale. Quibi, which has 500,000 paying customers, pitched the company's sale to Apple, WarnerMedia, and Facebook. According to The Information, Katzenberg also didn't land programming rights to companies, including NBCUniversal and Facebook. Apparently, NBCUniversal was "put off by the fact that Quibi doesn't own many of the shows it puts on its platform."
Quibi does not own any of the premium content. The company spent upwards of $100,000 per minute. The company has seven-year licenses on short-form series. After two years, the content owners have the right to assemble the shows and distribute them elsewhere.
Quibi launched in April and marketed itself as a mobile-first streaming option. In 2018, the company was then called "New TV" and raised $1 billion in funding. Some of the company's investors included Disney, NBCUniversal, Sony Pictures Entertainment, Viacom (now ViacomCBS), AT&T's WarnerMedia, Lionsgate, MGM, ITV, and Entertainment One. In March 2020, ahead of the April 6 debut, the company announced another $750 million in funding from existing and new investors.
At launch, Quibi had about 50 original titles, including shows featuring originals from Jennifer Lopez, Chrissy Teigen, Chance the Rapper, Kevin Hart, Liam Hemsworth, Sophie Turner, Lena Waithe, Nicole Richie, and Reese Witherspoon. Quibi also greenly other projects featuring top Hollywood content creators, including Steven Spielberg, Issa Rae, and the Kardashians.
Quibi costs $4.99 monthly with ads or $7.99 without ads. Quibi announced it sold its first-year ad investors with $150 million in commitments from top companies, including Google, P&G, and PepsiCo. The company landed a distribution deal with T-Mobile, which offers Quibi free for one year to subscribers on unlimited wireless family plans.
It is unclear what will happen to Quibi's shows following the company's shutdown. One thing is clear, Quibi failed to find a large customer base, in the middle of an intensely competitive subscription-streaming market and the massive amount of free video in apps like Snapchat, TikTok, Instagram, and YouTube.
More Project Casting Entertainment News: