Netflix Cancels '1899' After a Single Season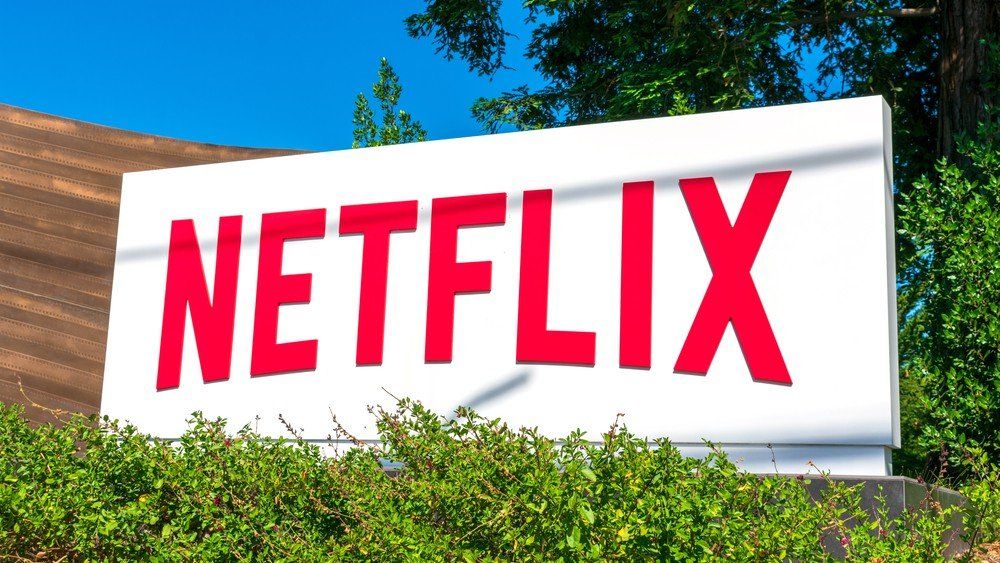 Netflix sign at company headquarters in Silicon Valley. Netflix, Inc. is an American media-services provider and production company - Los Gatos, California, USA - 2020 Editorial credit: Michael Vi / Shutterstock.com
Netflix Abruptly Cuts' 1899' After a Single Season.
Fans were taken aback when Netflix recently divulged that it would not extend 1899's run into a second season. Although the show had one of its most successful debuts, recording 79.27 million hours of viewership in only four days and becoming a staple on the streaming platform's Top 10 list last November, there was no indication this decision would come to fruition until now.
Join Project Casting to access jobs you can apply to right now.
Baran bo Odar, the creator of the 1899 series, announced on Instagram:
With a heavy heart, we have to tell you that '1899' will not be renewed. We would have loved to finish this incredible journey with a second and third season as we did with 'Dark.' But sometimes, things don't turn out the way you planned. That's life. We know this will disappoint millions of fans out there. But we want to thank you from the bottom of our hearts that you were a part of this wonderful adventure. We love you. Never forget.
View this post on Instagram
About Netflix's '1889':
'1889' is Netflix's latest original series, and it's one that you don't want to miss! Set in the late 19th century, '1889' follows a diverse group of characters – including ex-soldiers from the Civil War, freed slaves in search of a new future, and ambitious entrepreneurs hustling for fortune. Through their stories it explores issues of race, privilidge and modern life during a time of remarkable change.
The show is directed by Emmy Award-winning creator Alan Ball ('Six Feet Under', 'True Blood'), and stars Jeremy Davidson (M*A*S*H*, Chicago Fire) as the lead character Joseph Radcliffe. His story provides an emotional core to the narrative, as we explore his personal struggles against racism and internal struggles with morality. This is accompanied by an all-star cast which includes Aitana Sánchez-Gijón (The Machinist), German actor Richard Sammel (Inglorious Bastards), French star Clotilde Hesme (Laurence Anyways) and British actors Jessie Buckley (Chernobyl) & Sean Gilder (Game Of Thrones).
Visually stunning – thanks to its Victorian era backdrop of old industrial cities like Boston and Philadelphia - '1889' does a great job at capturing both the drama and comedy inherent within its source material. It also features impeccable art direction that breathes life into this largely forgotten period of American history through lavish costumes, impressive production design and beautiful cinematography.
Overall, '1889' is an exciting new series from Netflix which will take audiences on an unforgettable journey back in time. With its talented cast, fantastic writing and stellar production values – this is one show you won't want to miss out on!
More Project Casting Entertainment News:
Over 61 Million Hours Spent Watching Netflix's 'Alice in Borderland'
Netflix viewers worldwide can't get enough of 'Alice in Borderland,' making it the highest-rated Japanese series on the streaming platform today! During season ...
Watch M. Night Shyamalan's Latest Trailer for 'Knock at the Cabin'
Get a Sneak Peek of M. Night Shyamalan's Latest Horror Masterpiece - 'Knock at the Cabin' with This Brand-New Trailer! "I'm afraid the rules are, no one's allow...
29 TV Shows and Movies Filming in Georgia in January
Georgia is quickly taking over the TV and film industry. Here are the 38 movies and TV shows filming in Georgia this January 2023. Join Project Casting to acces...