Fat Joe to Host STARZ TV Series is Coming Soon, Exec Produced by Diddy, LeBron James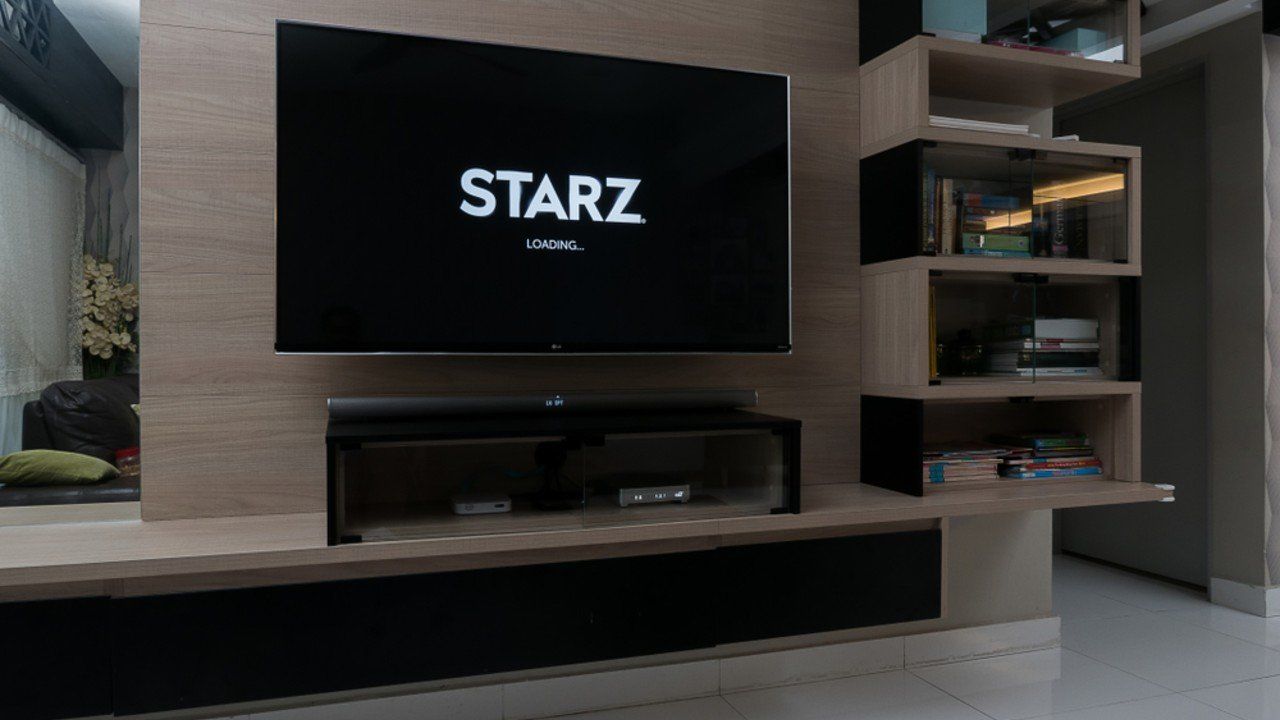 KUALA LUMPUR, MALAYSIA - JULY 15TH, 2018 : Modern lifestyle with LG Android TV to stay connected & browsing media using favourite Apps. Tv display Starz app. - Image (AhmadDanialZulhilmi / Shutterstock.com)
Fat Joe Is Set To Host A New STARZ Series. Diddy And LeBron James Are Among The Show's Executive Producers.
In a documentary-style format, Fat Joe will interview guests in the show. LeBron James and Diddy are teaming up to executive produce an upcoming STARZ series, with Fat Joe set to host.
Join Project Casting to access jobs you can apply to right now.
The upcoming show, which is currently unnamed, will reportedly have a documentary-style format. This means that Fat Joe will be speaking to celebrities and other high-profile guests. However, we do not know who these guests are just yet. "We're about to create the biggest and most culturally-relevant series on television," he said in a statement. "With Puff, LeBron, the incredible team at STARZ, and myself teaming up, you have a dream team that is guaranteed to produce TV gold. Hosting a show has always been a dream of mine, and I'm thankful for everyone who helped make it a reality. I promise you that we're going to push the envelope, deliver compelling interviews and provide pure entertainment. Do remember – you DON'T know who I know!"
Diddy added, "I'm excited to partner with STARZ and bring these cultural giants together to create the No. 1 show on television. Fat Joe is a very authentic and respected voice in the culture that deserves a platform to bring these important conversations to a global audience on a major network."
In addition to Bron and Diddy, Maverick Carter, Jamal Henderson, and Philip Byron will all act as executive producers.
Earlier this year, the veteran rapper announced that his memoir, The Book of Jose, would be released in November 2022. He made headlines when he opened up about how young rappers should manage their money and expressed regret for his beef with JAY-Z and Roc-A-Fella.
Stay tuned for an official trailer and release date.
More Project Casting Entertainment News:
HBO Max Renews Issa Rae's 'RAP SH!T' for Season 2
HBO Max Has Officially Renewed Issa Rae's 'RAP SH!T' For A Second Season. Season one followed the misadventures of estranged friends attempting to start a rap g...
Don Cheadle Confirms He's No Longer Under Marvel Studios Contract
Don Cheadle Has Confirmed That He Is No Longer Under Contract With Marvel Studios. The first actor to join the Marvel Cinematic Universe was Don Cheadle, who to...
How to Make Your Facebook Videos Go Viral: 4 Signals to Get More Views
4 Signals That Make Your Video Go Viral On Facebook Four top signals used by the social media algorithm to determine which videos get an extensive distribution ...