Background actors gain access to the film industry and are a great way to make networking connections to become an actor, director, cinematographer, producer, screenwriter, and more.
Become a background actor
Extra Career Description:
A Background Actor is someone who works in front of the camera. Background actors arrive early on the set and are guided by the Production Assistant, who gives them the paperwork to fill out for that day's work. The background extra then gets put into "holding," which is an area where Extras spend their time until the assistant director needs them for the scene. Traditionally, the casting call will say what they will be doing that day. An extra may need to go to wardrobe if the scene requires specific clothing, props or attire. Some background actors may go to hair and makeup if they are going to be "FEATURED" in a scene. Once it is their time to film their scene, Production Assistants direct extras, most of the time, background actors receive a meal, and they eat alongside the cast and crew of the production. For scenes that require a large number of background actors, otherwise known as "Cattle Calls," background actors will have their location for their meals.
Career Advancement for Background Actors
Background actors gain access to the film industry and are a great way to make networking connections to become an actor, director, cinematographer, producer, screenwriter, and more. However, for background extras looking to become speaking role actors, many productions may upgrade an actor for a speaking role. For example, Southern Casting Associates, the extras casting company behind Tyler Perry's TV shows, announced on Facebook that Tyler Perry upgraded background actors to principal speaking roles. "Thanks to all the talent that helped make these televisions shows happen!," Southern Casting Associates posted on Facebook. "Congratulations to the two that got bumped to principal today as well- you know who you are." That is not the first time Tyler Perry Upgraded background actors to principal speaking roles. On the set of Tyler Perry's Too Close to Home,  an aspiring actor, hired to work as a background extra, was upgraded to a Principal speaking role in the series. Casting directors posted on Facebook the excellent news. "Congratulations to Hunter Watson on being bumped to a PRINCIPAL ROLE. He is signing his contract as we speak! This goes to show you that it can happen to you at ANY MOMENT when you are working with us at Tyler Perry Studio!"
Education and Training for Extras
Unlike many careers, a college degree is not necessary to become a background actor. The majority of background actors also do not have formal acting training. However, being a background extra does require some basic skills such as being able to follow direction. Working as an extra can also be beneficial for someone who wants to become an actor and land more prominent roles. So for anyone with a passion for a professional acting career, acting classes are essential to gain a basic set of tools. However, working as an extra allows for an actor to practice primarily in featured scenes.
Skills for Background Extras
Casting directors who hire background extras are looking for a specific look. It is crucial for anyone looking to become a background extra must be able to look differently for different projects. For example, a production may be filming a high school scene so actors must be able to look like students or teachers. Also, background actors with cars, bicycles, and pets are often sought after in casting calls. While someone looking for extra work may not be able to anticipate casting calls, have a wide range of looks and skills will help increase their odds of getting hired by a production. Background actors often must wait for extended portions of the day until the production needs them to shoot a scene. It is essential extras can work long hours and keep themselves busy while filming. Most importantly, background actors who are easy-going and follow directions are more likely going to get called back for more work and receive better camera-time in a scene. Casting Calls do not leave much time for planning ahead of time. Most casting notices go out between a week to a few days before the scene starts filming. Background Extras must check their emails and Project Casting often to make sure they respond immediately to any casting call for which they are eligible. Depending upon where an Extra lives, they may need to drive long distances to the shooting locations. That said, one benefit is that extras may not have to worry about working overnight or over the weekend. Productions also pay higher rates for filming dates that go longer than eight hours in a day.
How to Find Extra Jobs: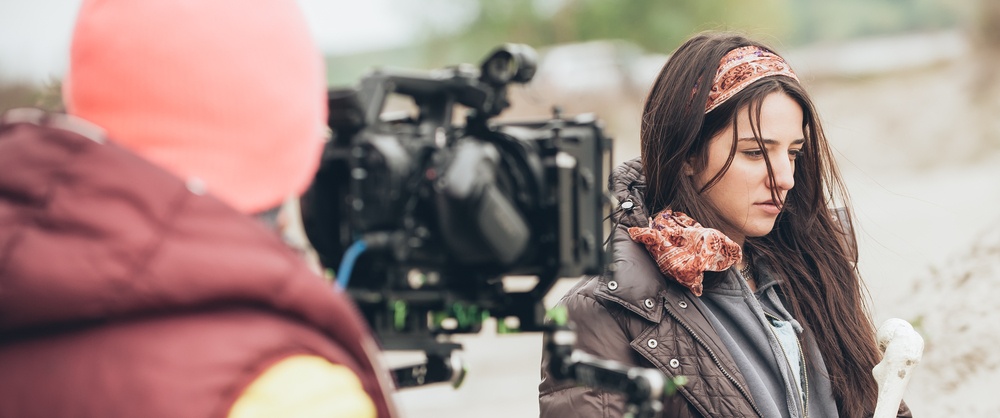 You can read our guide on how to find casting calls
here
. Background actors also gain the opportunity to other jobs including working as a stand-in and photo double. A Stand-in has similar job functions as an extra and gets paid more. Working as a Stand-in has the same experience on set as an Extra. However, Stand-ins help the Director of Photography set up lighting for a scene and are not in front of the camera once the camera starts rolling.
How much does a Background Extra get paid?
Background actors can earn between minimum wage to around $12/hour. If production goes beyond eight hours in a day, background extras get paid time-and-a-half. If the production goes into 12 or more hours, it becomes double pay for union actors. Actors who join the union SAG-AFTRA are often compensated more than non-union actors. A vast majority of Background Extras work is in
Los Angeles
, California, 
New York City
, New York,
Chicago
, Illinois,
Atlanta
, Georgia and
Oahu
, Hawaii.
Continue Reading:
How to Find Acting Auditions and Casting Calls How to find acting auditions and casting calls for TV shows, movies, commercials, and plays. If you are interested in becoming an actor, one of the first things you have to do is find acting…
The Average Salary of an Actor Here's how much the average actor gets paid. Millions of people dream of becoming an actor but, a small fraction of those aspiring of making it in Hollywood know how much the average actor gets…