NBCUniversal Partners with Telemundo to Increase the Number of Hispanic Female Directors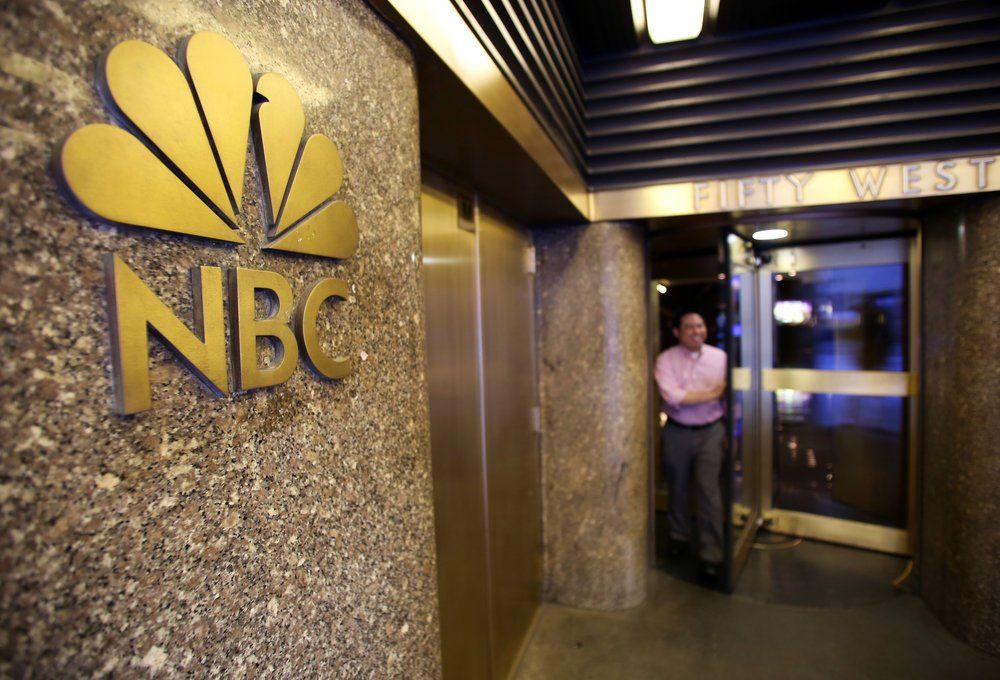 NEW YORK CITY - OCT 18: A man walks out of NBC television studios in Manhattan on Friday, October 18, 2013. (Northfoto / Shutterstock.com)
NBCUniversal Partners With Telemundo To Boost Hispanic Female Directors In Scripted TV
Join Project Casting to access casting calls you can apply to right now.
NBCU Launch, the umbrella brand for NBCUniveral's television portfolio, has partnered with Telemundo to increase the number of Hispanic female directors in scripted programming. This relationship is an expansion of Telemundo's award-winning corporate campaign Mujeres Imparables (Unstoppable Women).
According to the DGA's Episodic TV Director Inclusion Report, only 2.4% of scripted series episodes were directed by Latina filmmakers out of more than 4,300 produced in the 2019-20 season. This new collaboration with Telemundo aims to meet the need for additional directing opportunities for this severely underrepresented group.
As a significant step toward attaining it, NBCU Launch has included a Telemundo track to its renowned Female Forward project, which has assisted accomplished female directors in breaking into episodic television over the last four years.
They are the first scripted directing programs in the entertainment business that guarantee participants at least one in-season directing credit.
Two Female Forward applicants who select the Telemundo track of the program will shadow on at least two episodes of a Telemundo scripted series, culminating in an in-season directing assignment on the same series for the next 2022-23 class and after that.
"Our new partnership with Telemundo is emblematic of one of our core goals, which is to combine inclusion efforts with our sister networks and studios so that together we can create comprehensive and meaningful change," said Jeanne Mau, Senior Vice President, TV Programming Diversity, Equity & Inclusion at NBCUniversal.
"Our shared objectives with Telemundo give us a unique opportunity to place an even greater focus on Hispanic female directors. This evolution of our groundbreaking Female Forward initiative is just the beginning of our efforts to grow this underrepresented community while we also continue to focus on other marginalized groups who still desperately need opportunities in the director's chair."
"The numbers don't lie – Latinas are underrepresented across our industry, and especially in the director's chair," said Mónica Gil, EVP, Chief Administrative & Marketing Officer, NBCUniversal Telemundo Enterprises. "We're thrilled to be working hand in hand with our colleagues at NBCUniversal to support a shared commitment to our Latina community. We can't wait to meet the directors and bring even more visionary and unstoppable women to the network."
The first applications for the female-forward and NBCU Launch TV Directors Program classes were accepted today on the NBCU Launch site, which will close April 3.
You deserve to get discovered. Find more jobs, networking opportunities, and resources on Project Casting.
More Project Casting Entertainment News:
Why Georgia's Film Industry Is Becoming the Filmmaking Capital of the World
The film industry in Georgia, as of 2016, is the most productive in the United States by the number of feature films produced.  Atlanta is home to Turner S...
NAACP claims that a lack of black executives in Hollywood is "harming the African American community."
A new report claims that a lack of black executives in Hollywood is "harming the African American community." A new study commissioned by the NAACP Hollywood Bu...
Is Trilith Studios Building the Next Hollywood?
Is Trilith, the Model for Future Cities, a "Company Town" for Marvel's Georgia Production Workers? You're a makeup artist or a production manager on a Marvel mo...