California to Release Coronavirus Film and TV Filming Guidelines on Monday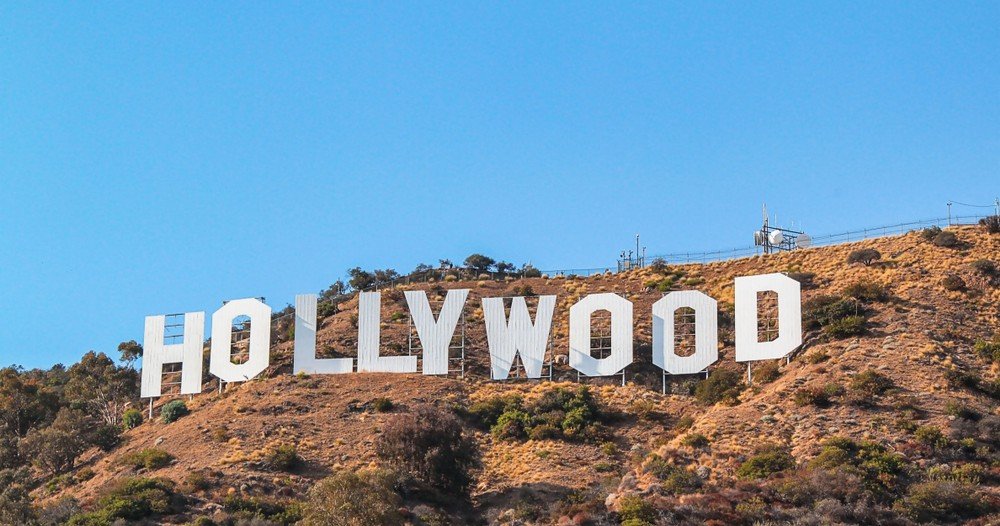 HOLLYWOOD sign on blue sky background. World famous landmark. USA. Los Angeles, California. 09-11-2012. - Image (Mulevich / Shutterstock.com)
California Gov. Gavin Newsom announced the state will announce guidelines next Monday, which would allow film and TV productions to start up in some counties in the state as early as next week.
Newsom broke the news on Wednesday with industry leaders including Netflix's chief content officer Ted Sarandos and critically acclaimed director Ava DuVernay.
Sarandos pointed out productions were underway in South Korea, Sweden and Iceland and those protocols can be transferred to America once production resumes.
"The choices that we have to make today are not staying home or not, it really is how do we get back to work safely," Sarandos said. "It can definitely be figured out. We have the smartest people in the world working on it."
Production will not be allowed to resume until the state reaches "Stage 3" of their reopening plan. That said, California is allowing some counties with low viral infections to start up sooner than later.
"It remains a challenging part of the state for us still," he said. "We are concerned they will be a few weeks behind everybody else."
Ann O'Leary, Gov. Gavin Newsom's chief of staff, said the biggest problem in Los Angeles is the city has growing viral infections. "I don't want to sugarcoat that," she said. "We have increasing cases in the L.A. area, and so because of that it is going to have some delays in the Los Angeles region… I don't want to say that it is going to be a switch on as quickly as it might be in other areas."
According to Variety, the new protocols will come at an additional cost, and productions may decide to move their projects outside of California to reduce costs. "The last thing we want to do is price ourselves out of business," Danny Stephens, representing IATSE Local 800 said.
Newsome said he is open to additional filming incentives but he did not give a timeline or actual plans.
"I appreciate the need for this state to be more competitive in this space," Newsom said. "We cannot rest on our laurels."
Ava DuVernay said it was important to keep the victims of the virus in mind. "There are too many lives lost, and too much we have to learn so those deaths aren't in vain," DuVernay said.
Actor Jon Huertas from NBC's 'This Is Us' says the cast and crew of the NBC series are focused on safety.
"When we talk about the protocols and the guidelines that we may be following when we go back into production, it's really kind of daunting to all of us," Huertas said.
Huertas said that he spoke with 'This is Us' creator Dan Fogelman about how the show may be delayed. "We may not go into production until January, depending on whether or not there's a second wave," Huertas said. "So as much as we'd like to get back online, we are very concerned about our crew as a family — the safety of our crew, the safety of the actors is paramount."
In relevant news, Georgia's film industry is expected to resume production as early as this summer 2020. Production companies are reportedly starting to ask Georgia studio owners about available space, expecting to ramp up the start of filming, which were shut down due to the pandemic.
"Everyone is getting calls right now," Tyler Edgarton, a partner with Raulet Property Partners, told Bis Now. "Studios are seeing what availability is from July to the end of the year."
While producers may be interested in availability, the biggest challenge is how to produce a great television show with Coronavirus COVID-19 safety guidelines and protocols.
Due to the increase in demand for streaming content, there is increased pressure on studios to get back to work and produce more content.
"We've never seen demand for content this high. If there were 100 Ozarks, then America would maybe enjoy the quarantine more," Blackhall Studios CEO Ryan Millsap said. "But everyone I know right now is searching for the good stuff to watch."
Many of the unions representing those working in the film industry are working to come up with standards they will agree to once production restarts.
Ric Reitz, former SAG-AFTRA president, said, "Everybody is urgently trying to find that middle ground. They just haven't found it yet, or they may be close, and I'm not privy to it."
More Project Casting Entertainment news: