How to Get Cast in Showtime's 'Fellow Travelers'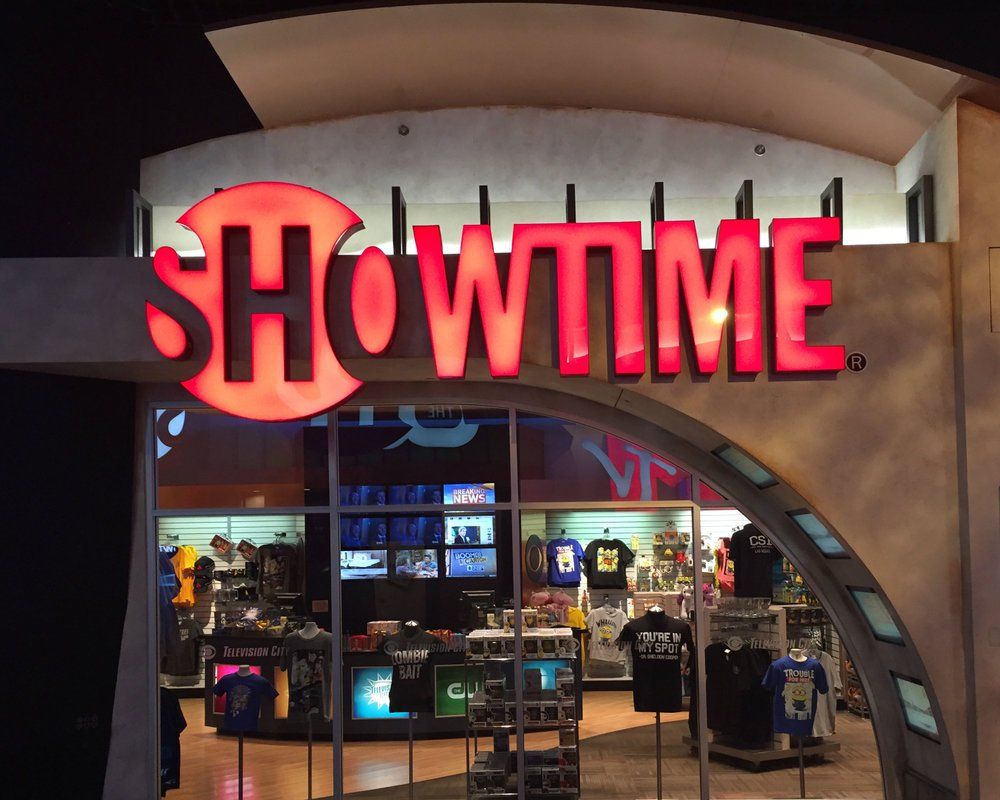 LAS VEGAS, NEVADA, DECEMBER 23, 2017: Showtime entertainment store in the MGM Grand in Las Vegas. (James R. Martin / Shutterstock.com)
Showtime's 'Fellow Travelers' extras casting call in Richmond, Virginia.
Showtime's 'Fellow Travelers' casting directors are now casting actors, models, and influencers to work on scenes filming in Richmond, Virginia.
Producers are seeking and hiring the following types:
About Showtime's 'Fellow Travelers':
Join Project Casting to access jobs you can apply to right now
The cast has grown with the addition of Jelani Alladin, Noah J. Ricketts, and Linus Roache as regulars. Matt Bomer (who's also a co-executive producer), Allison Williams, and Jonathan Bailey were previously cast.
Based on a novel by Thomas Mallon, Fellow Travelers concerns the stormy relationship between Hawkins Fuller (Bomer), a political operative, and Tim Laughlin (Bailey), an idealistic college graduate, over several decades, beginning with the McCarthy era in Washington and ending with the 2016 election.
Jelani Alladin (The Walking Dead: World Beyond) stars as Marcus Hooks, a journalist who covers the Senate while struggling with the constant racism of that time. Ricketts (Frozen on Broadway) portrays Frankie Hines, a drag performer at an underground gay nightclub often visited by Hawkins and Marcus. Roache (Law & Order, Homeland) is Sen. Wesley Smith—the father of Williams' character Lucy Smith and a father figure to Hawkins.
Fellow Travelers, set to begin filming in late July in Toronto, features Showtime and Fremantle. Ron Nyswaner (Philadelphia, Homeland) adapted Mallon's book and served as executive producer alongside Bomer and Robbie Rogers (All American). Daniel Minahan (Halston, American Crime Story) will exec produce and helm the first two installments.
Alladin is represented by Industry Entertainment, Buchwald, and Goodman Genow; Ricketts by Lasher Group and Artists and Representatives; and Roache by Authentic Talent & Literary Management and Tavistock Wood.
How to apply?
To audition for a background acting role in Showtime's 'Fellow Travelers', check out the casting call breakdown below:
Showtime's 'Fellow Travelers' Extras Casting Call
Open Casting Call: SHOWTIME's FELLOW TRAVELERS - Seeking Extras (RICHMOND, VA)
Kendall Cooper Casting is looking for extras to work on the upcoming SHOWTIME limited television series "Fellow Travelers". This will be a period piece set in the 1950's and production will be filming in Richmond, VA on October 9th and 10th.

The casting team is looking for people who can easily portray a classic 1950's look. Casting men and women of all ethnicities to play business men, secretaries, reporters and also seeking musicians who can play brass instruments. 1950's hair styles are a HUGE plus. All men will need to be clean shaven. We will be giving period appropriate 1950's hair cuts. Please note we will be limited by the period costumes available, so please be sure to include ALL of your current sizes in your submission.
All roles will require a costume fitting in advance of filming. Fittings will be starting September 30th and continue into the first week of October. Production is also seeking cars from the 1940's and 1950's era. Please submit your period vehicle with your submission if you have one and please note if you have experience driving these period vehicles.

A member of the Kendall Cooper Casting team will contact you via the email address you provide in your submission if you are selected for a role. If you are interested please submit ASAP, the casting team will be showing photos to the director for selections very soon!
More Project Casting Entertainment News:
AMC's New TV Series 'Parish' Starring Giancarlo Esposito is Now Hiring Crew
AMC's New TV Series 'Parish' starring Giancarlo Esposito Giancarlo Esposito, best known for his roles in Breaking Bad and The Mandalorian, has a new leading rol…
James Cameron Was Concerned 'Avatar 2' "Would Lose Relevance"
After a decade, James Cameron was concerned That "Avatar 2" would lose relevance. Since the original 2009 blockbuster, it has been 13 years. James Cameron, the ...
Marvel Announces New War Machine Suits Coming Soon
Marvel Has Revealed That Several New War Machine Suits Will Soon Appear. Marvel has confirmed that there will be many new War Machine suits soon. Don Cheadle, w...