Robert De Niro to Team Up with Martin Scorsese, Al Pacino, Joe Pesci for 'I Heard You Paint Houses'
Robert De Niro is teaming up with the director that launched his acting career, Martin Scorsese for the upcoming feature film I Heard You Paint Houses.
De Niro revealed the news to
Digital Spy
while promoting his new movie
The Intern
starring Anne Hathaway. "We are doing it... We should be doing it sometime next year," De Niro said. "We're slowly, slowly getting it in place." This is amazing news for anyone who is a fan of their previous work together, whether it's
Goodfellas
,
Taxi Driver
,
Cape Fear
,
Raging Bull
, or
Casino.
Even Al Pacino and Joe Pesci are in talks to join the cast of
I Heard You Paint Houses,
making this gangster movie of epic proportions.
I Heard You Paint Houses
is also known as
The Irishman
and is based on a book by Charles Brandt called
I Heard You Paint Houses: The Story Of The Biggest Mob Hit In History
. As the book's synopsis points out, it is the real-life story of mobster hitman Frank 'The Irishamn' Sheeran, the character who De Niro is set to play: "To paint a house is to kill a man. The paint is the blood that splatters on the wall and floors. In the course of nearly five years of recorded interviews Frank Sheeran confessed to Charles Brandt that he handled more than twenty-five hits for the mob, and for his friend [Teamsters International President Jimmy] Hoffa." Recently, De Niro has only had few words to say about the upcoming feature film. He revealed on a recent visit to
The Tonight Show with Jimmy Fallon
the following: "We have been trying to do [the film] for the last few years, and I think we will do it. "It's about a guy who... confessed that he killed [Jimmy] Hoffa and [infamous New York gangster] Joe Gallo. "I'm gonna play that character. That's something I'm looking forward to very much..." As far as filming start dates, De Niro points out that it is a slow and steady process as there are no confirmed dates for
I Heard You Paint Houses.
Related Robert De Niro news: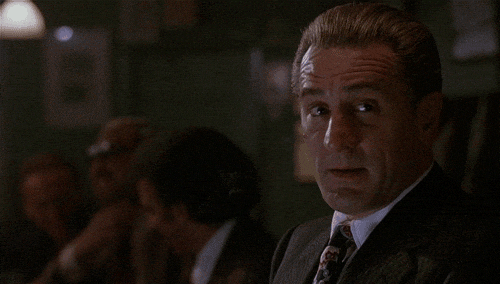 What do you think of the upcoming I Heard You Paint Houses? Share with us your thoughts in the comments below!