How to Get Cast on Netflix's 'Outer Banks'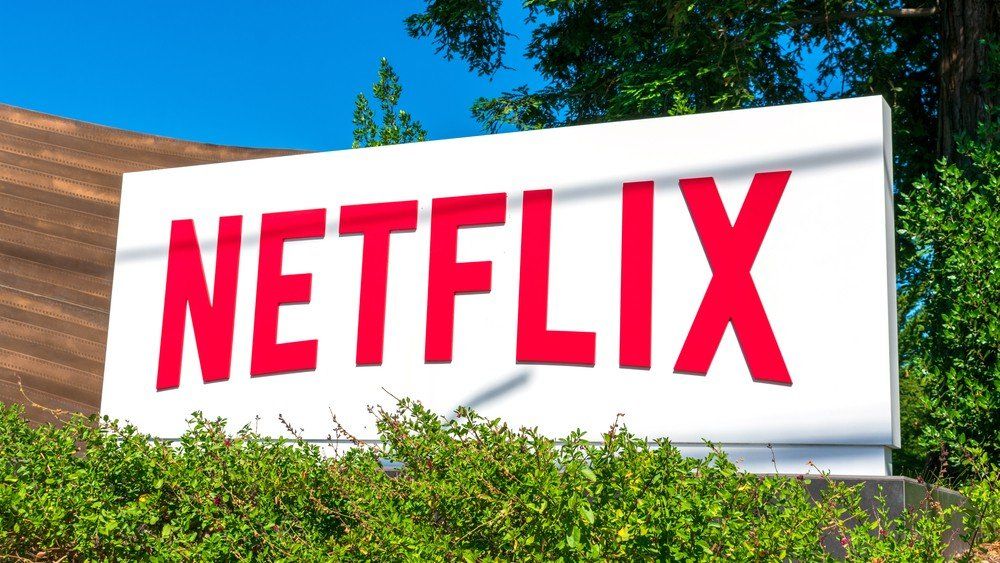 Netflix sign at company headquarters in Silicon Valley. Netflix, Inc. is an American media-services provider and production company - Los Gatos, California, USA - 2020 Editorial credit: Michael Vi / Shutterstock.com
Netflix's 'Outer Banks' (TV Series) Cast, Casting Calls, Auditions, and News You Should Know
Join Project Casting to access jobs you can apply for right now!
Jonas Pate, Josh Pate, and Shannon Burke created Outer Banks, which is an action-adventure teen drama series created. The series aired on April 15, 2020, and in July 2020, the series was renewed for a second season.
About Outer Banks:
The Netflix series centers around a group of teens in the Outer Banks of North Carolina called "Pogues," who live at "The Cut," who are focused on what happened to the missing father of the group's missing ring leader, John B. While searching for John B, they find a legendary treasure tied to John B's dad.
While getting chased by the law and a wealthier group called the "Kooks" from Figure Eight, the Pogues overcome challenges including drugs, fighting, money, and how to keep the rich from stopping John B's father's goal he had been working on for two decades.
Outer Banks Cast:
Chase Stokes as John B - John B is the leader of the Pogues

Madelyn Cline as Sarah Cameron - Sarah Cameron is John B's love interest and is the princess of the Kooks

Madison Bailey as Kiara "Kie"- Kie is the daughter of a successful restaurant owner who hangs out with the Pogues but is technically a Kook since she comes from a wealthy family.

Jonathan Daviss as Pope - Pope is the smart one in the group of Pogues.

Rudy Pankow as JJ - JJ is John B's loyal best friend.

Austin North as Topper - Topper is Sarah's ex-boyfriend and Kook

Charles Esten as Ward Cameron - Cameron

is a wealthy business owner
Drew Starkey as Rafe Cameron - Rafe is Sarah's older brother.
Do people like the show?
On Rotten Tomatoes, the Netflix series has an approval rating of 71% based on 21 reviews, with an average rating of 6.72/10. The website reports, "Outer Banks' over-the-top melodrama is balanced out by a strong sense of adventure that's bound to hook those looking to capture that summer feeling."
Outer Banks Casting Director - How to audition for a speaking role?
Carrie Audino, Craig Fincannon, Lisa Mae Fincannon, and Luara Schiff are the casting directors behind Outer Banks.
Carrie Audino and Laura Schiff are known for their work on Mad Men, Parenthood, and Bosch. Meanwhile, the Fincannons are known for their work on RED, Looper, and Green Lantern.
The TV show is big; casting directors are mostly contacting actors to work on the film through talent agencies. If you are interested in a speaking role in the upcoming movie, contact your talent agent for an audition. If you do not have an agent, check out our guide to landing an acting agent here.
Outer Banks Extras Casting Call
Casting directors are now casting actors, models, and talent to work on a new Netflix series filming in Charleston, South Carolina. The new series called "OBX" is is a "coming of age story about four best friends in high school during the summer following a devastating hurricane." Filming starts on May 1st in Charleston and will last until Labor Day.
Casting directors are looking for teen and young adult actors to work as background actors in the show. That said, all ages are encouraged to apply. Extras will be paid $80 for 8 hours of work, with time and a half for every extra hour.
All submissions should be sent to [email protected] with "General Submission" as the subject line.
Make sure to include the following in your submission:
Two recent pictures: Head-shot and body-shot may be taken with a phone

Name

Phone number

Age

Location: City and state

Height

Weight

Shirt size

Jacket size (if applicable)

Pant size: (width and length, if applicable)

Dress size (if applicable)

Shoe size

Color, make, model, year of vehicle: May also include a photo.

List of any tattoos or piercings
Outer Banks News:
The third season of Outer Banks is currently in production. Check out everything you need to know about the potential release date, cast, plot, etc.
Outer Banks spoilers follow – including season two's ending.
We've been left with many questions that only a new batch of episodes can answer, thanks to the big reveal surrounding John B's father and the somewhat bittersweet conclusion for The Pogues.
The third season of Outerbanks is on its way, and the cast and crew are already hard at work. The show's second season ended with a cliffhanger last year, leaving fans eager to learn what happens next. There's plenty we don't know about Outer Banks yet, but we've got all you need to know right here.
When will season 3 of Outer Banks be available on Netflix?
In December 2021, Season 3 of Outer Banks was confirmed... now it's just a matter of time until we get to see it on our screens.
"From Poguelandia, season three, baby!" the program cast exclaimed in a video shared on Twitter.
According to showrunner Jonas Pate, Outer Banks might continue for four or five seasons, but whether the planned narrative is fulfilled is ultimately down to Netflix giving it the go-ahead.
The wait between seasons one and two was just over a year, with the first premiering in April 2020 and the second coming out at the end of July 2021.
Season three has yet to begin production, so we anticipate it will be released in the summer of 2022.
Outer Banks season 3 cast: Who will return?
We can expect to see all the central cast members reprising their roles in season four. Expect to be the word.
Madelyn Cline's departure has been rumored after her offscreen (and now formally offscreen) partner Chase Stokes' divorce. In June 2020, the two actors, who play Sarah and John respectively, became official with their relationship and dated for a year. Fans were concerned if Cline would return for a third season following their split, but she went public in a now-deleted Instagram story, squashing the speculation.
The 24-year-old captioned her selfie with the following:
"Hi, so I'm getting asked if s3 is my final season of the box. I will come back for as many seasons as they will have me. I love my job, and there's not a day that goes by that I'm not grateful for it and for everyone who has watched it. Not everything on the internet is true."
Whew, because there is still a lot more for her character Sarah.
In an interview with ELLE, the actress said:
"I want her to be happy. I want to see her come into her own. For me, for Sarah's arc, that would be the most ideal thing to happen."
She continued: "I want to see her and John B have to kind of hash out what just happened. I want to see her relationships with her chosen family develop. Maybe we could get some backstory on her and Kie's friendship. Maybe see her try to go to Pogue high school. Maybe see her try to get a job.
"Season 2 was incredibly fast-paced and wild and very fun. And I think if we're lucky enough to get a season 3 [which we now know they will!> I want to dive into some character stuff and get to know [Sarah] better."
Joining her for the third season are likely to be the following:
This includes:
Chase Stokes (John B)

Madison Bailey (Kiara)

Jonathan Daviss (Pope)

Rudy Pankow (JJ)
It's very probable that Drew Starkey (Rafe), Charles Esten (Ward), Austin North (Topper), and new Pogues member Cleo would return.
Season 3 of Outer Banks will pick up where Season 2 left off, so we'll have to wait and find out.
The second season of Outer Banks ended with a shocking twist.
In the third season, Sarah and John B continued searching for the loot, bringing them back together with the rest of the Pogues in Charlotte. Ward, Rafe, and newbie Carla (the danger of death is never far off!) could avoid being caught by the gang thanks to some quick thinking on their part.
The Pogues' gold crucifix had been stolen from them by – yep, you guessed it – Sarah's family, the Camerons. The group narrowly escaped death (yet again) when they leaped ship (literally) only to find themselves on an abandoned island.
Season three concluded with Carla on her way to meet John B's father, who many people thought was dead – but clearly, he isn't! He agreed to assist in the search for the Shroud of Turin (the legendary healing cloth said to have been hidden inside a gold cross) if she would help John B and his friends.
If there's a third season of This Is Us, it'll be interesting to see how the family dynamics continue to develop in light of Jack's death. Fans will want to know if John B will ever get that reunion with his clearly-breathing father.
"John B's connection with his father is a major subject," actor John Pate told Entertainment Weekly. "Having his father back around, and they'll eventually encounter again, John B will have to reconcile his idealized view of his dead father with the real thing."
"It'll be crucial, and maybe the spine of season three," series writer Shannon Burke predicted.
It appears that audiences will get their wish, at the very least, if showrunner Josh Pate has anything to say about it. In an interview with EW, he declared that "the John B-his father relationship is a major element" of season three's plot.
"Having his dad back around and eventually they're going to meet back up and John B has to reconcile his idealized version of his dead dad with the reality of his alive dad," Pate added. "It gives us a lot of thematic father-son stuff to work with."
Writer Shannon Burke added: "It's going to be instrumental and maybe the spine [of season three]. It's a huge revelation that's going to power a huge part of the third season."
The cast and crew of The Giver said that the revelation would affect all aspects of character development, including his future. Chase Stokes, who plays John B, has offered some insight into what this news may imply for his character going forward.
Telling TV Line that he's "hoping to continue to tell the story for a couple more seasons", he mused: "It wasn't like he [Big John] was swept away by a natural disaster or whatever the case may be. It was his choice to go out and leave his son, and what does that look like? What does it look like when a kid comes face-to-face with a parent who's left and chose to put him in these circumstances and has no idea what has happened in the meantime?"
Despite all this encouraging talk, the Outer Banks showrunners don't appear to have a "master plan" for the third season, according to TV Line - even if they do have an idea of the themes they'd want to explore further.
This sounds like business as usual in terms of the show's approach. In reality, Big John's return was not a sure thing when they were mapping out season two.
"We knew we had that card," Jonas Pate told TV Line. "We didn't know that we would play it for sure, but around the sixth or seventh episode, when we were writing this year, we started to realize maybe we could do that."
In an interview with Entertainment Weekly, Pate said: "It was always an idea lingering around and thematically, it sets up some stuff we want to explore in the third season."
"The first season we shot different endings because we weren't 100 percent sure, and we had some alts on this season too that we ended up not using," Pate added. "Sometimes you just don't know until you put it together and that's part of our process, trial, and error."
The second installment left the Pogues – this time with new singer Cleo – stranded on an abandoned island with little to eat. Fans will be concerned about how effectively — or whether they can — they'll manage to escape.
The cops, on the other hand, aren't willing to give up their efforts to discover the items.
During the same EW chat, Pate also revealed that "the treasure hunt is going to expand, and the mythology around the treasure hunt is going to evolve and get deeper".
"We're just in the early stages of planning," he said, noting that cast and crew members are "very fired up" about how everything will "expand" in season three.
Showrunners have said that fans who ship JJ and Kiara will be "particularly delighted" next season, with Pate adding that they were "quickly receptive" to it.
"It seems like an interesting idea to explore but we kind of left it for season three," he said.
As for John B and Sarah?
In an interview with Entertainment Tonight (via Newsweek), Madelyn Cline, the actress who plays Alice Thayer on AMC's Fear The Walking Dead, said that "it'd be really exciting in season three" to witness them "begin to truly get to know each other in a genuine sense."
"They're married," she added, "but they kind of don't know a whole lot about each other."
Chase Stokes has also hinted that John B may have been a bit hasty in his decision to get hitched, which we suppose may have ramifications for a third season.
"I think John B clings to a lot of the people around him. He's a little more co-dependent than he likes to give himself credit for," Stokes told TV Line. "And now Sarah's a lifeline in his life. And just like any great partner, you want to keep that person around, and society tells us, 'Hey, there's a little shiny thing that you put on somebody's finger. You go to a courthouse, and that's how you solidify it.'
"When you're young and in love, and you're so caught up in the moment, it makes perfect sense. And for him, he hasn't had consistency… His dad's been gone for a while, and so for him to have something that feels stable in his life. He definitely jumps the shark a little bit, but you know, for a kid who's been through that much trauma, it comes from the right place. Maybe it's the wrong time, right idea."
Though it was not a big-budget film, The Royals is expected to be a hit. With the series currently in its fifth season on E!, fans of the novel will rejoice that there are six more episodes ahead. Newcomer Cleo (Carlacia Grant), who plays the protagonist, has stated that she wants another relationship and further development for her character.
"I'm interested in seeing this whole Cleo and Pope thing happen if it does happen," she told the publication.
"And I would love to see more of Cleo's backstory. I, personally, really want to see more of her, more of where she came from. And I want her to be more bad-ass, definitely more bad-ass."
We'd be on board with that.
Outer Banks season 3 trailer: Where can I watch it?
If you're a fan of the show, you're probably eagerly awaiting the third season's release. Luckily, we've got you covered – the trailer has already been released!
Outer Banks is available on Netflix.
Outer Banks Season 2 rumored to have wrapped filming.
According to reports, Production Weekly shared production on Outer Banks season 2 has finished filming. Filming was scheduled to end in December 2020. In fact, Outer Banks star Chase Stokes shared a message with fans, which every figured was a message hinting the end of Season 2. The Outer Banks Twitter account responded with a slate emoji.
January 29, 2021
If the rumors about production on Outer Banks season 2 ending are true, it is very good news for fans of the series. How soon before new episodes appear on Netflix is up for debate. Usually, we have to wait between four to eight months for new seasons of Netflix shows after they wrap production. It could be even longer due to the COVID-19 pandemic situation. The first season of Outer Banks started filming in May 2019, and the season was added to Netflix in April 2020. Production on Outer Banks Season 2 started at the end of August 2021, so looking at July 2021 could be the most realistic release date.
Netflix's audience watched Outer Banks more than any show on the streaming platform.
Outer Banks is ranked as one of the most-watched shows on Netflix. According to reports, the top 10 Netflix original TV shows in 2020 based on the number of times they appeared on Netflix's daily top 10 lists from February to December include the following:
The Queen's Gambit
Tiger King
Ozark
Outer Banks
The Umbrella Academy
Unsolved Mysteries
Cobra Kai
Love Is Blind
The Haunting of Bly Manor
Ratched
Ultimately, Outer Banks is arguably one of the main shows that keep viewers coming to Netflix as people wait for new episodes of Stranger Things and The Witcher to return to Netflix's library.
Outer Banks actress Madelyn Cline reveals past struggles with an eating disorder and over-excising.
In a recent Women's Health interview, Outer Banks' Madelyn Cline revealed her experience with eating disorders.
"I think I was around 16 when I started working out a lot," she told the outlet. "I would wake up every morning at 5 a.m. and I would work out for 30 minutes. It was super rigorous cardio every day."
Her exercise routine led to cutting calories with the actress only eating six almonds for breakfast.
"It turned into not feeding myself protein and not feeding my body what it needed when I was working out so much," the 22-year-old continued. "I worked out multiple times during the day. All I knew was I wasn't achieving a particular body image, and so I was angry. I was harming myself and starving myself in the process of trying to achieve that."
Eventually, her mother notices and her mother's advice and support were helpful in her recovery.
"My mom was a wonderful help in that. She would stand there in the mirror with me and we would list out things that I liked about my body," she explained. "After that repetition those things became solidified in my mind. I like my curves, I like my hips, and after a while, I started to love my body. I became so much happier."
Netflix renews the hit young adult series "Outer Banks" for a second season.
(Update: July 24, 2020) The series, which is created by Jonas Pate, Josh Pate, and Shannon Burke. "Outer Banks" stars Chase Stokes, Madelyn Cline, Madison Bailey, Jonathan Daviss, Rudy Pankow, Austin North, Drew Starkey, Deion Smith, and Charles Esten.
The cast will return for another season, which premiered on April 15th on Netflix.
The TV series centers around A teen who gets his three best friends to hunt for a legendary treasure linked to his father's disappearance. In Season 1, the close-knit of friends discover a sunken boat, which leads them on a treasure hunt for $400 million in gold.
Filming for Season 1 of 'Outer Banks' took place in Charleston, South Carolina April 2019.
Casting calls, production jobs, and other opportunities for the movie have not been released. Get the latest entertainment jobs and networking opportunities here. Sign up with Project Casting today.