How to Get Cast in Netflix's 'Deliver Me'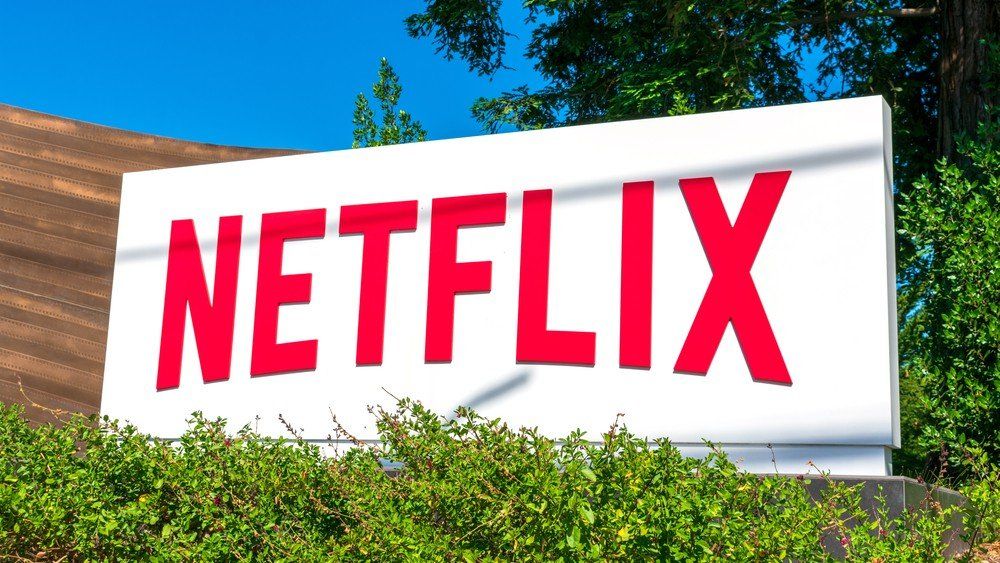 Netflix sign at company headquarters in Silicon Valley. Netflix, Inc. is an American media-services provider and production company - Los Gatos, California, USA - 2020 Editorial credit: Michael Vi / Shutterstock.com
Netflix's 'Deliver Me' is now casting and hiring actors to work on the upcoming production.
Netflix's 'Deliver Me' is now casting speaking roles for the new movie in London, England. Producers are now casting the following roles:
Somali Male Actors
Aged 32-45
Based in the UK/EU
Open to all levels of acting experience
This is for a new Swedish Netflix TV series based on the book "Deliver Me" by acclaimed author Malin Persson Giolito.
The role is scheduled to shoot: 7 days between 6th Feb-19th May 2023
About Netflix's 'Deliver Me':
Netflix has acquired the rights to Malin Persson Giolito's highly-anticipated novel, "Deliver Me".
Netflix recently declared Deliver Me (I dina händer), a rendition of Malin Persson Giolito's latest book Quicksand, which depicts the power and bond of childhood companionship but also showcases in excruciating detail what transpires when those who are most vulnerable go unprotected by society.
Join Project Casting to access jobs you can apply to right now.
The book follows the story of two young boys, Dogge and Billy, as they are lured into becoming runners for ruthless gang boss Mehdi. They were enticed by his promise of fast cash, easy drug access, and the dream of achieving their own identity - something that would have been impossible without Mehdi's involvement. By twelve years old, these ambitious boys had already joined his team, an opportunity that was hard to pass up due to its endless potential.
As the boys' job takes an unexpected turn for the worse, they find themselves indebted to Mehdi in a way that is impossible to repay. Billy begins yearning to escape from the gang's clutches and turns towards Farid, a police officer who has been part of their lives since childhood. He assures him of assistance on his quest back to normalcy.
Billy's family is quickly ensnared in Mehdi's relentless grasp, and there appears to be no easy escape. How can they pay Billy's debt, and how will Dogge manage when his best friend abruptly leaves him? As the pressure from Mehdi mounts, tensions climax until Dogge finally takes action with a single pull of the trigger.
Malin Persson Giolito stated: "Netflix takes stories about young people seriously and is not afraid of portraying difficult issues. That is why Netflix was my number one choice for adapting Deliver Me to screen, and I am so proud that this will also be my debut as a screenwriter."
The upcoming Netflix Original movie, Deliver Me, directed by the renowned Anna Zackrisson (The Restaurant), is anticipated to be released in 2024.
More Project Casting Entertainment News:
Gabrielle Union Hints at the Possibility of a New "Bring It On" Movie
Gabrielle Union has hinted at the possibility of a new "Bring It On"  movie.  On Thursday at the premiere of Season 3 for "Truth Be Told,"...
Oscar Nominations 2023: Complete List of Nominees
On Tuesday, when Riz Ahmed and Allison Williams announced the nominations for the 95th Oscars, motion picture fans were delighted as this year's competition is ...
Netflix CEO, Reed Hastings, Steps Down
After leading the streaming giant Netflix since its inception, founder Reed Hastings is handing over his CEO position. On Thursday, Netflix reported its earning...
How to apply?
To audition for a role in Netflix's 'Deliver Me', check out the casting call breakdown below.