What is an influencer? Everything you need to know about the rise of influencers, influencer marketing, and how to become an influencer
What is an influencer? Everything you need to know about the rise of influencers, influencer marketing, and how to become an influencer
There is a growing demand for influencers in advertising, commercials, movies and television shows. As a result, many people are wondering, "how can I become an influencer." However, it begs the question; what is an influencer?
What is an influencer?
An influencer is someone who has the power to convince people based on their authority, knowledge, or connection with their followers/audience.
An influencer is an individual who has a following in a particular industry such as TV shows and movies, fitness, fashion, beauty, and sports, which the influencer actively engages. The size of the following will also depend on the size of the industry.
Companies do not use influencers as walking billboards or marketing tools. However, businesses hire influencers for their social media follows to help companies reach their marketing goals.
What are social media influencers?
Social media influencer reviewing sports shoe. Smiling young woman vlogging about women's sports shoe and filming herself at home on a video camera. Social media has multiplied from MySpace.com and Facebook. According to recent studies, over 3 billion people use social media, which is nearly 2 out of 5 people in the world using some social media account. As a result, billions of people follow influencers in social for entertainment and help make decisions. Social Media influencers are people who have gained a following in a particular niche and have built a reputation and relationship with their followers on a specific topic. Influencers make regular posts on social media about a specific niche on their social media channels. These posts can be photos, videos, podcasts, or tweets. Their relationship with their followers is predicated on the connection their followers have to their social media posts. Many Fortune 500 companies love social media influencers because they can create viral trends and encourage their followers to buy their products and services.
What are the different types of influencers?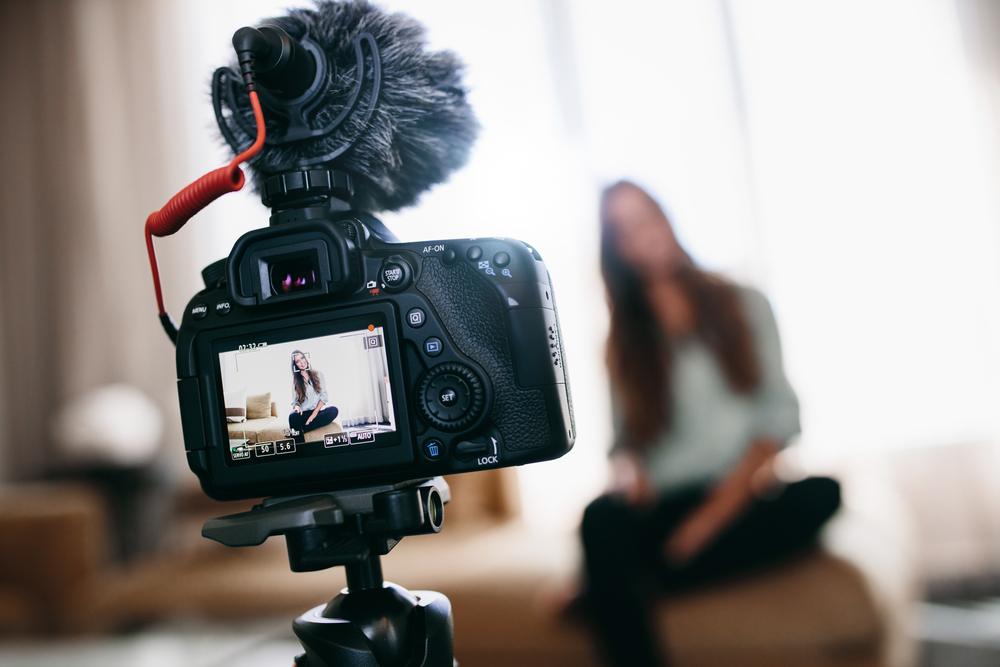 There are several different types of influencers. However, they fit into specific categories.
1. Micro-influencers
2. Industry experts
3. Content Creators
4. Celebrities
The majority of influencers rely on social media. Specific careers lead to an individual becoming an influencer. For example, actors, models, and journalists are often considered as influencers and hold an essential connection to brands. Bloggers and influencers on social media tend to have the closest relationship with their followers and brands are now actively seeking influencers.
What is a Micro Influencer?
What is an influencer? Everything you need to know about the rise of influencers, influencer marketing, and how to become an influencer
Microinfluencers are everyday people who post and share on social media.
Your friends, college roommate, professor, mother, father, and relatives can all be considered a micro influencer.
Microinfluencers opinions and reviews on specific products and services can have a significant impact on what you think.
Microinfleuncers are different than other influencers as they do not have a large social media following in comparison to celebrities, actors, models, musicians, and other famous people.
Microinfluencers are becoming more common and if someone who continues to comment, review or share their thoughts publicly can over time gain a following and become a social media influencer.
Microinfluencing is becoming more important and growing in popularity with Millennials who spend more time on the internet than watching TV, sport, or movies.
Industry Experts
An industry expert influencer is a respected individual for their career position, experience or qualifications. Often, this respect leads over to a large social media following on Instagram, YouTube or Twitter. For example, the CEO of a major company is probably an expert in business and working as an entrepreneur. As a result, aspiring entrepreneurs and business leaders will follow this individual to gain insight into their own life. Industry expert influencers include the following:
Writers
Professionals
Academics/Researchers
Experienced Industry Experts
Traditionally, industry expert influencers' opinions, comments, and speeches gain the attention of national newspaper outlets, who in turn talk positively about their company, work, or observations in an article. Content creators often work with industry experts, and it is not uncommon for industry expert influencers to have their comments, research and opinions quotes in major news outlets.
Content Creator Influencers
A content creator is someone who creates content and shares that content on social media. Blogging, video blogging or vlogs, short films, photos, and videos are all types of content creator influencer. If a content creator influencer mentions a business product or service on social media, it can lead to the influencer's followers wanting to try that company's product.
Many influencers have built up large social media followings in specific niches. For example, some influencers create videos and photos about health, fitness, beauty, reviews, gaming, music, and parenting. The critical aspect all successful content creator influencers have is their connection to their followers and subscribers.
RIGA, LATVIA - FEBRUARY 17, 2016: YouTube allows billions of people to discover, watch and share originally-created videos. (Kaspars Grinvalds / Shutterstock.com) One popular social media platform is YouTube, and recent studies have shown content creator influencers have more of an impact than you may realize. According to a 2016
survey into YouTube's influencers
, YouTube stars were considered more influential than traditional celebrities.
70% of teen YouTube subscribers say they relate to YouTube creators more than celebrities
40% of millennial subscribers say their favorite creator understands them better than their friends
YouTube Influencers get 300% more views, 200% more likes, and 1200% as many comments
Millennials believe YouTUbe stars are bigger trendsetters than celebrities
70% say that YouTube creators change and shape the culture
60% of YouTube subscribers would follow advice on what to buy from their favorite creator over their favorite TV or media personality
It may be hard to understand the influencer of social media influencers without being a fan of social media. However, getting to know an influencer can help you learn why influencers are the fastest growing industry for advertisers and millennials.
Celebrities
Selena Gomez at the 2016 American Music Awards held at the Microsoft Theater in Los Angeles, USA on November 20, 2016. (Tinseltown / Shutterstock.com) You can say celebrities are the first influencers. Businesses often sign deals with stars to sell their products and services. The problem with celebrity influencers is that there are only so many celebrity influencers and many companies to sign exclusive contracts with celebrity influencers. Examples of celebrity influencers include:
Athlete (NBA star athletes, NFL stars, MMA fighters)
Musicians (Rappers, Pop singers, DJs)
Actors (Hollywood A-Listers, Bollywood actors)
Models
Politicians
Celebrities may have many fans and substantial social media followings. For example, singer and actress Selena Gomez is one of the most followed influencers on Instagram.