Sarah Paulson Reveals What She Was Forced to Do Land Bigger Acting Roles
Sarah Paulson is probably one of the most talented actresses in Hollywood. Her acting chops in 
FX's The People v. O.J. Simpson: American Crime Story
and
American Horror Story: Hotel 
are probably some of the best in the business. But, in a recent interview with 
The Hollywood Reporter, 
Paulson revealed one of the biggest pills she had to swallow in order to land bigger roles as an actress.
Related: 'The People v. O. J. Simpson': Sarah Paulson Reveals Amazing Acting Tips
"I've never been asked to play the leading lady without having to be a blonde," Paulson, who starred in FX's The People v. O.J. Simpson: American Crime Story and American Horror Story: Hotel, revealed. "I don't mind it, I like the blonde — but to be told that in order to be considered a romantic lady opposite some hunky guy, I need to have long blond hair that looked very L.A.Real Housewives? It does do something to your brain. You go, 'Gosh, so the way I came into the world is not as appealing as it would be if I were altered in some way?'
I guess the biggest acting tip to learn from Sarah Paulson is that women that are blonde are more likely to star in feature films and movies. So, if you're an aspiring actress you may want to go to your hairdresser and ask for the beach blonde haircut...
Related: Actress Became Addicted to Smoking After Acting Job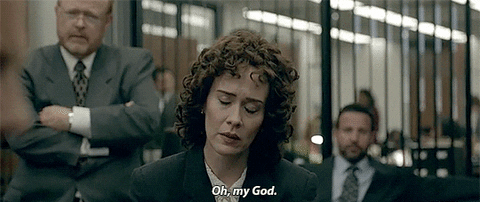 Or not. Via
THR
What do you think? Discuss this story with fellow Project Casting fans on Facebook. On Twitter, follow us at @projectcasting.