Nikon Free Online Photography Classes - How to Sign Up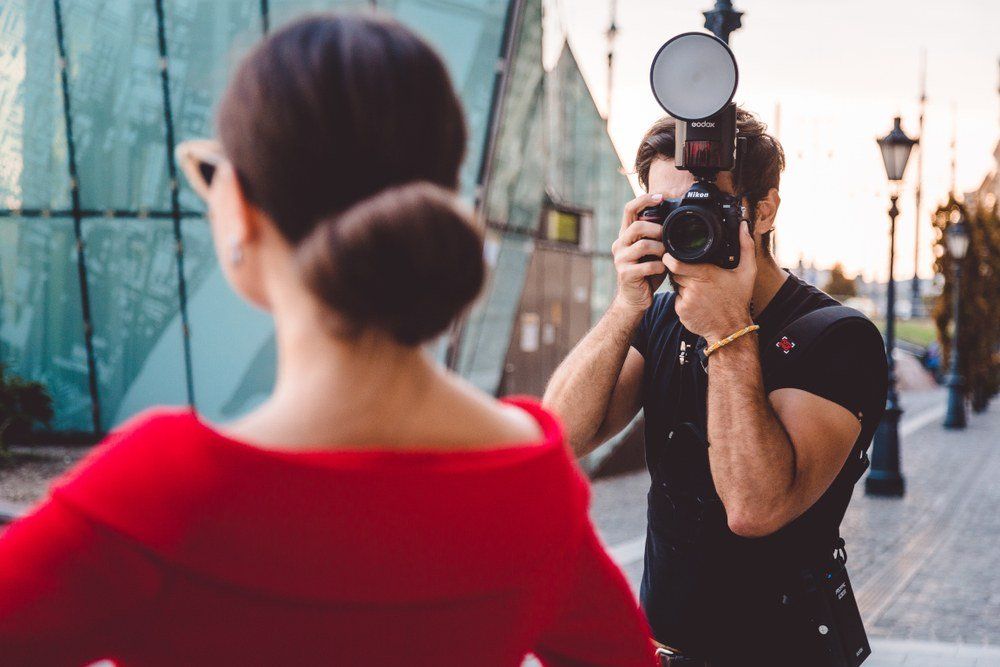 BUDAPEST, HUNGARY - AUGUST 10, 2018: photographer is taking photo with Nikon camera and Godox flash, outdoor shooting with a model in the red jacket, sunglasses, fashion outfit. Backstage, fashion - Image (Katerina Tretjakova / Shutterstock.com)
Nikon is offering free online photography classes.
As most people are social-distancing due to the Coronavirus COVID-19 lockdown policies, Nikon is offering 10 classes, worth $250, from its online school for free for the entire month of April. Each Nikon photography course ranges from 15 minutes to over an hour and is taught by professional photographers.
The courses include a variety of classes ranging in topics for beginners to advanced photographers, including tips on nature photos, landscape photography, macro photography, and 'The Art of Making Music Videos'
While many cases are very specific to a particular type of camera but, it still provides great educational content for aspiring photographers. "Nikon's mission has always been to empower creators," the company wrote. "In these uncertain times, we can do that by helping creators stay inspired, engaged and growing."
To learn more about the offer or begin taking classes, head over to Nikon Events' website.
To help keep you inspired, we want you to join us for #CreatorsHour to take a break and celebrate your own creativity. Starting today, we'll be hosting live talks, challenging you to try new techniques, sharing tips from pros and more!

— NikonUSA (@NikonUSA) April 1, 2020
Continue Reading:
College Students: Nikon Wants to Pay You $10,000
The Nikon Storytellers Scholarship is looking for 10 undergraduate or graduate students. Talents will receive $10,000 from Nikon to develop their skills. Last year, Nikon first launched the Storytelling Scholarship, where Nikon offered up money...