John Turtorro is the Best Actor You've Never Heard Of
John Turturro has been working in the film industry for a long time. If you quickly check his IMDB page you will quickly see that he probably appeared in at least one of your favorite movies from the past two decades. From George Clooney's 
O Brother, Where Art Thou, 
to Michael Bay's 
Transformers, 
John Turturro is one of those actors casting directors can depend on when they need a strong supporting actor. However, recently John Turturro had a major co-starring role in the mini-series 
The Night Of, 
which showed how incredible an actor Turturro really is. Turturro plays John Stone, an actor who suffers from a severe case of Eczema - a skin condition that causes, bumps, itching, and rashes across the entire body. As Turturro's character struggles to defend his client who is charged with first-degree murder, he is also juggling real life obstacles such as raising a son, trying not to grow old alone and dealing with a divorce. Speaking with the
New York Times
, Turturro talks about his acting process for the HBO TV series and why he's not like most actors. He explained for 
The Night Of, 
that he wanted people to relate to him and he worked on his accent and voice for the role of John Stone. "Matter of fact, the way I talked was more of a guy from the '70s. If you look at the old
The Taking of Pelham One Two Three
or look at how
Jerry Stiller
and
Walter Matthau
and all those guys talked, they have a New York sound that doesn't really exist anymore. I knew guys like that from my dad's generation. Salt of the earth. One of these guys who you'd underestimate."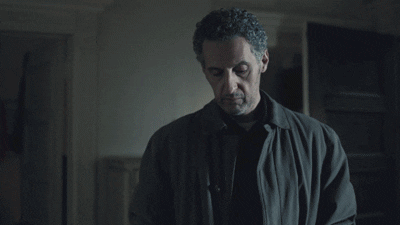 Despite being known by casting directors and working actors across Hollywood, Turtorro admits he nearly quit acting several years ago. He explains, "You have a moment in your life where you go, is there anything else I want to do? I was telling my doctor about it and said, 'I'd like to be a doctor.' He said: 'John, do you know how long you have to go to school to be a doctor? You do good stuff. What you do counts." Aside for a Golden Globe nomination and an Emmy Award for Outstanding Guest actor in a Comedy series, Turturro has not been recognized by many award shows. Turtorro points out that he made a choice to live his life in the public eye and chase publicity. "My agents would yell at me and say, 'You got to have a publicist. I'd say: 'There's a publicist for the movie. Why do I have to pay a publicist? I'd rather save my money so I can go do an Off Broadway play.'" Maybe the decision to stay off the grid is what makes John Turturro an amazing actor and a diamond in the rough streets of Hollywood.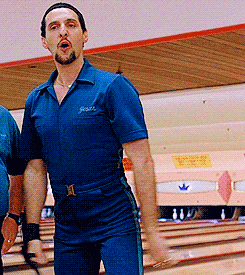 What do you think? Discuss this story with fellow
Project Casting
 fans on 
Facebook
. On Twitter, follow us at @projectcasting.