How to Get A Casting Director Interested in You
Why working actors create their own content to break into Hollywood.
Director Gary Ross, who directed the first "Hunger Games" film, was present for
Jennifer Lawrence's audition
, and was shocked to see Lawrence's acting performance. "I got choked up," Ross told Variety. "You only see that kind of talent once in a generation -- that kind of intensity and emotional power. If you don't find the right performer, you don't have the movie. So I felt like, 'Now I can make the movie.'"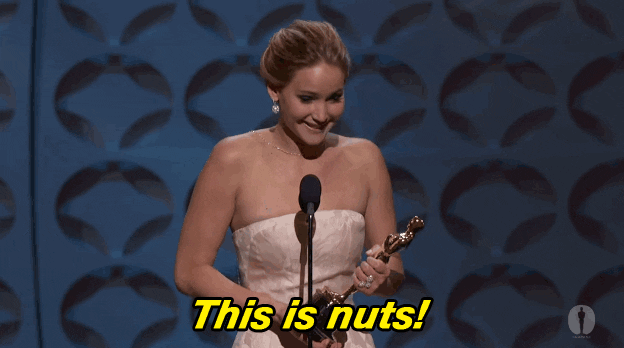 But, nowadays, it's a lot harder to break into the film industry with the invention of YouTube, Vine, Instagram, and Facebook - Producers are looking for more than a pretty face and acting chops, Hollywood is seeking marketability.
In order to become marketable, one piece of common advice is for actors to "create their own content." It is believed that by producing your own content, it allows for casting directors, producers and talent agents to see your acting abilities, comedic timing and marketing factors. For example, if you develop a web-series and the series has several thousand subscribers on YouTube, talent agencies and producers see this as a marketing factor, which has become extremely popular in Hollywood nowadays.
Related: 5 Headshot Tips Every Actor Needs To Know
But, how can you create your own content in order to succeed in Hollywood? Well one former Hollywood talent agent recently opened up on Reddit about headshots and what you should do if you want to land more roles.
Here's what he had to say:
If you are going into comedy, I want to see a great comedy sketch that is going to make me laugh. If you are going a different way, a web series that gets a lot of views is marketable to me. Where I used to work, if we got a comedian that came in and hit all his comedic beats, did a scene in different way and made us laugh, they were in. We have taken people just by youtube videos they submitted because they were just so good. If we laughed, chances are casting directors will too.
Related: How To Not Get Blacklisted in Hollywood
The same piece of acting advice works for dramatic actors.
On the other hand, dramatic actors can't always do sitcom work well so it took a little bit more to empress through a dramatic youtube video. I would suggest creating something that is a little bit of both. Every agency is different so that's the best advice I can give.
Related: Matthew McConaughey's 'Dazed and Confused' Audition Leaks Online
But, there's more than just putting yourself in front of the camera and raking in a million views per upload.. Actors should be able to write. For example, this talent agent suggests for actors to write an episode for a TV show.
I don't think that view count is a major factor although it can't hurt. An actor's ability to write is a huge bonus as with my old agency we also had a literary department. Along with pitching an actor for a show, we could also pitch their episode. Even if the actor didn't get the role, they got on the network radar.
Related: Beginner's Guide: How to Become a Famous Actor
What do you think? Do you have an acting tip you would like to share? Share with us your thoughts in the comments below!