How To Become a Fitness Model
Do you want to become a fitness model?
According to data recently released by Google, there is a growing interest in becoming a fitness model. You know, the type of Instagram models that make pull-ups and abs look easy. From the outside looking in, it seems like it could be a tough job, especially if you are not into fitness.
The biggest question is how do you get discovered. Some models suggest going to open calls or contact modeling agents directly, other models have focused on training and appearing at fitness competitions. Fitness model Alex Silver Fagan told Shape.com, "I trained and dieted very intensely for three months. Part of this process usually includes a photo shoot, to create images and memories of how your body looks—lean and shredded." Long story short, after Alex had her photos taken, the photographer she worked with insisted that she send her photos to an agent in NYC. "The rest is history," she says. "Along with studying to be a trainer and a group fitness instructor, I began doing photo shoots to build my portfolio and eventually began booking jobs."
But she didn't make it big as a fitness model at first. "I spent a year with a smaller agency before Wilhelmina finally offered to sign me. What people don't realize is that sometimes you have to start small and work hard, before being recognized by some of the bigger-name agencies," she explains.
Other models suggest trying social media. Suzanne Cover said, "I never thought I'd be a fitness model! I was 'discovered' on Instagram by a smaller fitness agency just a year ago," she says. "I was honeymooning in the Caribbean and my post-wedding loopiness, posted a photo of myself wearing a bikini bottom and a real-life starfish bra. As in, I came across some live starfish while snorkeling and just went for it. The photo was reposted by the bikini brand I was wearing and a handful of fitspo accounts. The next thing I knew, a modeling agency reached out to me."
But it took Suzanne a while to gain the confidence to become a fitness model. "It took nearly three weeks for me even to work up the courage to make an appointment, but I finally did and went in for an interview. It was 100 percent conversation: no measurements, bikini appearances, or photos, which was what I had been fearful of those foolish three weeks I didn't respond!" She added that after building a portfolio, she started landing modeling jobs. "I booked my first job right away, and after being pressured to sign a contract I didn't understand—something everyone should be careful about—I asked a friend of a friend for industry advice. She suggested I reach out to Wilhelmina Fitness before signing anything, which I did, and was offered a contract by them shortly after."
But what is the lifestyle like of a fitness model?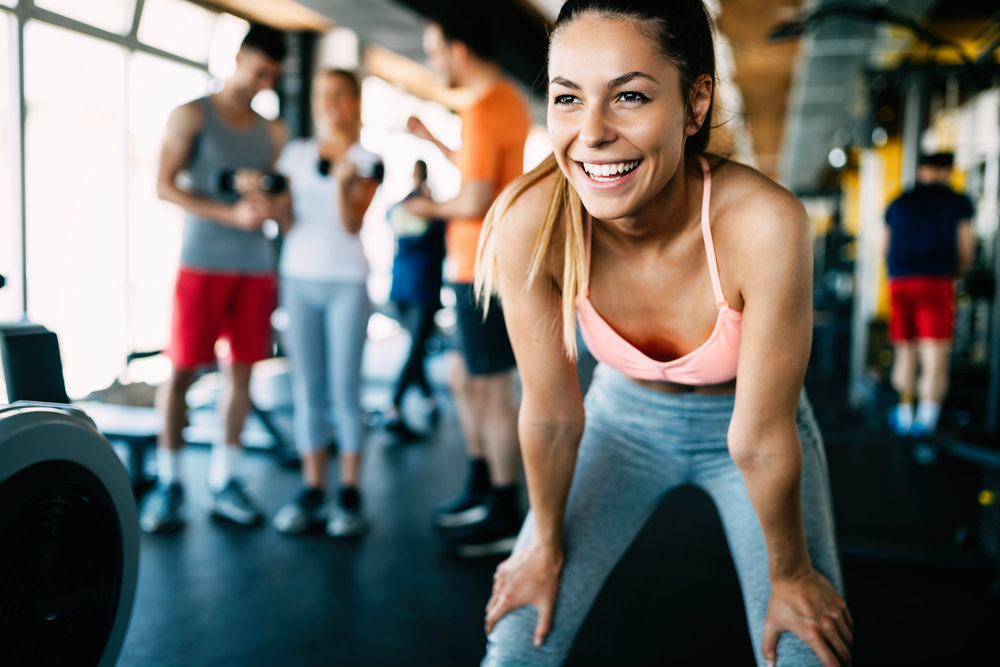 Jesse Golden, a certified yoga teacher in California, frequently does yoga modeling and has appeared in multiple covers and worked with major brands including Nike and Under Armor. In an interview with well and good, she explains what she eats, how she prepares for a photoshoot and her go to work out.
Golden says, "My ballet background helped give me a lean foundation, but the one constant in my life now is hiking. It helps to keep me trim, and get very clear in my thoughts." She added, "I do some form of exercise every day, but I believe diet plays a bigger role. I eat my big meals earlier in the day, finish dinner by 6:00 or 7:00 p.m. Then, in the morning I feel light and ready to shoot. It's not about not eating; it's about eating clean."
When it comes to her diet, Golden explains, "Lots of fresh veggies, fruit, proteins, and gluten-free bread. All organic, GMO-free, antibiotic-free, wild, and free range. I do splurge with my family and go to a movie and eat candy and popcorn. You can't be too strict, because then you have no quality of life."
So what are the biggest challenges for becoming a fitness model?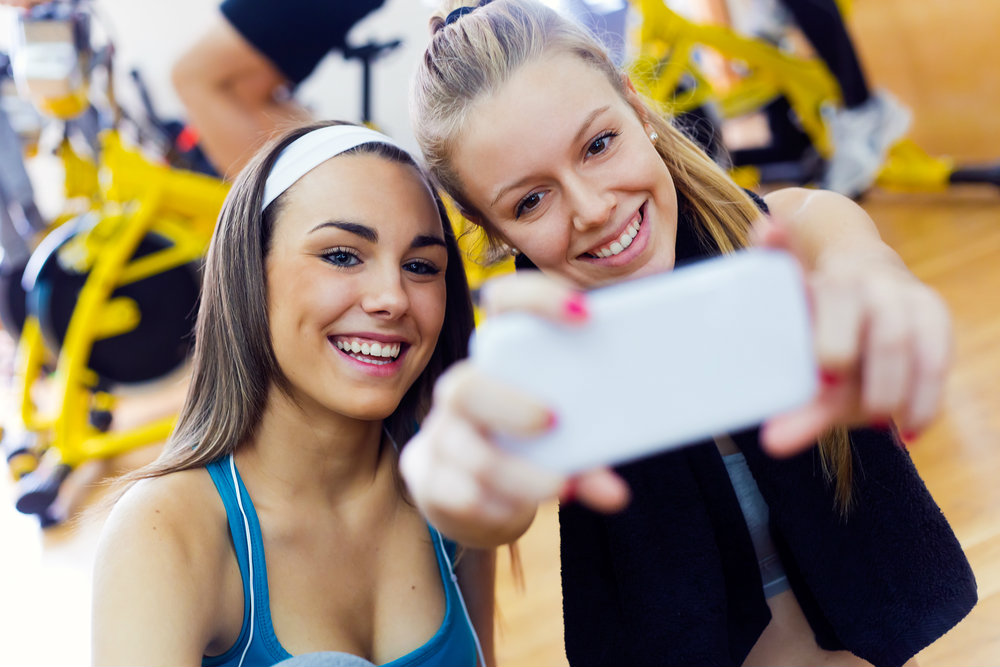 Fitness models explain they have to be camera-ready at all times. In an interview with Simply Shredded, fitness model Michelle Lewin explains motivation is key to staying fit and landing modeling jobs. "I would say the mirror. There's nothing more motivating than when you find a new vein! Am I crazy? Probably, but it's true! Progress is what motivates me to keep pushing harder and not give up. Also, it's extremely motivating to have so many female fans."
Another tough part of being a fitness model is that you are always on call and dealing with a slow period. "The last-minute nature of the industry can be very challenging," notes Suzanne. "I rarely know my schedule in advance, which can make it difficult to make commitments in my personal life. There is often same-day notice for castings and sometimes only one-day notice for job bookings."
Suzanne added, "Until you've been at it for a while, the paycheck is not consistent," says Suzanne. "Sometimes you kill it and sometimes it's crickets. Fortunately, my wine consulting company keeps me pretty busy, which makes it easier to take slow periods in stride." 
However, all of that fitness modeling work does pay off
Fitness modeling can introduce models to a lot of amazing people who work behind the scenes in the fashion, film, TV and fitness industry. One of the best things is being able to provide fitness content, including tips and workouts to those who are interested in working out; Not to mention the pay for many of the significant commercial and modeling job opportunities.
Overall advice if you want to become a fitness model
The best advice to give for becoming a fitness model is to take care of your body and mode and to look at your health as a job. Also, if you are just getting started, then it is best to reach out to local photographers to build up your portfolio. You must have some base before an agent considers working with you. It is also good to gain experience of being in front of the camera to figure out what looks good and bad in photos.
Related: