3 Instagram Tips That Can Boost Your Modeling Career
Here are three Instagram tips that can help boost your modeling career.
Instagram is the most popular social network in the world with well over 100 million users, Instagram is the perfect place for aspiring models, actors, talent agencies, and producers to connect, like and share. Recently, StyleCaster interviewed two major talent agencies on how to use Instagram and what models should be doing to stay relevant and popular. As they pointed out, Instagram is crucial to a model's success.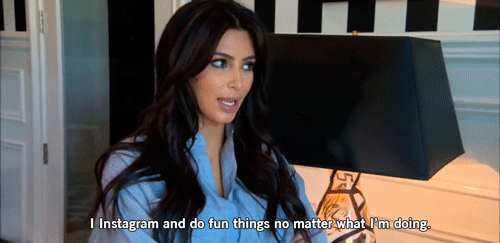 It's critical. Social media, particularly Instagram, allows a client to see another layer of a model; their personality, candid shots with friends, their lifestyle and interests, and what they look like on a day to day basis.  Social media is being used, whether we like it or not, by clients to look up a model before they consider booking that model for a shoot. So in a way, Instagram is now an extension of portfolios.
Here are 3 Instagram tips that can help boost your modeling career.
1. Get more followers because Instagram Followers matter
A models social influence is powerful leverage.  If a client is deciding between two models, the job will definitely go to the model with the most followers and the biggest social presence.  We are also becoming smarter with our models fan data and are using this information to help clients package digital media campaigns that would target that model's specific fans through online ads.
2. Start posting photos daily, if you're a new model
It's one of the easiest sources. Lately Wilhelmina has found about 3 to 4 of our top talents based on social media and yes it's an easy source to get you to have an insight of the person. Being an ex scout, I spend times on end looking into Instagram and finding talent who can't maximize on their potential.
3. Sexy photos are not necessary to building your modeling career. Show your personality not your skin.
I don't think the focus should be on keeping up with over-the-top "sexy" photos on Instagram, but rather should be about creating tasteful and strong posts that reflect that particular model's career, personality and interests. Instagram is too diluted with half-naked girls, exploiting themselves and their sexuality.  We'd rather our models focus on posting about their career with new work and tear sheets, their personalities by having them share "a day in the life" type posts, and interests such as fashion, health and wellness, cooking or fitness as examples.
For the full interview and more tips visit
stylecaster.com
Discuss this story with fellow 
Project Casting
 fans on 
Facebook
. On Twitter, follow us at @projectcasting.