Actress, Stephanie Moseley Killed by Husband in Murder-Suicide
Twilight actress, choreographer and VH1 star, shot to death by husband in murder-suicide.
Stephanie Moseley, a Canadian actress, dancer and choreographer was shot to death by her husband, rapper Earl Hayes, last night in a shocking murder-suicide. According to reports, police were called to the apartment that Moseley and Hayes shared in the Park La Brea area of Los Angeles at about 7:30 AM and heard shots fired from inside. By the time SWAT officers arrived, both of the occupants were dead. According to TMZ, the couple's close friend, Floyd Mayweather, witnessed the shootings via facetime as he tried to calm the situation down after receiving a phone call from Hayes.
According to our Floyd sources, Earl said he was going to kill his wife. The champ was pleading with him to get a grip ... to no avail. Floyd will not say how much he saw, but he acknowledges he was a witness and heard everything. Floyd is in shock and is having extreme difficulty dealing with the fact that he witnessed a horrifying murder/suicide. [TMZ>
TMZ also reports that the argument started over an alleged affair between Stephanie and R&B singer Trey Songz.
Sources connected with Hayes tell us ... around 2 years ago he separated from Stephanie because of what he says was her affair with Songz. They got back together but, as one friend put it, "He was crushed and never got over it." We're told he frequently brought up Songz. Hayes accused Moseley of having multiple affairs with various other entertainers. She was a backup dancer who worked with numerous famous singers, including Chris Brown and Usher, but we're told Hayes never mentioned them as a source of conflict.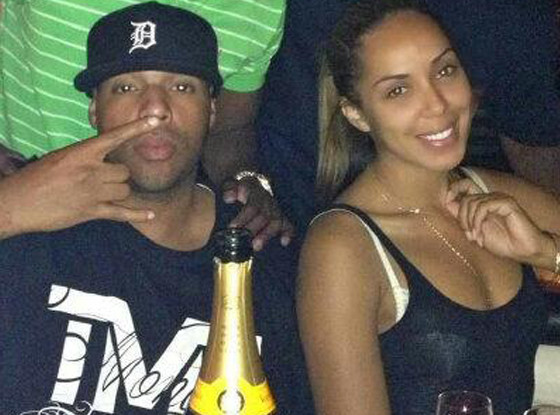 Moseley, who was best known for her role in 
Twilight: Breaking Dawn (Part One). 
The young actress had many roles in film, television, and music videos. At the time of her death, Moseley was expected to reprise her role as Arelly in Season 3 of VH1's cheerleading series, 
Hit The Floor. 
Moseley also appeared on the Disney themed series, 
Once Upon a Time, 
and 
CW's Hellcats. 
Tributes to the late actress have been pouring in from various musicians such as Rihanna, Chris Brown, Ashley Tisdale, and Tyga. (Source:
Yahoo
and
TMZ
)