People Are No Longer WWE Wrestling as Ratings Hit Historic Low
WWE ratings continue to drop as fewer and fewer people are watching wrestling.
Last week, there were reports that two weeks of low ratings of 
WWE Raw, 
coinciding with Labor Day and the start of the NFL season and it looks like WWE executives are starting to panic. And it looks as though panic will continue until changes occur. According to 
TVByTheNumbers.com
, Monday's episode of Raw drew a 2.33 rating, down from last week's 2.47 rating. The show brought in 3.4 million viewers in hour one, followed by a drop to 3.3 million in hour two and 3.1 hour three, making it third for the night behind the NFL and
SportsCenter
, and fourth in its prime 18-49 demographic. That's a lot of numbers, so here it is: Raw brought in its lowest number of viewers since the show went to three hours in the summer of 2012. In fact, WWE is having their worst ratings since October of 1997. Raw usually sees a drop in ratings when faced against football, especially Monday Night Football. Typically it's only a 3.8 percent decrease in viewership but, this year ratings dropped nearly 14%. Where's The Rock when you need him?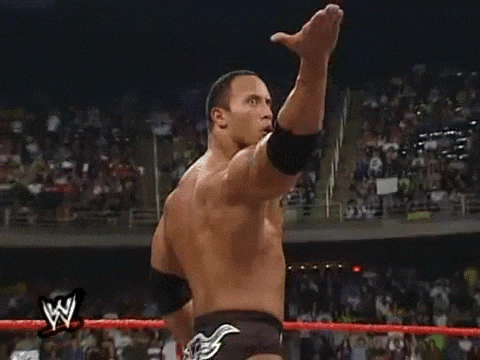 Related Ratings Stories:
What do you think can save WWE? Do you think wrestling is dead? Share with us your thoughts in the comments below!