Actresses Reveal What It's Really Like to Work with Michael Bay
Michael Bay is getting bashed for his sexist comments but, this is not the first the 'Transformers' director got in trouble for his filmmaking style.
When Megan Fox was 15 years old, she landed her first role in a Michael Bay movie as a background extra in 
Bad Boys II. 
"The first time I ever met him, I was 15 and I was an extra on Bad Boys II," Fox 
told Jimmy Kimmel
. And because she was 15 years old, producers told Michael Bay that she could not sit at the bar. So, Bay told her to dance underneath a waterfall and in the process get "soaking wet." From Megan Fox:
"We were shooting this club scene, and they brought me in, and I was wearing a stars and stripes bikini and a red cowboy hat, and six-inch heels. And they took me to Mike and he approved it. And they said, 'You know, Michael, she's 15, so you can't sit her at the bar and she can't have a drink in her hand.' So his solution to that problem was to then have me dancing underneath a waterfall getting soaking wet. And that's… At 15. I was in 10th grade. So that's sort of a microcosm of how Bay's mind works."
And things get a little bit crazier. In 2009,
The Observer's
Jason Solomon wrote about how Megan Fox got her role in the first 
Transformers 
movies. "She told me she went to director Michael Bay's house to audition and he made her wash his Ferrari while he filmed her. She said she didn't know what had happened to the footage. When I put it to Bay himself, he looked suitably abashed. 'Er, I don't know where it is either.'"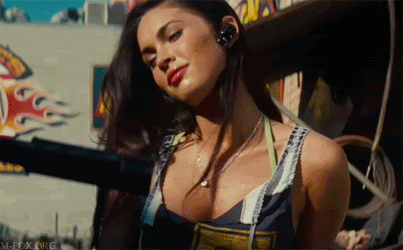 Apparently, Megan Fox got tired of being tried like a sex object on set of Michael Bay movies. And according to Megan Fox, she was fired from the 
Transformers 
franchise and after an interview in 2009 with Wonderland Magazine she infamously called 
Michael Bay 
"hitler"
"He's like Napoleon and he wants to create this insane, infamous mad-man reputation. He wants to be like Hitler on his sets, and he is. So he's a nightmare to work for but when you get him away from set, and he's not in director mode, I kind of really enjoy his personality because he's so awkward, so hopelessly awkward. He has no social skills at all. And it's endearing to watch him."
Shia LaBeouf quickly responded by defending Michael Bay in an interview with the 
Los Angeles Times, 
saying
, "Megan developed this Spice Girl strength, this woman-empowerment [stuff> that made her feel awkward about her involvement with Michael, who some people think is a very lascivious filmmaker, the way he films women." LaBeouf adds: "Mike films women in a way that appeals to a 16-year-old sexuality. It's summer. It's Michael's style. And I think [Fox] never got comfortable with it."
"This is a girl who was taken from complete obscurity and placed in a sex-driven role in front of the whole world and told she was the sexiest woman in America. And she had a hard time accepting it. When Mike would ask her to do specific things, there was no time for fluffy talk. We're on the run. And the one thing Mike lacks is tact. There's no time for [LaBeouf assumes a gentle voice] 
'I would like you to just arch your back 70 degrees.'"
Michael Bay's camp responded by saying that the actress had "left the project on her own," and The Wrap
later reported
that she left because Bay was "verbally abusive" towards her and "she had enough and decided to get out early." Megan Fox is not the only actress to bash Michael Bay. For the movie 
Pearl Harbor 
Kate Beckinsale revealed what it was like working with the master of explosion movies. "I don't think I fit the type of actress Michael Bay had met before. I think he was baffled by me because my boobs weren't bigger than my head and I wasn't blond." Beckinsale revealed how, even though she just lost weight after giving birth to her daughter, she was told by Michael Bay that she would have to go to the gym and work out. Beckinsale explains, "that if I got the part, I'd have to work out… I just didn't understand why a 1940s nurse would do that."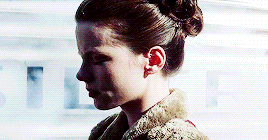 In addition, while they were promoting the film, Bay would praise the male stars of the movie including Ben Affleck and Josh Hartnett. However, when he described Beckinsale, he would said, "Kate wasn't so attractive that she would alienate the female audience." In fact, in a 2001 interview with 
with Movieline
, Bay explained why he cast Beckinsale: "I didn't want someone who was too beautiful. Women feel disturbed when they see someone's too pretty. I'm not saying Kate's not pretty. When you look at 
Titanic
, Kate Winslet is pretty, but not overwhelmingly beautiful. That makes it work better for women."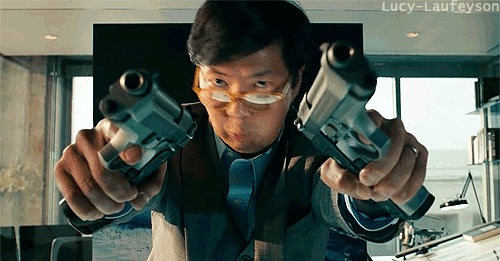 Michael Bay recently responded to Kate Beckinsale's comments by saying Beckinsale's comments are "Well, totally untrue. Kate and I are friendly," he
explained
. Michael Bay has discovered how to make action packed movies that the young teenage boys and audiences all around the world love. However, at the same time, many of the actresses he has worked have cashed multi-million dollar paychecks but walking away with a bad taste in their mouth.
What do you think? Share with us your thoughts in the comments below.