Lindsay Lohan's Lawsuit Against GTA 5 is Heating UP
Despite Lindsay Lohan's history in court, a new lawsuit may make the 
Mean Girls 
star a millionaire once again. According to reports, Lindsay Lohan has brought a lawsuit against Take-Two and its subsidiary, Rockstar Games, over
Grand Theft Auto V.
The case dates back to 2014 when Lindsay Lohan first claimed that GTA V's character "Lacey Jonas" carried an "unequivocal" reference to her, violating her rights under New York Civil Rights Law. According to the actress, the game references her "Star turn" in 
Mean Girls 
and the West Hollywood hotel where she once lived. Additionally, she asserts that the merchandise publisher has based products around a photograph of her from 2007, and used them for memorabilia, advertising and other products including mugs.
Here's the picture Lindsay Lohan is talking about:
Grand Theft Auto's publisher, Take-Two Interactive, has argued that yes, Lindsay and Lacey are two young, blonde women but that's where the comparison ends adding that the claim is "legally meritless" and the actress is only suing for "publicity purposes." In addition, the game publisher argues that the merchandise using the image in question is not official 
GTA V, 
though it would not make a difference because of New York Publicity Rights. As 
The Hollywood Reporter 
points out, Judge Joan Kennedy of New York Supreme Court wrote that the case must move forward for the time being because:
At this stage, [she> can't rely upon defendants' documents aiming to show the images in question don't show Lohan and ruled that the actress' statements in her pleading had sufficiently alleged causes of action to merit a denial of the dismissal motion.
Kennedy also rejected GTA's claim that Lindsay Lohan waited too long to file the lawsuit.
Defendants have not been able to prove, at this juncture of the litigation, that the republication exception to the one year statute of limitations is not applicable to this case because the intended audiences were the same as those of the original publication and the images consistently remained the same.
GTA V is one of the highest selling video games in history. Since 2013 the video game has sold over 60 million copies.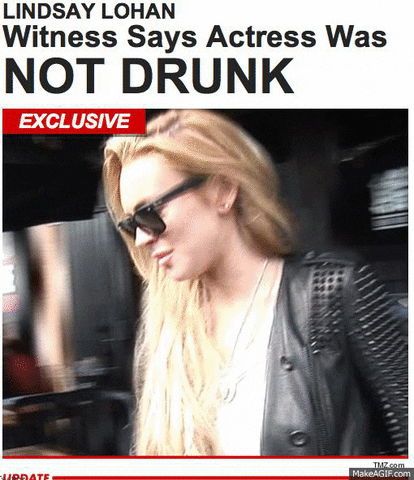 What do you think? did GTA V rip off Lindsay Lohan's likeness, image, and personal history? Or she looking to make a comeback?