Is Fox Killing Off Terrence Howard from 'Empire'?
Fox's Empire is writing Terrence Howard out of several scenes due to his personal relationship issues.
Terrence Howard's personal life is really affecting his acting career.
Because of Terrence Howard's
relationship issues
, which include a secret divorce from his third wife shortly after the birth of their first son, a divorce settlement with his second wife and accusations of domestic violence, sources tell
Page Six
that Fox will be cutting back his screen time in season 2 of
Empire.
Apparently, everyone at
Empire
is trying to prevent another Columbus Short situation from happening.
On the music drama, the 46-year-old Oscar nominee plays Lucious Lyon, the founder and CEO of Empire Entertainment. At the end of the show's smash first season, Lucious was arrested for murder, but according to our source, it's more than a storyline — it's a calculated move to keep Howard on the sidelines.

"What they are doing is two-fold," said the source. "They have him locked up so you won't be seeing him in as many scenes. But they are bringing in so many, and I mean so many, guest stars and cameos that the average viewer won't realize it because there is so much going on." [Page Six>
It is unreasonable to believe that the jail plot line was written to keep him low profile because that script would have been written well before all his current issues became a major distraction. However, maybe Lee Daniels and company knew that problems were on the way? Or maybe this source is just a liar.
However, it is important to point out that we will probably see more of Cookie Lyon in season 2 than ever before.
Other changes are also in store for the musical drama: Taraji P. Henson's role as Cookie Lyon will be pushed to the forefront, the insider adds.

"She's going to start dropping off from the flashback scenes and then they're going to have her guns blazing," said the source, who added that it's a mistake to take away Cookie's humility.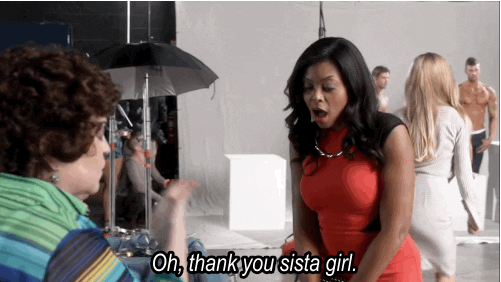 If you're a major Terrence Howard fan, then I'm sorry to report to you that Empire Season 2 will feature less of Luscious Lyon and more of Cookie.