How Aspiring Models Make Thousands By Taking Selfies
How models are making thousands of dollars just by taking selfies on Instagram.
Over the last five years, being
Insta-Famous
has taken on a completely new meaning. Nowadays, a posting a selfie a day can make you more money than doing four days of work, according to a social media model. Gabrielle Epstein, 21, from Australia has nearly 700,000 followers on Instagram, which more than some of the most popular A-list celebrities in the United States. But, due to her social media marketing skills she now earns thousands of dollars by presenting endorsements in her pictures, the Gold Coast Bulletin reports.
When someone gains a following of more than 100,000 on Instagram, companies start to take notice and use the "insta-models" following to promote and advertise their business.
'I definitely earn more money from Instagram, 100 per cent,' Ms Epstein told the newspaper.
'About a year and a half ago I was travelling to Brisbane a lot for work and by the time you take out the agency's 20 per cent, GST on commission and then tax, the model is left with little."
Epstein advertises a wide range of products including clothing, jewelry, cosmetics on her Instagram account. A majority of her photos are fun photos of her daily life. In fact, some of her photos have over 25,000 likes.
Engagement is important for companies, who according to the model, can pay her hundreds of dollars for a single post and thousands for campaigns which run over a number of weeks.
And Ruby Green, 17, a friend of the singer Cody Simpson, currently has 165,000 followers, said her Instagram has helped her receive free gifts from companies who pay her to post about their products.
'Instagram has its perks and has helped me a lot with getting my name out there,' she told the Gold Coast Bulletin.
Related modeling news: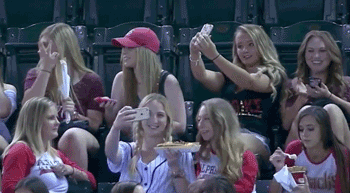 What do you think? Do you have an Instagram page? Do you use it to sell products? Share with us your Instagram profile in the comments below and let us know what you think!