How Much Hollywood Crew and Actors Get Paid
Here are the Hollywood pay salaries for some of the biggest jobs in Hollywood.
The biggest thing that attracts actors to the film industry is the pay check. And honestly, why not, especially when A-list actors such as Robert Downey Jr. bring home $50 million per year, it is hard not to drop all other career aspirations and focus on becoming an actor. But, how much do actors really get paid? In a study by
The Hollywood Reporter
, reports broke down how much TV stars, movie stars to background extras actually get paid and it's pretty surprising. According to the report, unknown TV actors earn between $15,000 to $20,000 per episode. However, experienced actors can bring home between $75,000 to $100,000 an episode. Typically, after each season an actor can expect a raise of about 4%. For example, James Spader on
The Blacklist
earned $160,000 per episode meanwhile Jeff Garlin made $84,000 per episode on season two of
The Goldbergs.
But, TV actors make even more money in contract negotiations. For instance, the cast of
The Big Bang Theory
earn a whopping $1 million an episode. But, what about movie actors? How much can an actor expect o make as a movie actor? Well, it's pretty damn good if you're an A-list actor. A-list actors earn between $5 million and $20 million. For instance, Denzel Washington earned $20 million upfront for working on
The Equalizer
meanwhile, Meryl Streep earned $5 million on the box office flop
Ricki and the Flash.
But, supporting actors don't early nearly as much, Kevin Kline only earned $350,000 for his major role in
Ricki.
But, what about all the background actors or what producers like to call moving furniture? Well if you live in Hollywood, then good news you earn about $150/day. But, if you're an actor in Atlanta or southeast, expect to earn $64/day. Either way working in Hollywood has it's perks when you are a big deal. But, while you are working on the bottom, it is not all that it's cracked up to be. Especially when the craft services earns $1,200 a week.
Here is a full list and breakdown of Hollywood salaries.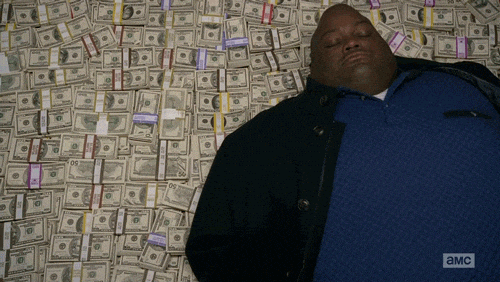 Studio Tour guide - $26/Hours
TV Actor - $15,000 to $20,000/episode
Film Writer - $1 million/script
Craft services - $1,200/week
TV Writer - $37,368/hour long script
Film Producer - $2 million
Publicist - $41,000/movie
TV Show Creator - $50,000/episode
Film Actor - $5 million to $20 million
First AD - $8,000/week
Script Supervisor - $7,000
Supporting Actor - $20,000/episode
Studio Chief - $3 million base salary plus bonuses
Director of Photography - $10,000 to $20,000/week
Film Director - $500,000 to $3 million
Makeup Artist - $60/hour
TV Cameraman - $8,000/episode
TV Director - $42,000/episode
TV Studio Chief - $2.8 million plus bonuses
Head of Distribution - $1 million plus bonuses
Stunt Actor - $889/day
Costume designer - $3,000 to $12,000
For the full breakdown of Hollywood Salaries check out the full
Hollywood Reporter report.
Related Hollywood News:
What do you think of the Hollywood salaries? Are you surprised? Share with us your thoughts in the comments below!