George Lucas Wants To Direct New Star Wars Movies (REPORT)
ToKyo, Japan - Feb 19 2017, Darth Vader from Star wars with Stormtroopers army figures in background (AKKHARAT JARUSILAWONG / Shutterstock.com)
George Lucas reportedly wants to direct a new 'Star Wars' trilogy.
According to reports, George Lucas wants to direct a new, original 'Star Wars' trilogy. We Got This Covered reports the world-renowned filmmaker would like to develop and direct it for LucasFilm. However, only under the condition the company's current leader Kathleen Kennedy is not involved in the project.
Lucas reportedly does not have a great relationship with Kennedy at the moment. He blames her for "ruining" the trilogy and supposedly wants to become more involved with his franchise in the future.
The sequel trilogy includes 'Star Was: The Force Awakens,' 'Star Wars: The Last Jedi' and 'Star Wars: The Rise of Skywalker' continued the story of ' Return of the Jedi'. While the movies made billions at the box office, many fans feel they are not the same as the previous six movies.
'Star Wars' director George Lucas was disappointed with Disney's 'Star Wars: The Force Awakens'
Disney's Chief Executive Officer Bob Iger has released an autobiography called "The Ride of a Lifetime: Lessons Learned From 15 Years As CEO of The Walt Disney Company". The autobiography tells a long list of inside stories about the companies. One of the most intriguing stories is George Lucas' dislike of "Star Wars: The Force Awakens". In a passage from the book, Iger explains the reaction Lucas got from the film.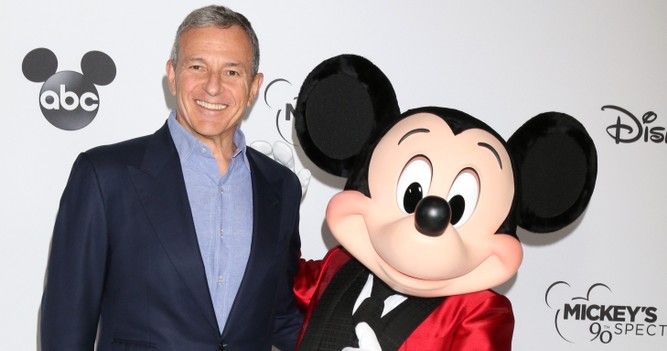 "Just prior to the global release, Kathy screened The Force Awakens for George. He didn't hide his disappointment. "There's nothing new," he said. In each of the films in the original trilogy, it was important to him to present new worlds, new stories, new characters, and new technologies. In this one, he said, "There weren't enough visual or technical leaps forward."
George Lucas has been quite open about his dislike of "The Force Awakens". In a 2015 interview with Charlie Rose, the director said "They wanted to do a retro movie. I don't like that." He added he did not like what he saw as a safe film from Disney.
More Project Casting Entertainment News: