RUMOR: 'Ghostbusters' Kate McKinnon's Character is Gay
Is Kate McKinnon's character in Ghostbusters gay?
Since it was announced, people have been going crazy over the new 
Ghostbusters 
reboot because the Ghostbusters are all women this time around. If a particularly male audience couldn't handle the idea of women capturing ghosts, could they possibly handle the idea of a gay female Ghostbuster? Probably not.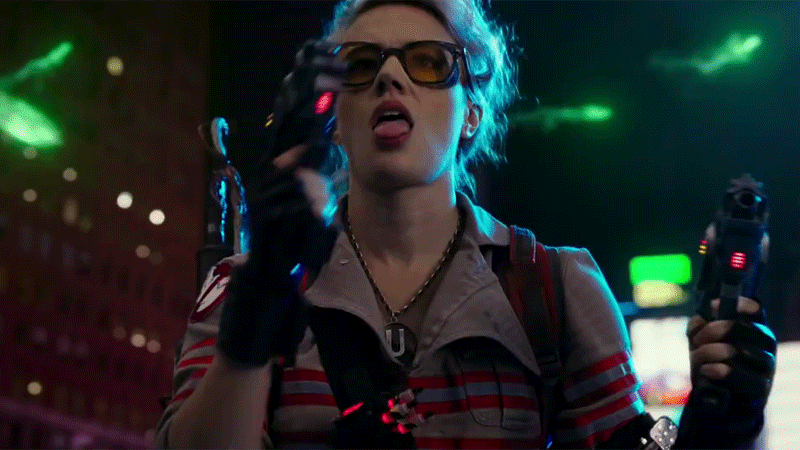 After the movie premiered, Ghostbusters
director Paul Feig was recently asked whether or not Kate McKinnon's character was gay and the director basically talked right around the question. In 
an interview with The Daily Beast's Jen Yamato
, Yamato asks Feig bluntly if her character is gay. Here's Feig's response:
But while [Kate> McKinnon is SNL's first openly lesbian cast member,Ghostbusters offers only hints on Holtzmann, who spends her free time shamelessly flirting with Erin. I ask Feig: Is Holtzmann gay?
He pauses, smiling. "What do you think?"
I'd like to think yes, I say. He offers a grinning, silent nod. "I hate to be coy about it," he offers. "But when you're dealing with the studios and that kind of thing…" He shrugs apologetically.
"You know, Kate is who she is and I love the relationship between Kate and Melissa's characters," he says. "I think it's a very interesting, close relationship. If you know Kate at all she's this kind of pansexual beast where it's just like everybody who's around her falls in love with her and she's so loving to everybody she's around. I wanted to let that come out in this character."
Does it really matter if the character is gay or straight? Well, not really, but it's interesting to point out that in the movie 
The Legend of Tarzan, 
producers decided to cut a gay kissing scene after test audiences found the scene "confusing". However, given the lack of LGBT characters in major motion pictures and the overall avoidance of gay content in Hollywood, Feig had the perfect opportunity to showcase the world a LGBT character in a major motion picture but, instead he leaves it up the audience to make assumptions. Via
The Daily Beast
Related:
What do you think? Share with us your thoughts in the comments below.