'Game of Thrones' Director Reveals How a Great Crew Makes Actors Better
Game of Thrones director reveals what it was like to film the Battle of the Bastards.
Game of Thrones 
fans are probably still talking about HBO's hit TV series. One of the biggest scenes of them all came at the end of the hit TV series 
Battle of the Bastards, 
when Sansa Stark finally gave Ramsay Bolton the brutal death that many people had been waiting for. So what was it like on set? According to TheWrap, director Miguel Sapochnik, who earned his first Emmy Nomination for directing that brutal episode, explained the dogs were extremely ferocious.
"There's always a level of excitement or anxiety when shooting the death scene of any of the characters in the show," Sapochnik explained to TheWrap.
"That said, it was also a complicated scene because it was late in the shoot and therefore late in the year. Iwan [Rheon, who plays Ramsay> was covered in sticky blood and actually tied to the chair. And then there were the dogs who were pretty ferocious in real life."
So what kind of dogs were those featured on the hit HBO series? Apparently, those dogs are called the Cane Corso also known as the Italian Mastiff. That type of dog was bred to hunt down large animals and the American Kennel Club highly suggests training these animals so they are friendly with other animals and people.
Miguel Sapochnik explains how a great crew can improve an actor's performance
Sapochnik also praised the show's crew. "Part of a crew's strength is the way they behave in difficult shooting conditions and the Dragon unit of 'GoT' are impeccable when it comes to being even-keeled, whether it's [shooting] the death of a main character, the biggest, most expensive shot of a battle, or an intimate two-hander."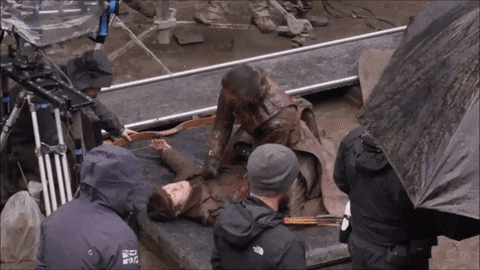 Sapochnik added, "It also allows the actors to set the tone a bit and I think this was a tough scene for Iwan because it was the death of a character he's lived with for years. I thought he did a great job as did Sophie [Turner]."
You can read the full interview here.
Via TheWrap
Related:
What do you think? Share with us your thoughts in the comments below.