Is Fox Worried 'Fantastic Four' is Going to Bomb in the Box Office?
The cast of the upcoming Fantastic Four reboot have never seen the 'Fantastic Four' movie. Is the third 'Fantastic Four' movie going to bomb in the box office?
Marvel and Fox are getting ready to release their third 'Fantastic Four' movie. The new 'Fantastic Four' movie features Miles Teller, Michael B. Jordan, Kate Mara, Jamie Bell, Toby Kebbell, Reg E. Cathey, and Tim Blake Nelson and centers around a team that must learn to harness abilities gained from an alternate universe to save Earth from a former friend turned enemy. But, after being in development for the past six years, reports surrounding the new movie do not sound too good. According to
BBC
, the cast of 'Fantastic Four' haven't seen the movie yet and 20th Century Fox has refused to show the movie to critics and that's a
really
bad sign.
The Marvel blockbuster, which opens in a few days, hasn't been shown to critics. But the lead actors - Miles Teller, Kate Mara, Jamie Bell and Michael B. Jordan - say they've not been shown a final version either. "I'm going to try to see it opening night with a real audience," said Mara, who plays Sue Storm. An assumption amongst critics is that when they're not shown the movie in advance, it immediately spells warning signs that the movie could be a flop.
In case you didn't know, movie studios release the movie early for the press so the reviews can further hype up the movie. But, when there's no screener or premiere for the movie either producers are still working the final product, or they know the press will hurt the movie and stop people from buying tickets.
The movie could bomb because of Josh Trank, the director of 'Fantastic Four'. Josh Trank became a household name after directing the found footage movie 'Chronicle' several years ago. On a small budget of $12 million, 'Chronicle' would make $125 million world wide. Trank became so famous that even Lucasfilm offered him to direct a new 'Star Wars' movie. However, that deal quickly disappeared after reports suggested Trank was very "erratic" and "very isolated".
Indeed, producers on Fantastic Four, set for release on Aug. 7, are said to have faced great challenges pulling the film together given behavior described by one insider as "erratic" and at times "very isolated." Trank did not offer clear direction, this person adds, saying, "If you've got someone who can't answer questions or who isn't sure or is in hiding, that's not good." Trank has several small dogs who were left in a rented house in New Orleans while the film was shooting there. According to sources, as much as $100,000 worth of damage was done to the property. A source says the production considers any destruction of the property to be Trank's responsibility. Trank was sometimes indecisive and uncommunicative. Producers Simon Kinberg andHutch Parker had to step in to help pull the film together, though sources stress that Trank was still on set and directing the film. (Were that not the case, the production could have run afoul of the Directors Guild of America.)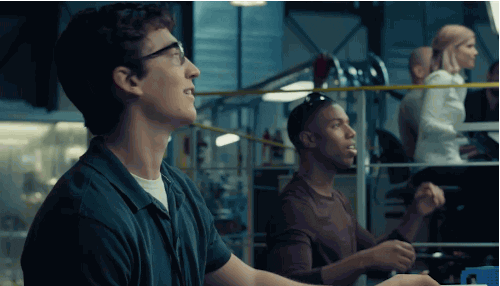 'Fantastic Four' hits theaters on August 7, 2015.