Dr. Dre, Ice Cube Try to Escape Wrongful Death Lawsuit
Dr. Dre and Ice Cube are trying to escape the wrongful death lawsuit.
Dr. Dre and Ice Cube may be having the best week ever following the release of '
Straight Outta Compton
,' but the rap group is still in hot waiter. The two rappers say they have no liability in a wrong death lawsuit filed by the family of a man struck and killed by a truck driven by Suge Knight. According to reports, the two rapprs, whose real names are O'Shea Jackson and Andre Young, are seeking to be dismissed from a civil lawsuit filed by the family of Terry Carter, who died in the Jan. 29 incident. The family also sued Suge KNight, Universal Pictures and Pretty Bird Pictures, as the incident occurred in Compton after a confrontation near the set of a promotional shoot for the film. Dr. Dre and Ice Cube are the producers on 'Straight Outta Compton'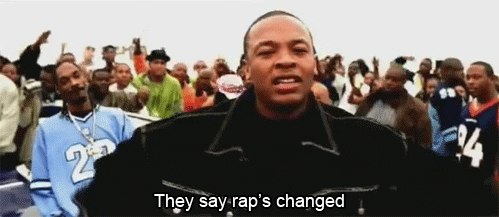 The family argues that the studio, Dr. Dre and Ice Cube bear responsibility because there was pre-existing knowledge that Suge Knight was dangerous. But in their filing, Dr. Dre and Ice Cube say that when Knight showed up at the base camp for the promotional shoot, they requested that Cle "Bone" Sloan, a technical adviser, verbally assault him out of the area. They argue that it was "unforeseeable that Suge would kill Carter. Indeed, Dr. Dre and Ice Cube had no reason to suspect that Suge would even meet with Carter — or anyone else — after Suge left the base camp." Suge Knight was upset over payment for the project, and wanted to confront Dr. Dre and Ice Cube. Later, Suge Knight met wither Carter at Tam's Burgers, about three miles away. That is where Sloan appeared, and his confrontation with Suge Knight escalated. That is when Knight allegedly slammed down the gas pedal on the truck, striking Carter and Sloan, who survived. Suge Knight is currently facing charges murder, attempted murder and hit and run. His attorneys argue that he was defending himself.