Coronavirus: TV Execs Are Asking Writers to Cut Extras, Speaking Roles (Report)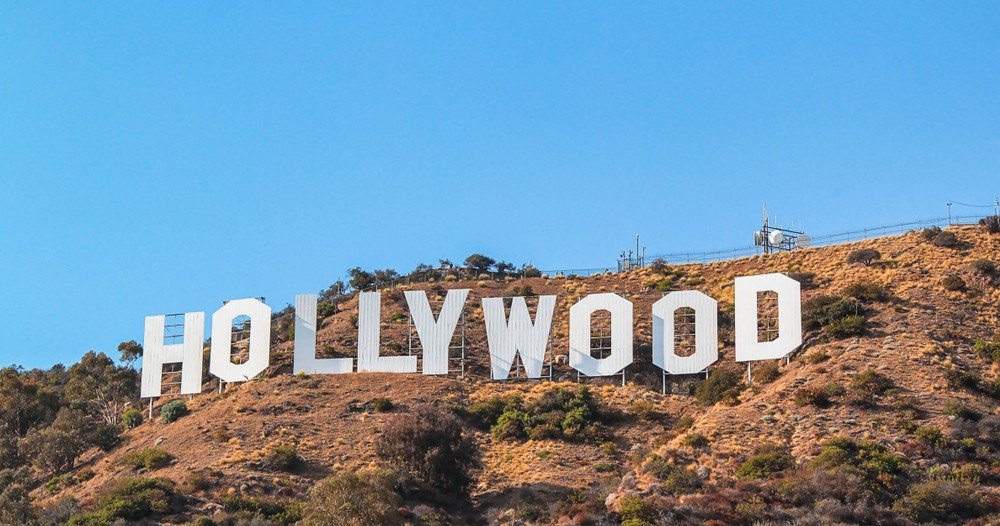 HOLLYWOOD sign on blue sky background. World famous landmark. USA. Los Angeles, California. 09-11-2012. - Image (Mulevich / Shutterstock.com)
TV executives are asking writers to rewrite scenes to allow productions to follow Coronavirus safety guidelines, which means fewer extras, more CGI, and fewer opportunities for smaller speaking roles.
As Coronavirus COVID-19 reopening process is spreading across the world, many studios are preparing for upcoming productions. That said, there is a level of uncertainty on how to film a TV show or movie and still follow Coronavirus production guidelines.
According to a new report by the Hollywood Reporter, studios are asking showrunners to cut background extras, reconsider filming sex and fight scenes, and remove some scenes.
On June 11th, Lacey Rose with The Hollywood Reporter, detailing the impact of the Coronavirus and new filming guidelines is having on the film industry.  Many showrunners are waiting to change their scripts because they do not want to rewrite an episode multiple times while filming guidelines change.
"What we're telling our writers is 'Don't be dumb,' " one executive told Hollywood Reporter. They added crowd scenes with several background actors would not work saying, "We're not going to be able to shoot it, so don't write it."
"It's very hard when you don't know what the future looks like," says Marta Kauffman, showrunner of Netflix's Grace and Frankie. She added some of the scenes filmed in an assisted living facility with several background actors, which will no longer qualify under these new circumstances.
Meanwhile, Kenya Barris explains his new show 'Grown-ish' takes place on a college campus, which requires crowd scenes. "It's literally about a place where people gather," he says, "and you can only do so many [contained> bottle episodes before it starts to lose the tone and feeling of what the show is." 
Including removing the number of background actors, new guidelines are pushing directors to film fewer takes, and shorter. As The Hollywood Reporter points out, scripts could be five or six pages shorter, to save money due to new Coronavirus COVID-19 protocols. Writers are also asked to use fewer characters, which means fewer roles for small speaking parts.
"The technology that brought you dragons and exploding people is the same technology that will be bringing you ordinary crowd scenes on shows you wouldn't expect [to use] visual effects," says You's Sera Gamble.
Other approaches to new filming guidelines include heavily using CGI and post-production to recreate scenes. One executive explained there has to be a level of backups "because you can't force an actor to do something that they're not comfortable with."
In relevant news, 
the Chicago Film Office announced this week they would start issuing film permits.
City officials announced Chicago's health metrics are on track for a transition from Phase 2 (Stay at Home) to Phase 3 (Cautiously Reopen) in early June. As a result, some of the city's services will increase operations.  As a result, the Chicago Film Office will start issuing film permits starting June 15, 2020, for productions with crews with ten or fewer people. "We are working with the Illinois Film Office to develop these guidelines further for when larger film production can resume safely. At this time, some support services from the City of Chicago may be limited."
In addition,
California Gov. Gavin Newsom announcers TV and Film production can restart on June 12th.
California Gov. Gavin Newsom broke the news on Friday and revealed guidelines for film and TV productions to start filming in Hollywood following the Coronavirus COVID-19related shutdown.
"Music, TV and film production may resume in California, recommended no sooner than June 12, 2020, and subject to approval by county public health officers within the jurisdictions of operations following their review of local epidemiological data including cases per 100,000 population, rate of test positivity, and local preparedness to support a health care surge, vulnerable populations, contact tracing and testing," the California Department of Public Health said in a statement via the Governor's Office on Friday. "To reduce the risk of COVID-19 transmission, productions, cast, crew and other industry workers should abide by safety protocols agreed by labor and management, which may be further enhanced by county public health officers. Back office staff and management should adhere to Office Workspace guidelines published by the California Department of Public Health and the California Department of Industrial Relations, to reduce the risk of COVID-19 transmission."
More Project Casting Entertainment news: