How a Shouting Match Helped Charlize Theron Get "Discovered"
Here's the true story as to how Charlize Theron was discovered at a Los Angeles bank.
Charlize Theron is a household name. She starred in the recent Academy Award nominated Best Picture movie, Mad Max: Fury Road and has acted in countless other amazing movies alongside A-list actors. However, before she worked with Tom Hardy in 
Mad Max 
or starred in 
Prometheus, 
she was an aspiring actress living in Los Angeles, California. But, the way she was discovered is one of the most amazing and inspiring stories in Hollywood history. Despite seeing herself as a dancer, Theron at 16 won a one-year modeling contract at South African competition and with her mother she moved to Milan, Italy. After Theron spent a year modeling throughout Europe, she and her mother moved to New York City and then to Miami, Florida. In NYC, she studied ballet, where she trained as a dancer until a knee injury ruined her acting career. Theron explained what happened in a 2008 interview:
"I went to New York for three days to model, and then I spent a winter in New York in a friend's windowless basement apartment. I was broke, I was taking class at the Joffrey Ballet, and my knees gave out. I realized I couldn't dance anymore, and I went into a major depression. My mom came over from South Africa and said, 'Either you figure out what to do next or you come home, because you can sulk in South Africa'."
At 19, Charlize Theron moved to Los Angeles, California on a one-way ticket her mother bought her, in hopes she would make it in the film industry. During her early months there, she went to a Hollywood Boulevard bank to cash a check her mother had sent her to help with the rent. When the bank teller refused to cash it, Theron starting shouting with him. Upon seeing this, talent agent John Crosby, in line behind her, handed her his business card and subsequently introduced her to casting agents and also an acting school. This random occurrence allowed her to get her foot in the door in the film industry. She would make her film debut in the movie 
Children of the Corn III: Urban Harvest 
and then 
2 Days in the Valley.
But, it would be the 1997 movie, 
The Devil's Advocate 
that would put her name on the map.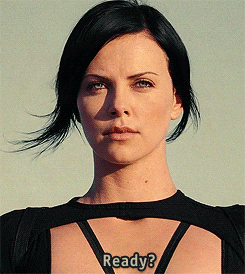 Charlize Theron is now filming her new movie 
American Express 
in Chicago, Illinois. If you're interested in working with the legendary actress, check out the latest
casting calls here.
What do you think of Charlize Theron? Share with us your thoughts in the comments below!