BOX OFFICE: 'Pan' Bombs in the Box Office
'PAN' movie bombs in the box office and it looks like the movie will probably be a major loss for the studio.
Joe Wright's major motion picture 
Pan 
is looking like one of the biggest Box Office disasters of 2015. After opening to $15.5 million from over 3,000 theaters in the U.S., a disastrous start for a film that cost over $150 million to make. Many believed that the overseas market would save 
Pan, 
but reports suggest that the movie did less than favorably in other countries. "
Pan
opened to a muted $20.5 million from 52 markets representing 40 percent of the foreign marketplace, putting its early foreign total at $40.6 million (it opened two weekends ago in Australia)." As
The Hollywood Reporter
pointed out, "Unless it does big business internationally, Warners is facing a steep loss. One hope is China, where
Pan
rolls out Oct. 22. So far, it is doing best in Latin America, while struggling in Europe."
Pan 
has received poor reviews, despite adding hours of additional special effects work after the movie was pushed back at the last minute from June 26th to October 9th. There were reports and comments that the 
Pan 
movie was whitewashed and refused to cast Native American actors for the lead role of 
Tiger Lily 
and casting Kate Mara instead. Critics of the casting noted that there were very few main roles for Native American women in Hollywood and that the only role that is specifically for a Native American, is given to a Caucasian woman. Therefore, hurting Native Americans trying to break into Hollywood and the film industry.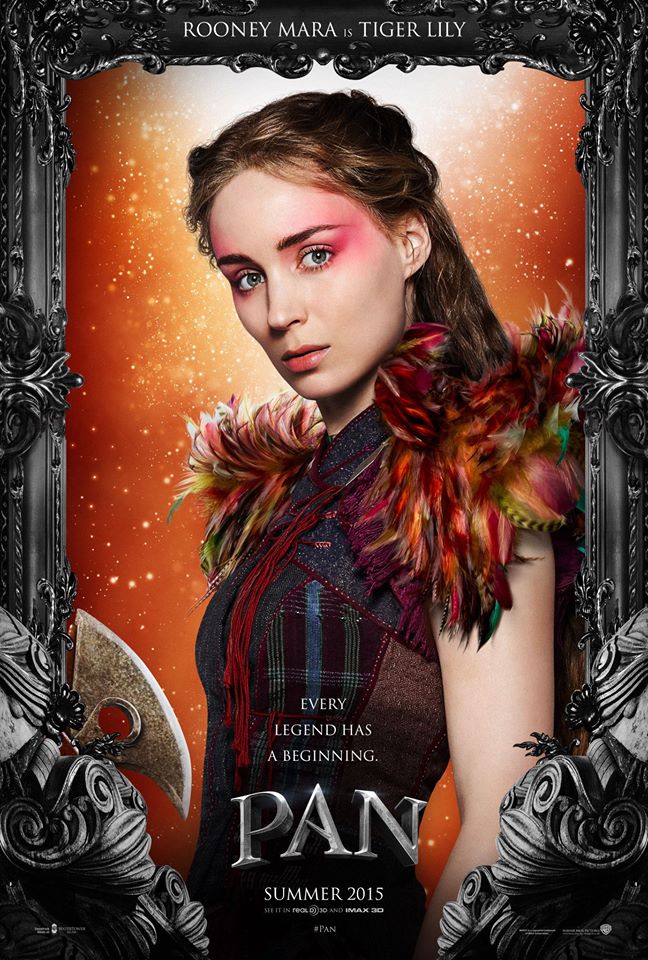 Well, recently, Rooney Mara responded to the casting controversy by saying she "felt really bad" about the whitewashing casting decision."It wasn't great, I felt really bad about it. It was something that I thought about before I met with Joe. When I met with Joe and heard what his plans for it were, it was something I really wanted to be a part of. But I totally sympathize with why people were upset and feel really bad about it." Meanwhile, Ridley Scott's 
The Martian 
won the weekend race with a better-than-expected $37 million from 3,854 locations and earning a total of $108.7 million locations.
Related 'Pan' news:
What do you think of the 'Pan' movie? Share with us your thoughts in the comments below!