How to Audition for Netflix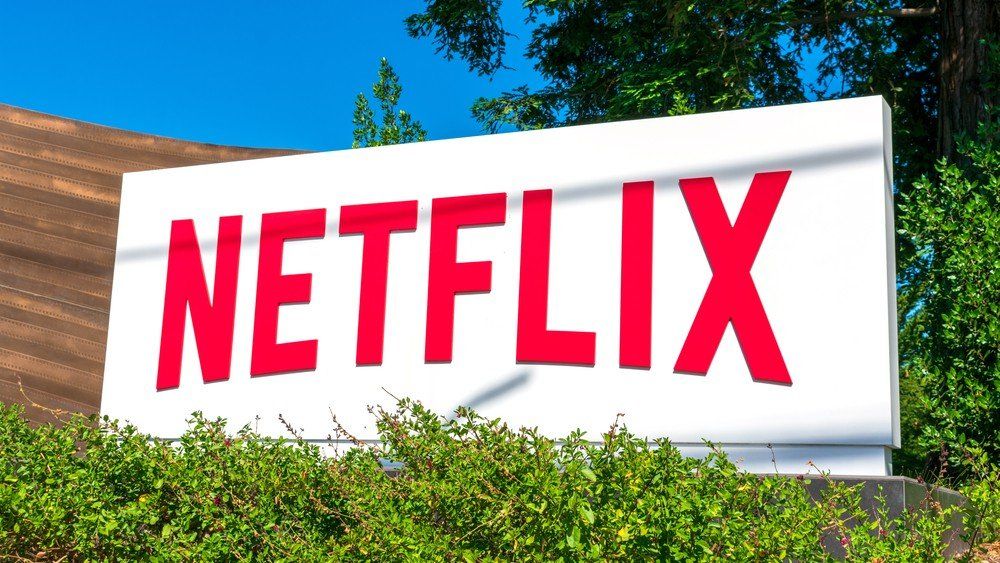 Netflix sign at company headquarters in Silicon Valley. Netflix, Inc. is an American media-services provider and production company - Los Gatos, California, USA - 2020 Editorial credit: Michael Vi / Shutterstock.com
How to Audition for Netflix
Netflix is a household name known for streaming some of the biggest movies, TV shows, and productions. Arguably, over 180 million people subscribe to Netflix's streaming services.
Regarding Netflix casting, Netflix is known for being open to casting unknown actors. Netflix has a wide variety of interesting, unique, and different stories, films, and shows produced and distributed by Netflix. Consequently, it allows aspiring actors more chances to land an acting job.
Nina Gold talks about her experience casting for Netflix's The Crown. She explains her process of discovering new talent, "In normal life, I go to the theater a lot, and go to the drama school and the drama student showcases. I watch a lot of tvs. It's a sort of constant, rolling thing."
Carmen Cuba, the casting director behind the Netflix series Stranger Things, says in an interview with Deadline, "We opened it up to kids all over the world. We saw nearly 2,000 kids internationally, but we didn't do any open calls. We agreed that with the time constraints of shooting a TV show—their first show, that they were going to be writing, directing, and showrunning—that probably what we were going to end up with were kids who had at least some experience. That's sort of where we drew the line. In the end, a few of them were on Broadway for years at a time, and they each had done at least one significant role. Millie was on a BBC miniseries where she was unbelievable; Finn [Wolfhard> had done an arc on a TV show, so none of them were inexperienced."
So how do you audition for Netflix?
LOS GATOS, CA/USA - JULY 29, 2017: Netflix corporate headquarters and logo. Netflix specializes in and provides streaming media and video-on-demand online and DVD by mail. (Ken Wolter / Shutterstock.com)
How to get an audition with Netflix
Get started on becoming an actor.
You will not be taken seriously in the film industry without these basic materials in your acting portfolio.
Get an agent
There are a ton of aspiring actors. It is tough to get auditions without a talent agent or a manager. Currently, casting directors do not have the time to watch thousands of hours of audition tapes, so they reach out to talent agents to send their top talent.
You can read our guide on how to get a talent agent here. Getting an agent will give you a step up above your competition and help you find more opportunities outside of just Netflix. That said, a top-tier talent agent will give you access to bigger productions and more significant roles.
Research your roles
Project Casting shares casting information for some of the biggest productions. Please search our site for your favorite shows, look at the casting directors who work on it, look at the actors, look at their agents. Use this data to reach out when the time comes for your audition or when casting begins.
Also, staying up to date on Entertainment news is very beneficial. Following Variety, Deadline, Hollywood Reporter, and The Wrap are great places to find daily information regarding film, TV, and entertainment.
Get Prepared
If you land an audition with Netflix, you need to be prepared. Please read our article on preparing for an audition as it gives excellent advice on how to beat your competition.
Brie Larson said in a recent YouTube video; she explains she had hundreds of auditions but pointed out the importance of being prepared.
Brie explained that, at the time, she did not understand 'Why' she did not get the role in Hunger Games because she felt that she 'did an excellent job.'
Later, she received feedback on the audition, and her manager explained that the casting director 'did not feel like you knew how to carry a gun.'
'And I was like...uh...that makes sense IF I carried a gun...in the audition. I've never held a gun, and I'm grateful I've never held a gun because I don't want to hold a gun in a movie, but I just thought it was funny that in their head I could not hold a gun, so I didn't get the job,' said the Captain Marvel star.
Know your types
As we described in our guide on becoming an actor, it is essential to know your type and roles you fit. Check out our guide on becoming an actor - finding your kind here.
Take audition risks
Sometimes it is best to stand out from your competition. Margot Robbie's audition for The Wolf of Wall Street arguably made her a star. She says it all came from taking a risk in the audition room.
"In my head, I was like, 'You have 30 seconds left in this room, and if you don't do something impressive, nothing will ever come of it. It's a once-in-a-lifetime chance; just take it.' And so I start screaming at him, and he's yelling back at me. And he's really scary. I can barely keep up.
And he ends it saying, 'You should be happy to have a husband like me. Now get over here and kiss me.' So I walk up really close to his face and then I'm like, 'Maybe I should kiss him. When else am I ever going to get a chance to kiss Leo DiCaprio, ever?'
But another part of my brain clicks, and I go, Whack! I hit him in the face. And then I scream, 'Fuck you!' And that's not in the script at all. The room just went dead-silent, and I froze."
Are you ready to audition for Netflix?
First impressions can have a huge impact on your career in the entertainment industry. That is why focusing on doing a great audition with every opportunity is so important. That said, if you don't feel ready, focus on what you would need to do to boost your skills? Do you need new headshots? Do you need additional acting classes? Do you need a new agent? I highly recommend you build some experience first, start working on independent productions, develop a video reel, and your acting career will begin to flourish.
How to get in contact with Netflix
Emailing Netflix will not help you get an audition. Netflix does not work with you to get an audition. Netflix work with Production companies that hire casting directors to cast the productions. Ultimately, do not focus less on doing cold emails or knocking on locked doors. Instead, put your energy into becoming a great actor, build your online presence, and finding great representation.
You can also find the latest Netflix casting calls on Project Casting here.
Who casts Netflix shows and movies?
Netflix does not do casting in house. Instead, Netflix is a streaming platform that hires Production companies, who then hire casting directors to cast the shows and movies. Casting directors who actively work with Netflix include:
Many casting directors have worked with Netflix; follow our casting information guides to learn who is casting for the latest TV shows and movies.
You should now focus on one particular casting director and focus on getting an audition first. An audition is the best way for you to get noticed by a casting director and getting cast on Netflix.
What is it like to work with Netflix?
Netflix has a wide range of productions ranging from smaller series to major multi-million dollar productions. Netflix tells very different stories, and production companies will serve as the streaming platform's content creator. That said, Netflix productions pay their actors for their work.
Overall:
It is important to note that the entertainment industry is fiercely competitive. But, if you put the work in, the results can be attained. It will not happen overnight, but you can get cast by Netflix with hard work and dedication. Give yourself a chance and understand that you will fail many times, but it only takes one opportunity to become an actor and perhaps a superstar. In fact, research has shown actors who get cast on Netflix end up growing in popularity on social media.
Don't know where to begin?
If you are serious about becoming an actor, it starts with training and working on your craft. Train with us to learn how to boost your acting career.
Casting calls, production jobs, and other opportunities for the movie have not been released. Get the latest entertainment jobs and networking opportunities here. Sign up with Project Casting today.
More Project Casting Entertainment Resources:
About Netflix:
Netflix is one of the most popular streaming platforms available today. From its beginnings in 1997 as a DVD rental service, Netflix has grown exponentially to become an entertainment leader in the present day.
The company offers an expansive library of films and television shows, catering to nearly all tastes. This makes it easy for viewers to find something that suits their interests, no matter how specific, and enjoy it from any device — be it mobile phones or smart TVs.

Netflix has also implemented new ways for their users to experience content, such as introducing interactive movies and allowing them to binge entire series with ease. These features have made them a go-to platform for many looking for something different from traditional television viewing experiences.

In addition to this ever-growing selection of original programming, Netflix also features some of Hollywood's biggest blockbusters and classics — giving viewers the opportunity to watch their favorite films without having to pay per rental. The platform additionally offers multiple subscription plans tailored to diverse budget needs, making it an accessible option across all demographics.

Netflix's success can be attributed not only to its innovative approach but also its commitment to quality control by providing regular fresh updates on user experience, bug fixes and more. Such dedication has earned the company multiple awards throughout its years in operation and praise from various publications around the world.

In short, there is no doubt that Netflix has revolutionized home entertainment thanks to its unique combination of content offerings and stellar customer support. With so much on offer at low subscription rates, it is no wonder why millions flock each month seeking out a compelling viewing experience from one of today's top streaming services - Netflix!
Conclusion:
Auditioning for a role in a Netflix production can be a daunting prospect. But it doesn't have to be. With the right preparation and research, you can easily increase your chances of landing that job.
The first step is to familiarize yourself with the casting call requirements and documentation process. Netflix requires actors to submit copies of their headshots, resumes and relevant acting experience for consideration. This can ensure that your submission stands out from among other applicants so make sure that you provide all necessary information accurately and concisely.
Next, you should research the Netflix project you are auditioning for. You want to make sure that you properly understand what type of character is being requested so that you can deliver an accurate interpretation when auditioning. Make sure to also carefully read any descriptions or sides provided by the casting director so that you better understand the context of material being presented in order to help inform your delivery on camera.
Finally, practice and prepare! Study different characters or roles that may require similar characteristics as those found in the script so that you can convey more confidence when performing during auditions — especially if you feel overwhelmed during initial readings of the material. Also don't be afraid to ask questions or request feedback after taking direction from a casting director; this shows engagement and effort which may be beneficial towards your overall performance during auditions which will position yourself as a top priority candidate for potential roles with Netflix productions.
By following these steps, aspiring actors can set themselves up for success when auditioning for a role with Netflix productions — making this otherwise intimidating process much easier and more enjoyable!