5 New TV Shows You Should Be On the Look Out For!
Pilot season is coming to an end and producers are now picking up shows to head into production.
Pilot season is the time of the year where television networks tell production companies to produce an single episode to see if it is worthy of becoming a television series. Several big networks have recently decided new television shows that they would like to add to their line-up. Here are five new shows you should look out for in the next couple of months.
#1 FOX's 'EMPIRE'
You may remember several casting calls in Chicago that we posted for the television series written by Lee Daniels and Danny Strong. Empire is described as a family drama set in the world of a hip hop empire. The television series centers on Lucious Lyon played by Terrence Howard, a charismatic music superstar about to take his company public. He is raised on the streets and has never backed away from a fight and will do anything to defend his Empire.
#2 NBC 'State of Affairs'
The new television series starring, Katherine Heigl centers on a the POTUS Daily Briefing. Each day the president is faced with hundreds of life-and-death decisions, and in order to prioritize the biggest international crises facing the country, one top CIA analyst, Charleston Tucker played by Heigl) assembles the daily briefing. Along with saving the world, she has a close relationships with the relationship, Alfre Woodard. Expect more drama than NBC's Scandal can handle!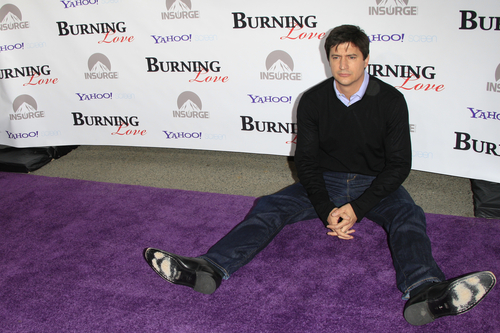 #3 NBC 'Marry Me'
The new television series is a modern take on 'Mad About You' the 1990's comedy/drama. Here's what Deadline says about the show:
Six years ago, Annie (Wilson) and Jake (Ken Marino) bonded over their mutual love of nachos and they've been inseparable ever since. Now, after returning from a romantic two-week island vacation, Jake's all set to pop the question. Before he can ask, though, Annie lets loose on Jake for his inability to commit. Not wanting to spend the next 60 years talking about that mess of a proposal, Jake and Annie decide to hold off on the engagement until they can do it right.
It looks like a great romantic comedy for the NBC line-up
#4 FOX 'Gotham'
Batman prequel "Gotham" is now a television series after being picked up by FOX. The television pilot was recently picked up by FOX television studios and production for the new television series is set to begin as soon as possible. The television series is based on the characters of the DC Universe, and will center on the origin story of the great DC Comics supervillains and vigilantes. But, focusing primarily through the Comissioner James Gordon played by Ben McKenzie, as a rookie detective in Gotham City.
#5 NBC 'Odyssey'
One of the biggest pilots for the NBC network is Odyssesy and it all goes well, it looks like it will be a hit. The new television series will follow three strangers whose lives end up tangled together in a mixture between the movie
Crash
and
The Lone Survivor.
"After a team of American soldiers battling Jihadists in North Africa kill Al Qaeda's top man. Sgt. Odelle Ballard (Anna Friel) — a soldier, mother, wife and the unit's only female member — discovers computer files that suggest a major U.S. corporation is funding the Jihadists. Before she can tell anyone, her team is attacked by U.S. Special Forces and left for dead, with Odelle as the sole survivor. In New York, former U.S. Attorney Peter Drucker (Peter Facinelli) is working on a merger deal for the same company that was funneling money to the Jihadists. Meanwhile, Harrison Wolcott (Jake Robinson), a political activist and trust fund kid, meets a hacker who claims to have unearthed a massive military-industrial conspiracy. (Deadline)"
Do you have a show that you are looking forward to? Share it with us in the comments below!