Steven Spielberg Reacts to #OscarsSoWhite: 'I Have Two Black Kids'
Steven Spielberg maybe one of the most powerful and respected member of the Hollywood community. And he's now commenting on the #OscarsSoWhite controversy. In a recent interview with the 
Hollywood Reporter
Steven Spielberg
touched on the lack of diversity in the Oscars. Here's what he said:
Steven Spielberg was surprised that the Academy did not nominate Straight Outta Compton
He was also surprised that Idris Elba was not nominated for best supporting actor for the Netflix movie Beasts of No Nation. 
Spielberg criticized the organization for responding by "taking votes away from Academy members who have paid their dues and maybe are retired now."
"I'm a huge supporter of the Academy Awards," says Spielberg. "I was surprised at some of the individuals who were not nominated. I was surprised at [the exclusion of]
Idris
[
Elba
] — I was surprised at that. I think that was one of the best performances in the supporting actor and the actor category, was Idris. I've seen
Straight Outta Compton
— my wife and I saw it when it first opened, the first weekend, and it just rocked our world. It was incredible. I was very surprised to see that omission." praszkiewicz / Shutterstock.com However, Spielberg suggests that racism is not an explanation the lack of diversity. "You have to look back a couple of years," he says, "where
Lupita
[
Nyong'o
] was recognized for
12 Years a Slave
[and]
12 Years a Slave
won best picture, you know?
I don't believe that there is inherent or dormant racism
because of the amount of white Academy members."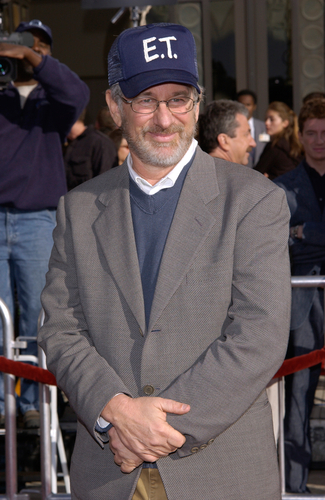 Spielberg also said that it's not the Oscars that are racist but the actual film industry. "It's people that hire, it's people at the main gate of studios and independents. It's the stories that are being told. It's who's writing diversity — it starts on the page. And we
all
have to be more proactive in getting out there and just seeking talent." Featureflash / Shutterstock.com When asked whether or not he considered race or gender for a movie role, he said: 
"Look, I have two black children, you know?
I've been colorblind my entire life." And, he adds, "when you just look at the films I've made, and look at the people who've worked on those films — look at the diversity within the crew, within the cast — I've always [had it]."
Is Steven Spielberg right? Share with us your thoughts in the comments?