Mark Wahlberg Did 400 One-Arm Pull Ups for 'Daddy's Home'
Mark Wahlberg reveals he had to do 700 pull ups for a scene in 'Daddy's Home'
Mark Wahlberg is in terrific shape to be in his forties. And the funniest part is that his muscles are not just for show. In a new interview,
Mark Wahlberg
revealed that he did about 700 one-arm pull ups while shooting a scene from this upcoming movie 
Daddy's Home. 
In the New Orleans filmed movie, Mark Wahlberg worked alongside Will Ferrell in a buddy comedy that only the two actors can pull. But, in the latest trailer, Mark can be seen showing off his physique while performing an impressive physical feat.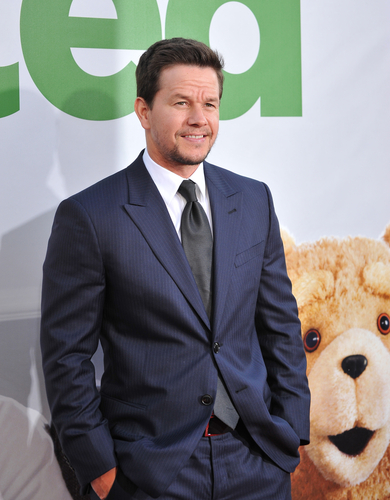 The 
Deepwater Horizon 
star revealed what it was like to work on the scene in an interview with E! News on Monday.
'I did probably about 700 that day.

'We did many takes from many angles.'
Even though the work out seems pretty impressive, the actor did have reveal he had a guy under neath him to help him out during filming. He explained: 'They didn't want me to sound like I was giving an effort whatsoever so I'm talking very calmly during the push-ups and the pull-ups.' According to IMDB, 
Daddy's Home
centers around "A mild-mannered radio executive strives to become the best stepdad to his wife's two children, but complications ensue when their freewheeling and freeloading real father arrives, forcing him to compete for the affection of the kids." The movie features, 
Will Ferrell
,
Mark Wahlberg
, and 
Linda Cardellini.
And while we posted casting calls for the comedy while it was filming earlier this year, it is always interesting to see how the movie worked out.
What do you think of Mark Wahlberg? Do you plan on going to see Daddy's Home? Share with us your thoughts in the comments below!