Matthew McConaughey's 'Gold' Casting Call for a Major Casino Scene
'Gold' starring Matthew McConaughey is looking for extras in Albuquerque, New Mexico.
Casting directors for Matthew McConaughey's new movie, Gold, is currently looking for actors, models, and talent to work on several scenes in the new movie.
Lorrie Latham Casting, the extras casting director for
Gold,
is looking for extras to work on a casino scene. Producers are looking for blackjack card dealers, craps players, and other featured roles. 'Gold' is written by Patrick Massett and John Zinman and covers the story of the 1993 Bre-X Mineral Corp. mining scandal. Bre-X Minerals Ltd. was based in Calgary involved in a major gold mining scandal when it reported that they found tons of gold in Indonesia. This would send this unknown company into a billion dollar company. However, by 1997 Bre-X Minerals collapsed after the gold samples were found to be a fraud. 'Gold' features
Corey Stoll
,
Matthew McConaughey
, and
Toby Kebbell.
To audition for a role on 'Gold', check out the casting call details below:
Matthew McConaughey's Gold Casting Call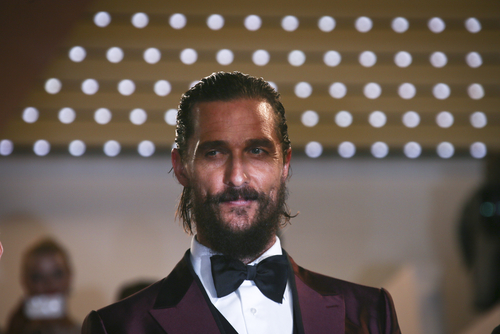 Still looking for men who sport the 80s hair for two big scenes coming up. Must be locals. We aren't hiring out of state or out of country submissions. Send us your info, don't forget your phone number:
[email protected]
Looking for real Blackjack dealers, Roulette and Wheel of Fortune operators to work in a scene in early Sept. Please send me your info:
[email protected]
Hey Taos! I'm looking for a woman who is 5' 9-10" 125# to work on Tues near Taos as a photo double. Please let me know if this is you or you know someone who fits these measurements. email me here and put Taos in the subject line.
[email protected]
Looking for 3 members to complete a craps team. I have the box person but need the stick person and two dealers to work this coming Wed 9/2! Email me if you have experience with this game (not playing the game but operating the game..or whatever the correct verb is....)
[email protected]
If you are not local and/or do not fit the description, do not apply
Discuss this story with fellow
Project Casting
fans on
Facebook
. On Twitter, follow us at @projectcasting.