Major Chicago Talent Agency Open Call for New Talent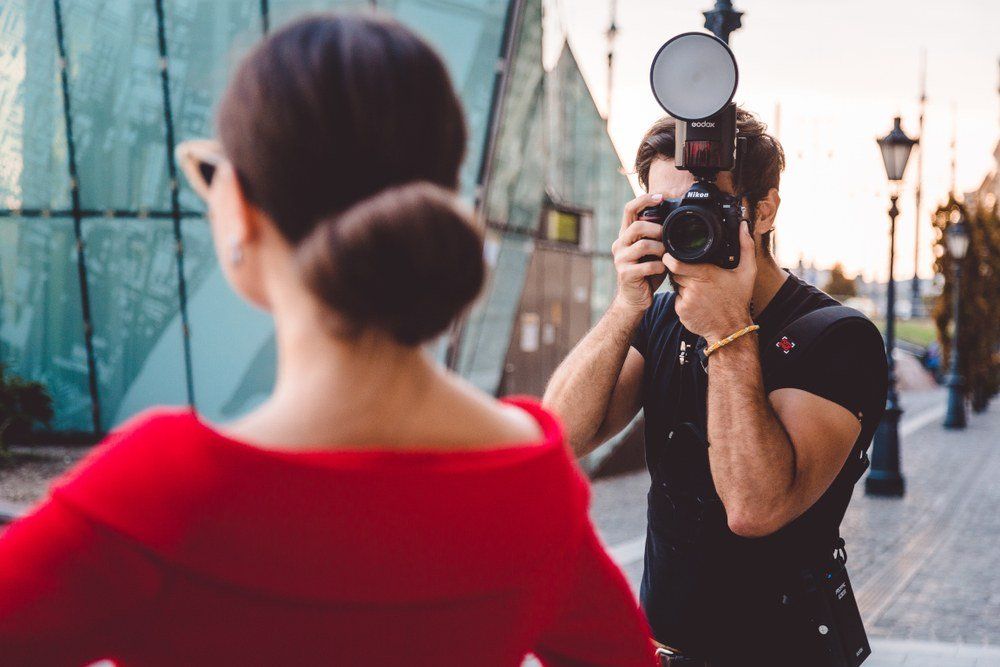 BUDAPEST, HUNGARY - AUGUST 10, 2018: photographer is taking photo with Nikon camera and Godox flash, outdoor shooting with a model in the red jacket, sunglasses, fashion outfit. Backstage, fashion - Image (Katerina Tretjakova / Shutterstock.com)
Are you looking for an agent? Stewart Talent Agency Chicago is looking for print talent to join their agency.
Who:
PRINT TALENT ONLY - experience & professional photos not required.
When:
Monday October 14, 2019. Men from 11AM-12PM and women from 12PM-2PM
Where:
The Wrigley Building at 400 N. Michigan Ave. Suite 700
What to bring:
Please bring photographs with TELEPHONE, EMAIL, and STATS on the back. Please refrain from calling the reception desk with questions. See you there!
About Stewart Talent:
Stewart Talent is a leading, national talent agency with offices in Atlanta, Chicago, Los Angeles and New York. We offer dedicated, comprehensive talent representation with an expertise in all four major US markets. Stewart Talent represents talent in all areas of television, film, theatre, voice-over, commercial, print, industrial, theatrical directors, and stylists.
Continue Reading:
Are you looking for an acting, dance or a New York talent agent? Here is a full list of New York talent agencies. What's the difference between an aspiring actor and a working actor? Often...
Los Angeles talent agent reveals 12 things you never knew about Hollywood. There is a lot of moving parts that go on behind the scenes of your favorite TV shows and major motion pictures. But...