Lifetime's 'Supernanny' Open Casting Call
Now Casting - A New Season of Supernanny on Lifetime!
The original host, Jo Frost, returns as the charming, no-nonsense Supernanny ready to help moms and dads everywhere learn the ins and outs of parenting. If you wish that your children would listen better and you could calm the chaos in your household, please email
[email protected]
with the names and ages of parents and children, the issues that you would like Supernanny to address, your email, best contact phone number, location, and a few recent pictures of your family. *Must be U.S. resident.
Casting Producer: Dana Asadi
Compensation: Families receive monetary compensation, the amount is confidential
Filming: 5-8 days of filming per family, between September to December, 2019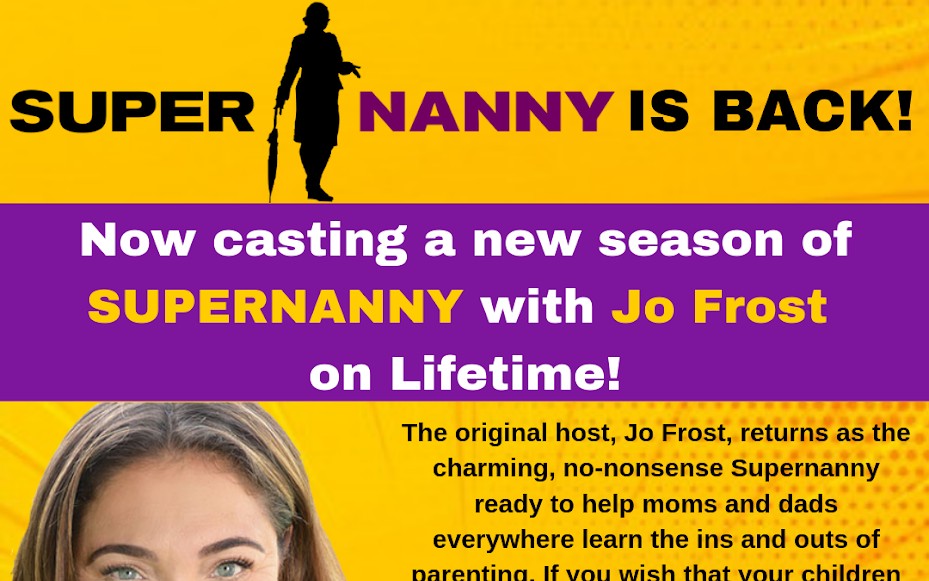 Related: How to Find Acting Auditions and Casting Calls
Please do not apply, if you are not local or if you do not fit the description.
What do you think? Discuss this story with other fans on Instagram @projectcasting