Spotify is Now Hiring People to Work From Home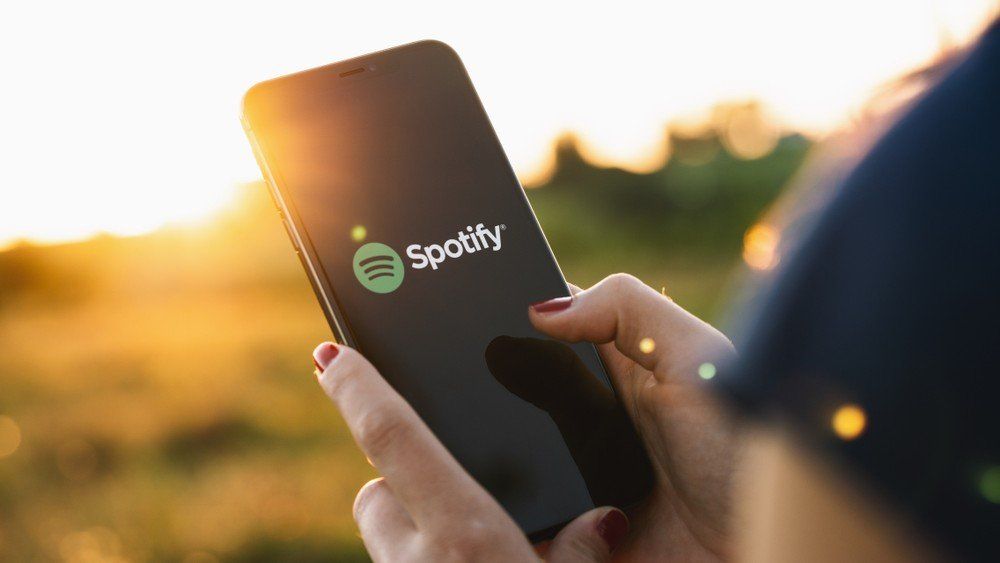 BERLIN, GERMANY JULY 2019: Woman holding a iPhone Xs opening spotify app, Spotify is a music service that offers legal streaming music. (Editorial credit: r.classen / Shutterstock.com)
Are you looking for a job in the music industry? How about working for Spotify? If so, then this job is for you. The music streaming giant, Spotify, is now hiring Senior Creative Podcast Producer. According to the job posting, "the producer will work with external production companies to develop and produce podcast concepts conceived by our internal teams as well as oversee development and production of concepts originated from external partners. This role is LA-based but one can work remotely for now." Spotify describes their company as "You are welcome at Spotify for who you are, no matter where you come from, what you look like, or what's playing in your headphones. Our platform is for everyone, and so is our workplace. The more voices we have represented and amplified in our business, the more we will all thrive, contribute, and be brilliant. So bring us your personal experience, your perspectives, and your background. It's in our differences that we will find the power to keep revolutionizing the way the world listens."
Job Responsibilities include:
Provide creative direction and notes on outlines, scripts, and episodes cuts to external partners
Manage relationships with talent and their representatives
Take both internal and external pitches
Work closely with internal teams including project management, marketing, communications, insights, programming, and other key stakeholders, during all stages of production
Contribute fresh ideas, concepts, and formats toward the continued development of content for Spotify's house studio
Work closely with senior management on content strategy as it evolves along with Spotify's house studio
Manage coordinators and associate producers
Job qualifications include:
5+ years experience in both the audio and TV and/or film space
Experience in managing creative teams coupled with excellent interpersonal and communication skills
Possess strong writing skills
Passionate and knowledgeable about the podcasting medium, with ideas for how to innovate and create hit shows that break the mold
Have a deep interest and knowledge into a range of topics and podcast formats from pop culture to politics and true crime to talk
Low ego, detail and solutions-oriented person adept at managing multiple stakeholders both internal and external (including celebrity talent) and navigating a multitude of personality types
Hands-on audio production skills are a plus but not necessary
Victoria's Secret is now hiring people to work from home.
Are you looking for a new career? Do you want to work from home? If so, Victoria's Secret is now hiring to work from home. Victoria's Secret is now hiring Virtual Customer Service Representatives to assist Victoria's Secret and Bath & Body Works customers. If done well, strong candidates will be offered regular on-going employment after training. According to the job posting, Victoria's Secret "Virtual Seasonal Customer Service Representatives take incoming calls or emails or chats from our customers who may have questions concerning lost packages, exchanges/returns, shipping information, billing and a variety of other concerns. They also assist our customers with ordering, sizing, checking availability and navigating our website. Every contact requires you to utilize selling skills to make effective recommendations to assist our customers. Our Customer Care Specialists must act in a timely, tactful and professional manner at all times."
What do you think? Discuss this story with other fans on Instagram @projectcasting