Steve Jobs' widow begged Leonardo DiCaprio and Christian Bale not to take the biopic role.
When we first started posting casting calls for the new Steve Jobs movie, we had no idea it would become such a highly controversial feature film. Since then, there are reports of hidden meetings, legal battles, and upset family members. In fact, Laurene Jobs alleged called the Hollywood A-list actors to dissuade them from taking part in the Steve Jobs movie.
According to The Hollywood Reporter, a source close to the entertainment magazine revealed that a "key player" in the filmmaking process that: "Since the very beginning, Laurene Jobs has been trying to kill this movie, OK? Laurene Jobs called Leo DiCaprio and said: 'Don't do it.' Laurene Jobs called Christian Bale and said: 'Don't [do it].'"
A separate source at Sony Pictures, which eventually passed on making the Steve Jobs movie said: "She reached out; she had a strong desire not to have the movie made. But we said: 'We're going to move forward.' My understanding is, she did call one or two of the actors."
Steve Jobs, hits theaters this weekend as it builds it's Oscar campaign. The movie is expected to show a different light on the genius behind Apple. But, the movie had a rocky start since it's inception. Steve Jobs shifted from Sony to Universal over budget concerns, Danny Boyle eventually replaced David Fincher in the director's chair and Michael Fassbender replaced DiCaprio and Christian Bale, both actors who quit the movie for unspecified reasons.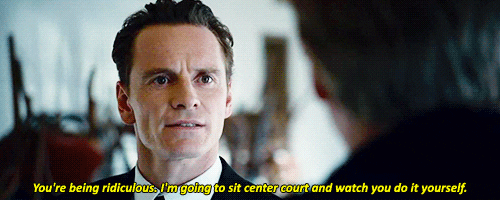 Danny Boyle's movie is based on a screenplay based on the award winning screenwriter of The Social Network, Aaron Sorkin. So far, the movie has had extremely positive reviews from critics after debuting at the Telluride film festival last month.
But, Steve Jobs' widow, Laurene Jobs, and the current CEO of Apple, Tim Cook, have both criticized the Steve Jobs movie calling it "opportunistic". They are not alone. The British designer and current chief design officer for Apple, Jony Ive, has accused Danny Boyle's film of ruining the tech icon's legacy. Speaking at the Vanity Fair new Establishment Summit in San Francisco, Ive said he had not seen Steve Jobs, but was aware that members of the Apple co-founder's family had left screenings extremely distressed.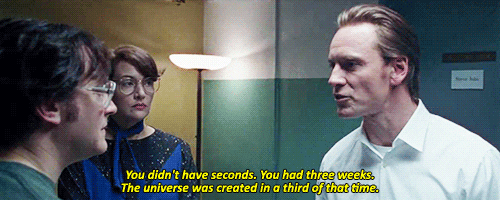 "There are sons and daughters and widows and very close friends that are completely bemused and completely upset," he said, in comments reported by The Verge. "We're remembering and celebrating Steve Jobs's life and at the same time there is this perfectly timed movie and I don't recognize this person."
I've admitted Jobs "had his triumphs and his tragedies like us all", but said his former colleague was having his "identity described, defined by a whole bunch of other people", and this was a personal struggle for him.
Ive described Jobs as a man that understood his "civic responsibility to make something good", who was concerned about making "a contribution to humanity and to culture", adding: "I just think it's important to remember that you could have somebody that didn't ever argue, but you wouldn't have the phone you have now."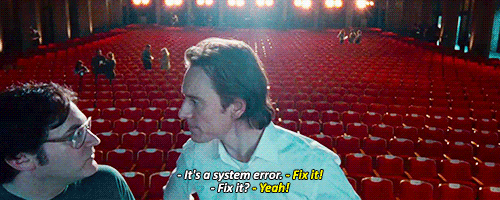 Danny Boyle illustrates Steve Jobs as a highly motivated genius who struggled at times with personal relationships with other people. His refusal, for many years to even recognize his first-born daughter (Lisa) from a high school girlfriend Chrissan Brennan, who is played by Katherine Waterson in the movie, is a pivotal part of the movie's storyline.
The Hollywood Reporter alleges Apple refused to licens its famous 1984 commercial for the movie, even though Danny Boyle was ultimately able to use through fair use laws. Meanwhile, Disney refused to allow the clip from its ABC TV division, because Steve Jobs once sat on the studio's board of directors.
Related Steve Jobs news:
Do you plan on seeing the new Steve Jobs movie? Do you think Danny Boyle pushed it too far by making the Steve Jobs movie? Share with us your thoughts in the comments below!