Emma Roberts told Allure she might quit acting and try becoming a producer a writer.
The leading Scream Queens actor came up with this idea after going to set in New Orleans day after day and having to get dressed up.
I thought of it a lot during Scream Queens when every morning there's full hair and makeup and heels and minidresses. And I thought, You know, I kind of want to show up to work one day and not care what I look like. It would be nice to just slip away for a little bit
Emma Roberts' Scream Queens is a comedy series created by Ryan Murphy that premiered earlier this year on Fox. however, the series has had a rough start in the ratings department. The first episode premiered with 4.04 million viewers.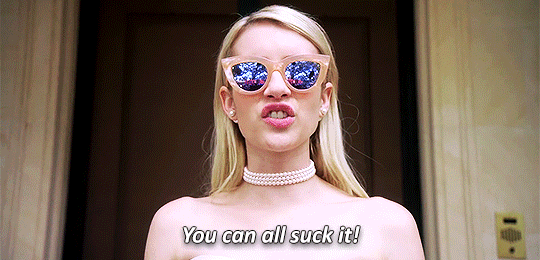 But, ratings quickly fell to 2.53 million and 0.9/3 in the key demographic.
Currently, reports suggest that Fox is still debating renewing the series for another season, which means Roberts will probably start producing a lot sooner than she thought.