Marvel's 'Ant-Man' boosted Georgia's economy by hiring over 3,500 actors and filmmakers.
Ant-Man has hit theaters and is already on track to make $60 million dollars in the box office making it the number one movie America. But, the impact in the box office goes beyond ticket sales. Marvel's 'Ant-Man' has provided over 35 hundred jobs to Georgia actors and filmmakers.
According to the Fayette Citizen, 'Ant-Man' hired over 3,500 Georgia filmmakers and spent more than $106 million in Georgia during a filming at Pinewood Atlanta Studios.
But, what makes things even better for the Peach State is the fact that Marvel has basically called Georgia the official filming location for all of their future movies. Marvel Studios is working on "Captain America: Civil War" at Pinewood Atlanta Studios and in the next few months Chris Pratt's 'Guardians of the Galaxy 2' will film in Atlanta, Georgia.
Governor Deal says the movie and television production in Georgia generates $1.7 billion spending in the state and unlike Louisiana Gov. Bobby Jindal, Gov. Deal has no plans on stopping.
"I am committed to building a strong film-ready workforce in Georgia to ensure that the industry continues to flourish here," Deal states in an announcement released earlier this month.
'Ant-Man' centers around con-man Scott Lang who is armed with the ability to shrink in scale but increase in strength. 'Ant-Man' features Paul Rudd, Michael Douglas, and Corey Stoll.
'Ant-Man' is now in theaters.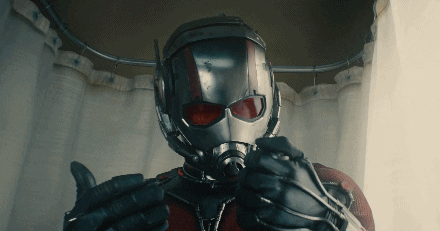 Source: WSB Radio