Jonah Hill, the Wolf of Wall Street actor has an awkward way of showing his appreciation for his fans.
It is often stated that the only thing that will come from meeting your celebrity idol is a major sense of disappointment, and it seems Jonah Hill understands this feeling.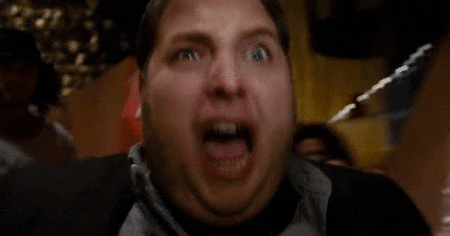 According to Reddit user BigAstra, if you approach Jonah Hill in a public place and ask for his autograph, the actor will decline to sign anything but will give you a business card above as a souvenir for your brief encounter with Jonah Hill.
Jonah Hill spoke openly about how difficult he finds the pressures of fame and has cracked under the pressure of fame in more than one incident in the past. The 31-year-old actor told Howard Stern that:
"I think I am pretty good at making movies, but I am not good at being a famous person."
Naughty Gossip bashed Jonah Hill, claiming his sense of self importance is responsible for his business cards, a source was quoted saying:
"Jonah actually had these printed up and always is carrying a bunch of them in his pocket. He thinks he is so clever and brilliant. Who goes to all the trouble? It would be easier to just sign something or take a quick picture. He needs to chill out. He thinks he is very important."
What do you guys think of Jonah Hill? Share with us your thoughts in the comments below!