Following the success of Melissa McCarthy's clothing line, more fashion designers and retailers are going to offer plus-sized fashion.
In August, Melissa McCarthy introduced her very own clothing line called, Seven7, a clothing line aimed at providing fashionable styles for plus-sized women. She decided to introduce the clothing line after several designers refused to make her a dress for the 2012 Oscars.
Melissa McCarthy saw the silver lining in the situation and seized the opportunity.
While Seven7 is marketed as a plus-size clothing line, the Home Shopping Network sells brands in sizes 4 to 28. "I'm doing all sizes. It's a strange thing to stop at a certain size. Women don't, so why should clothes?" McCarthy said in 2014. However, retailers such as Macy's are only selling the Seven7's plus sizes.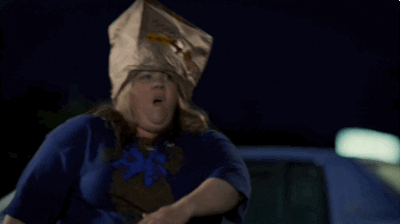 But, it turns out that Melissa McCarthy made a right decision because, thousands of people have purchased her clothes. In fact, Forbes reports that McCarthy's brand, "has been a force pulling the $19.9 billion market for plus-size clothing in the U.S. into the mainstream."
In response, more designers and retailers will now offer plus sized clothing. Rebel Wilson will launch a clothing line targeted for plus sized teens. Rachel Roy will add a "curvy" collection to her Macy's clothing line.
Forbes Magazine points out that plus-sized women consist of 65% of all "female buyers", which makes it stupid decision not to target to that full-bodied demographic.
But, Melissa McCarthy is not done yet. Forbes reports:
"Retailers hide the clothes, sizes 14 and up, in the basements of their stores, far away from the rest of womenswear. The tops, pants, and dresses are big and boxy, typically concealing a woman's shape. The message isn't only about hiding your curves. It also says, as the actress Melissa McCarthy told fashion site Refinery29, 'You're not really worthy.'
In response, Melissa McCarthy is lobbying other retailers to carry Seven7's full range of sizes.
Recent Melissa McCarthy news:
What do you think of Melissa McCarthy? Share with us your thoughts in the comments below!