Here's when we will finally found out what happened to Glenn on The Walking Dead.
After the most recent episode of The Walking Dead, "Now" has finished, and no details have been provided to the season's biggest question, it's clear to see that showrunner Scott Gimple is milking the suspense as long as possible.
Last week's flashback episode surrounded around Morgan's transition from a psychopath into a ninja turtle a samurai warrior, and while it was major part of the show's story arc, it left millions of fans wondering what was going to happen next.
Unfortunately, The Walking Dead Fans may have to wait until the end of November until we finally find out what happened to Glenn.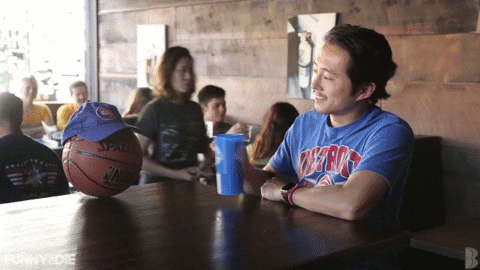 This half season is taking place over the course of a single day, a day that began with the walkers escaping from the death valley and heading towards Alexandria. The second episode "JSS", dealt with the Wolves attacking the Alexandrians. The third episode centered around Glenn and Michonne dealing with the zombie migration, ending with Glenn apparently getting eaten. The fourth episode centered around a flash back, and the fifth episode, "Now" returned to Alexandria where the zombies are starting to circle around Alexandria.
However, no one is going to go looking for Glenn until the zombies are destroyed. The zombies will probably won't be removed until Daryl, Sasha and Abraham return, which will not happen until the sixth episode of The Walking Dead, where we will likely see Daryl deal with the zombie apocalypse that is following episode. The seventh episode will likely show their return to Alexandira and deal with the rest of the zombies, meaning no one is going to search for Glenn until the midseason finale.
So we will not know what happened to Glenn until after Thanksgiving on November 29th.
In the mean time you can continue to follow us, and will share with you the latest spoilers and Walking Dead news here.
Recent The Walking Dead news:
What do you think of The Walking Dead this season? Share with us your thoughts in the comments below!